Home - Shoot Reports - History - Rules - Competiton Formats - Practice - Contact - Links
Happenings round the world ---------OLD BOYS CAR CLUB ---- BUSY BUSINESSMANS HISTORIC VEHICLE CLUB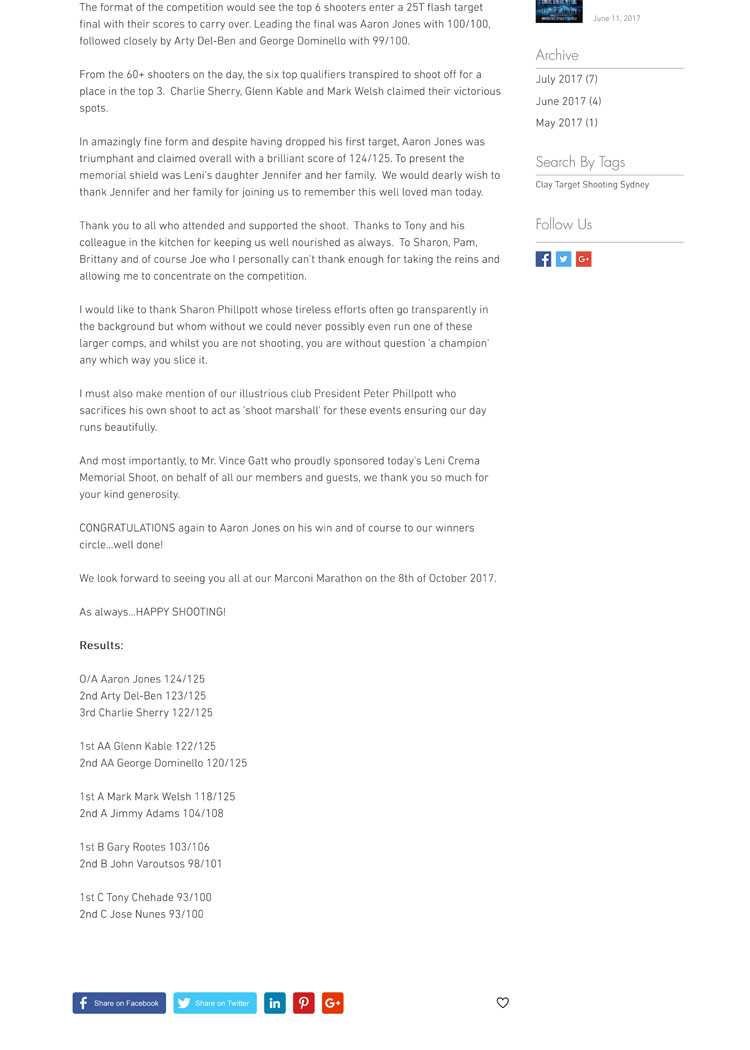 Forest Clay Target Club 19th Feb 2017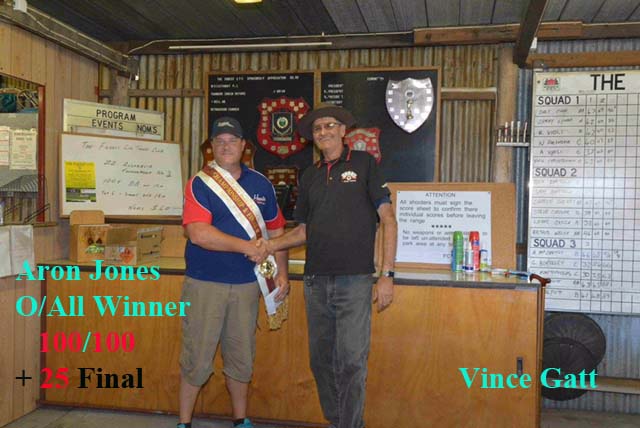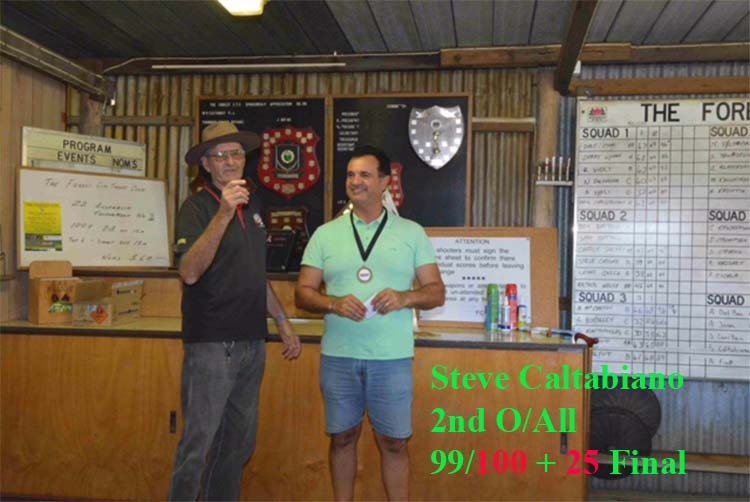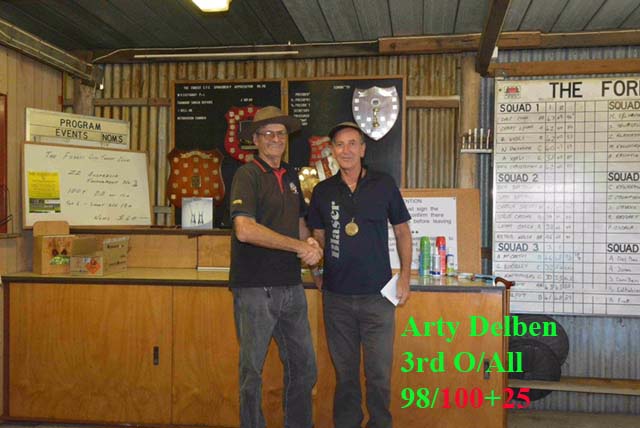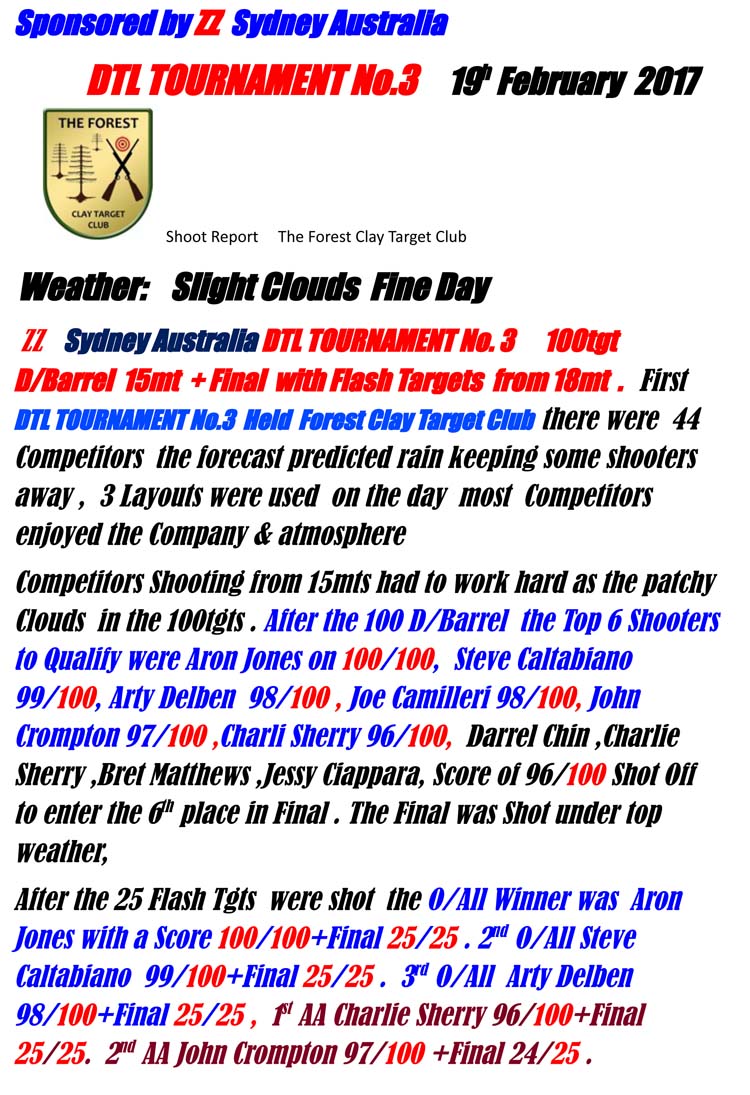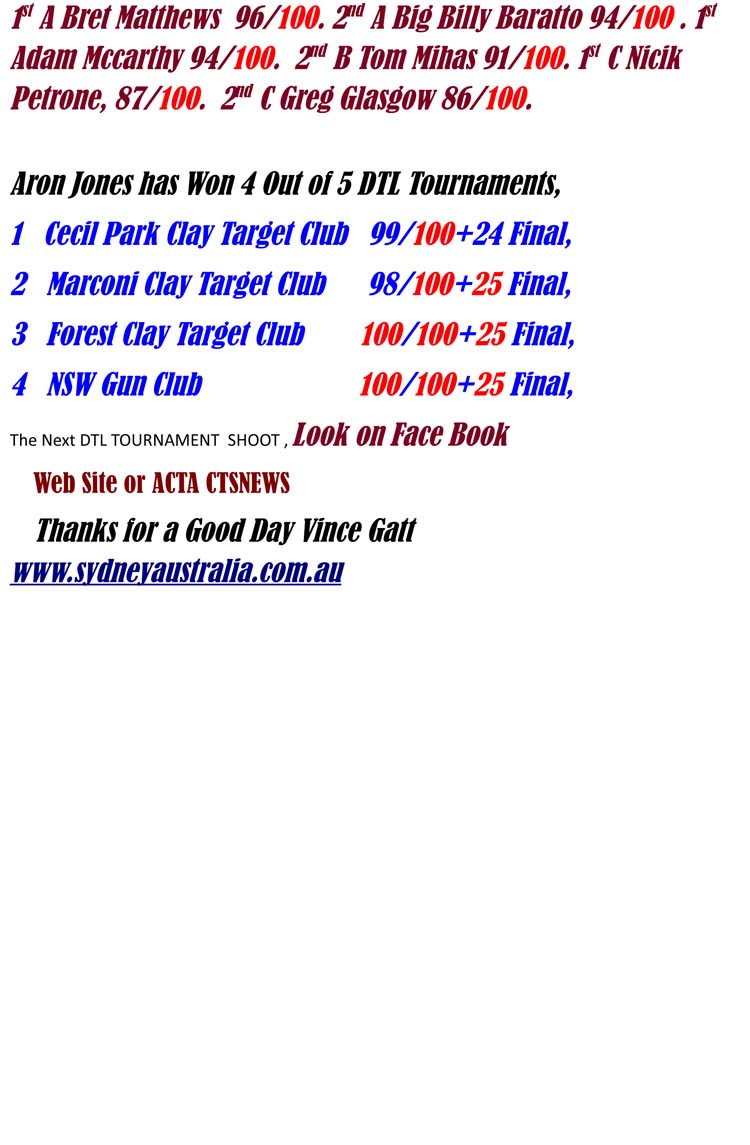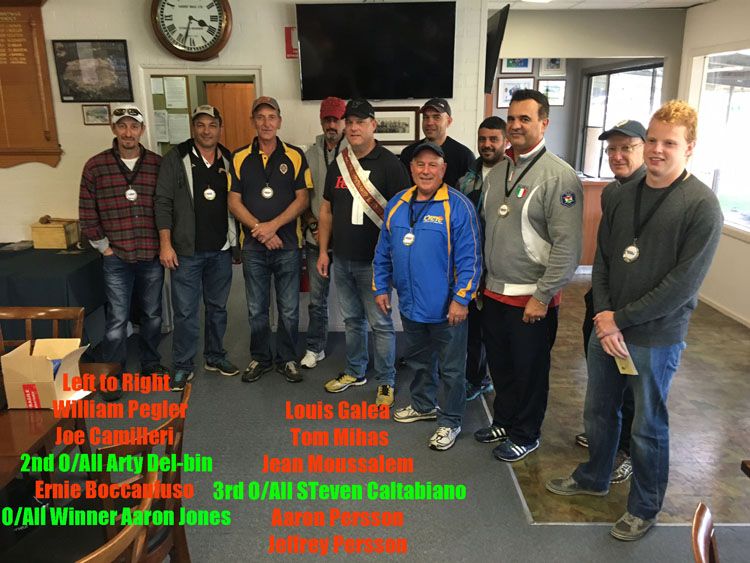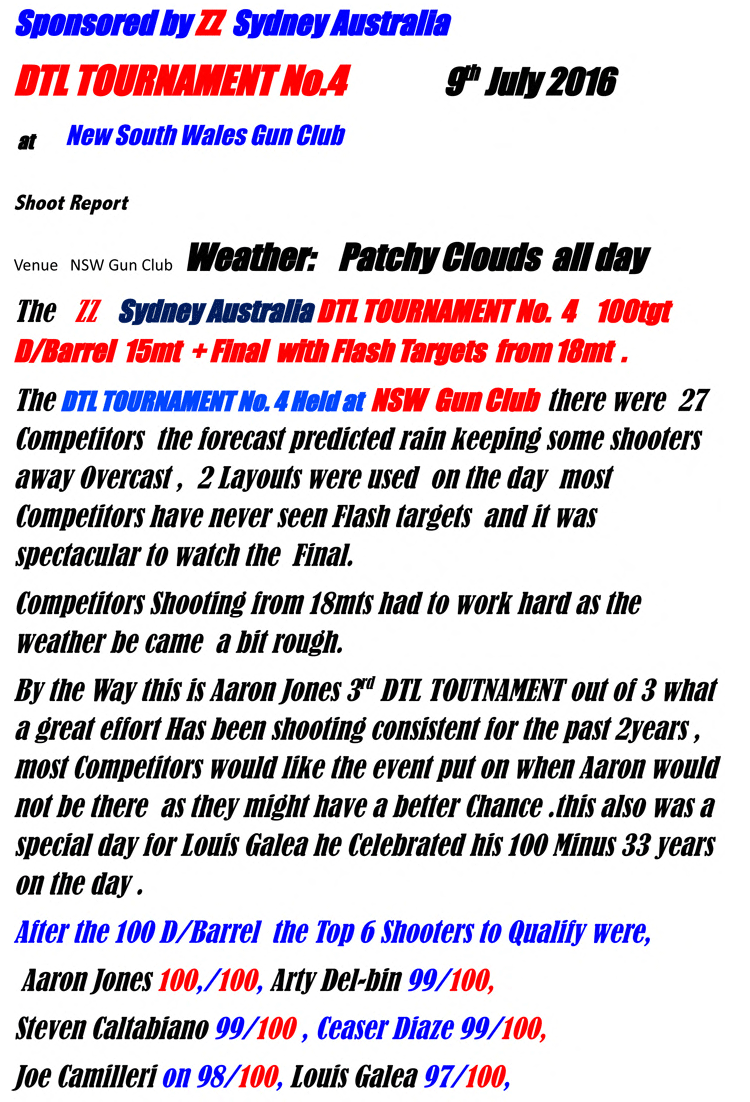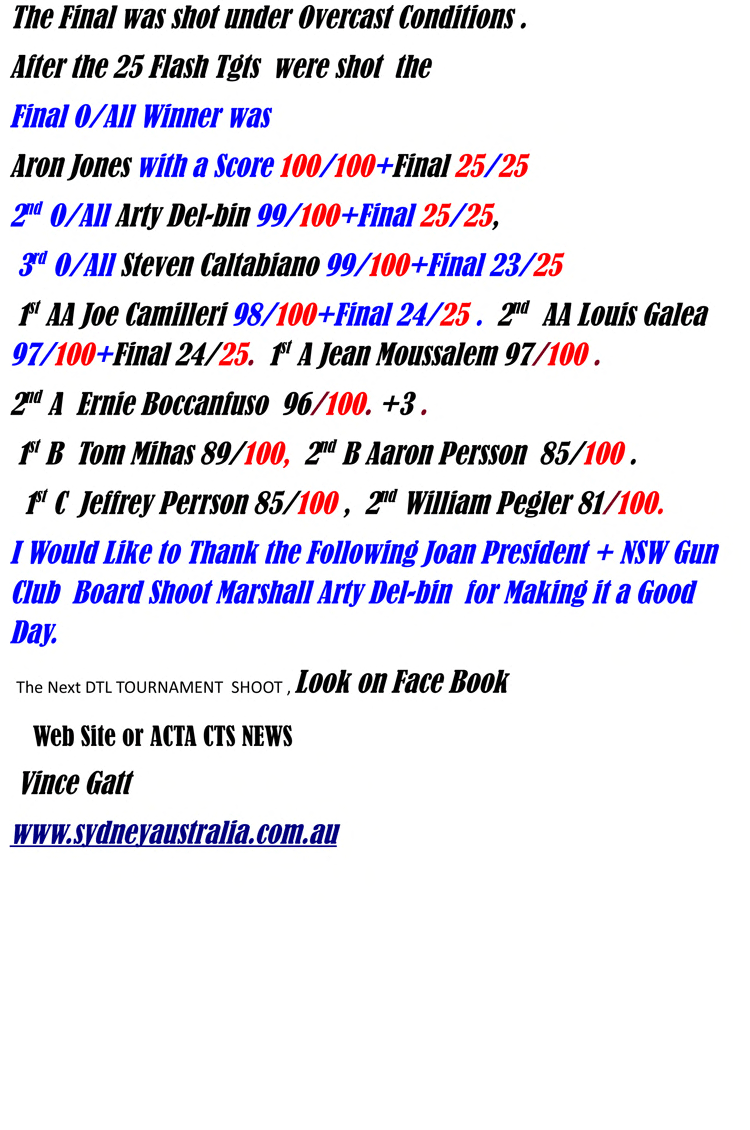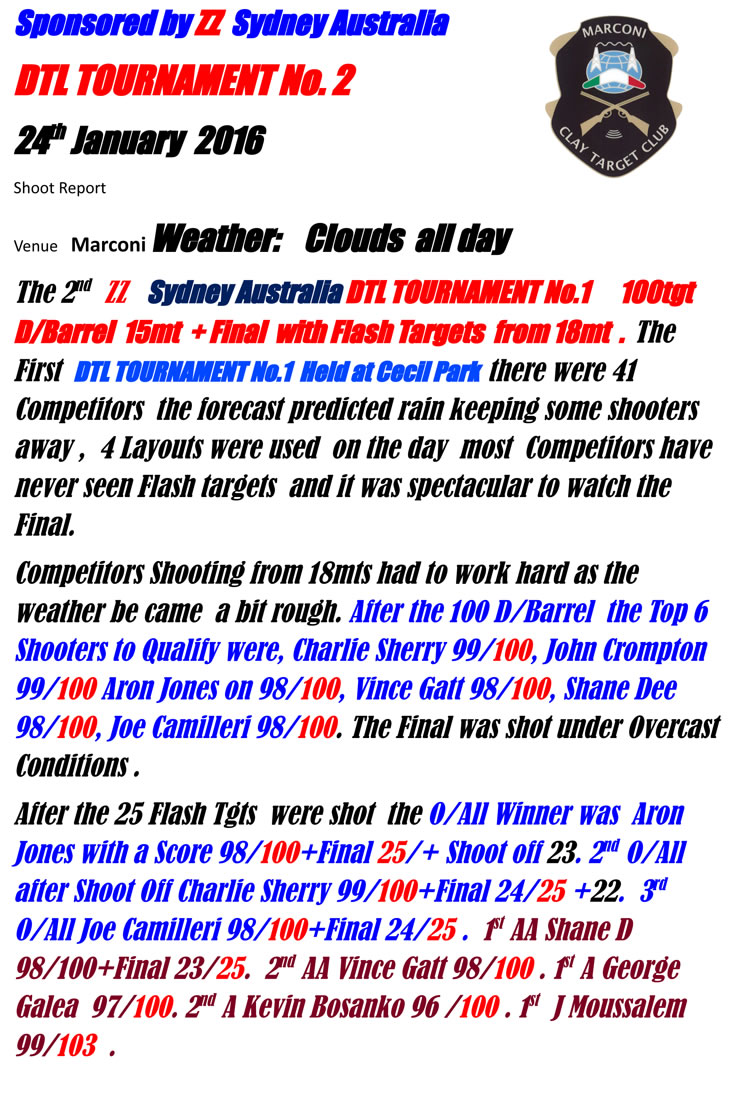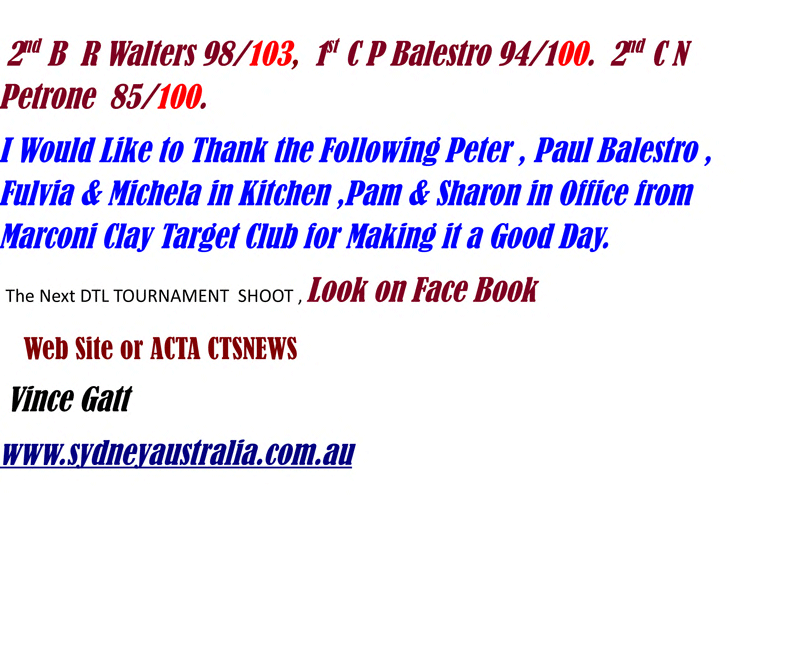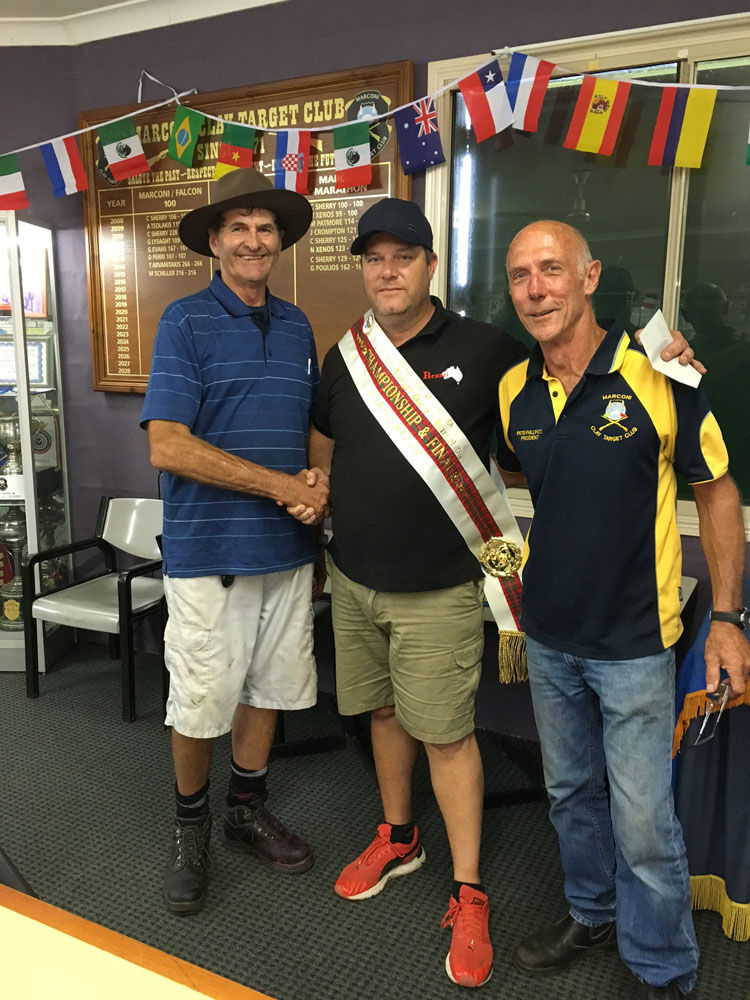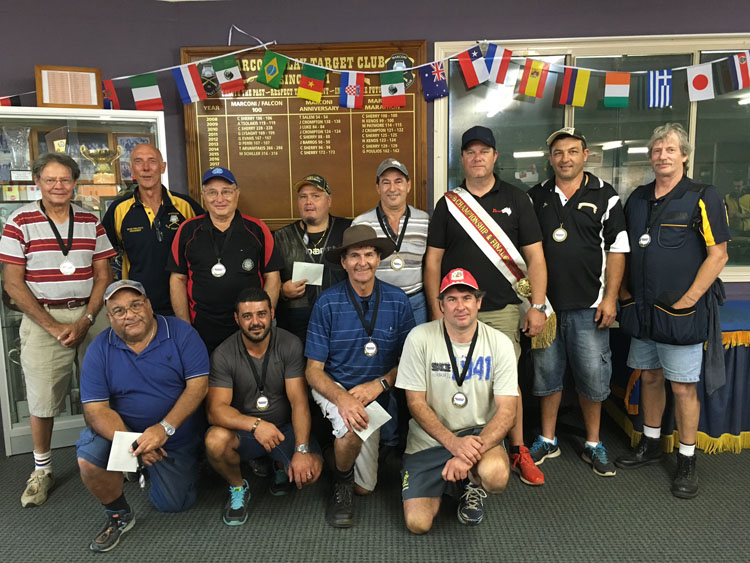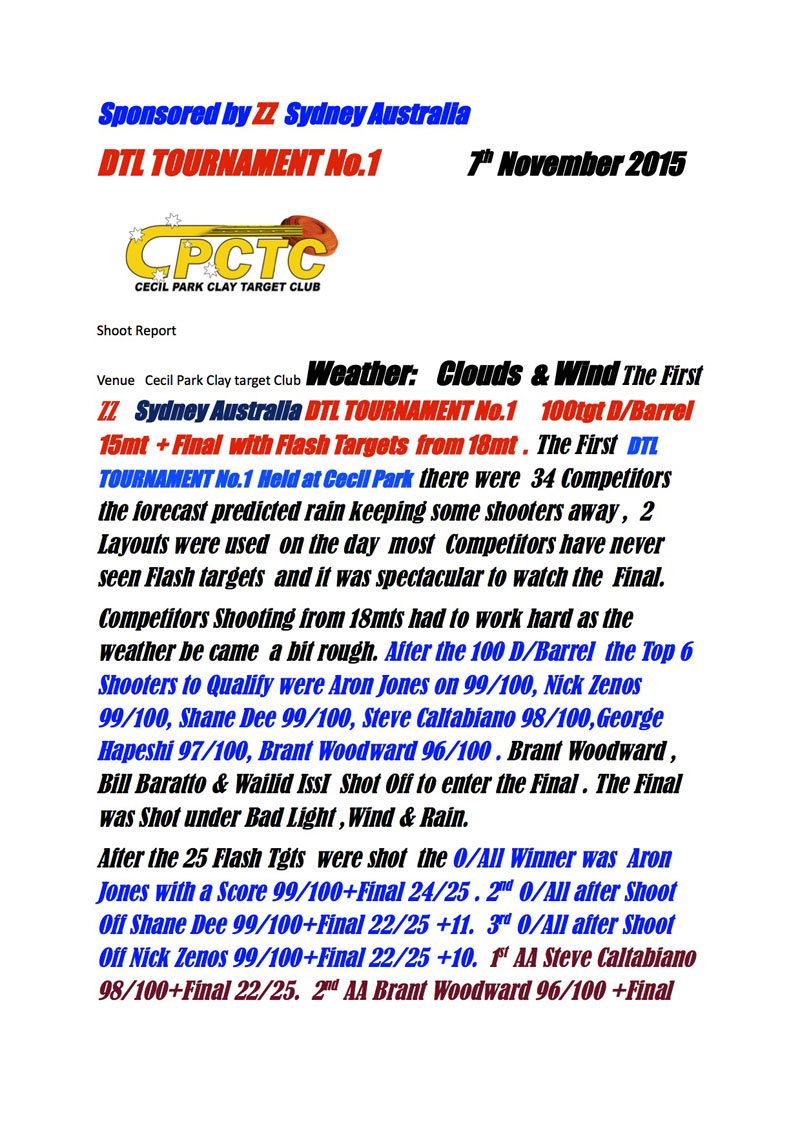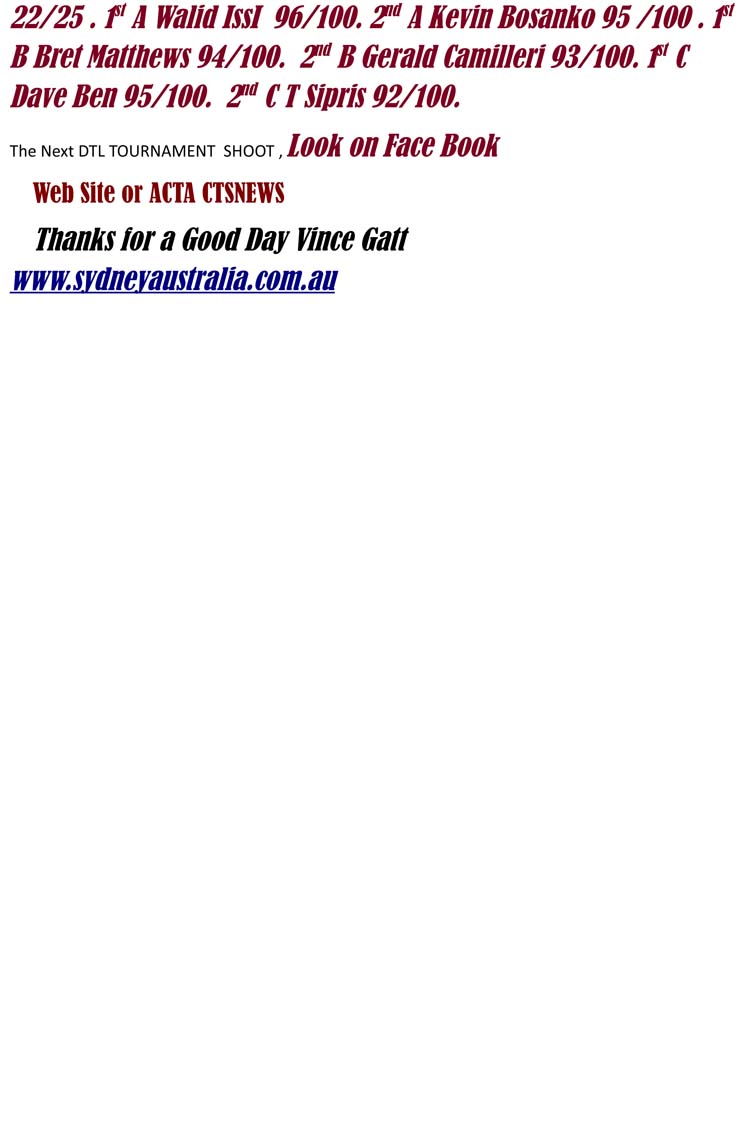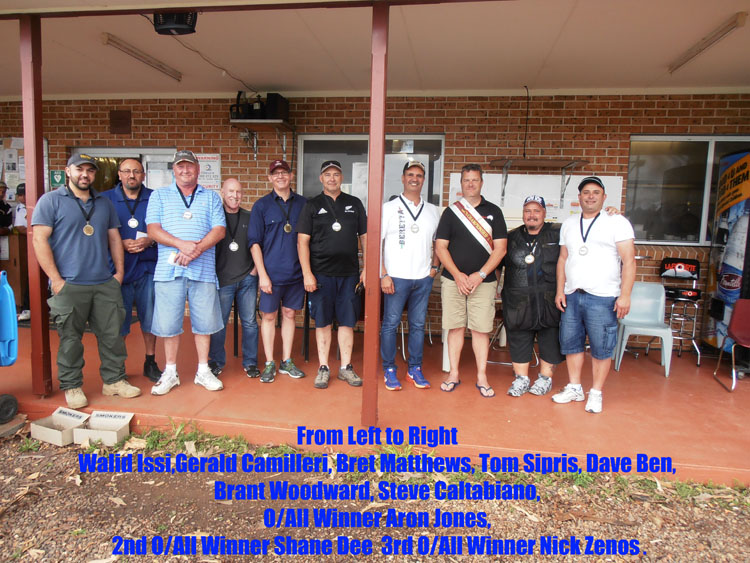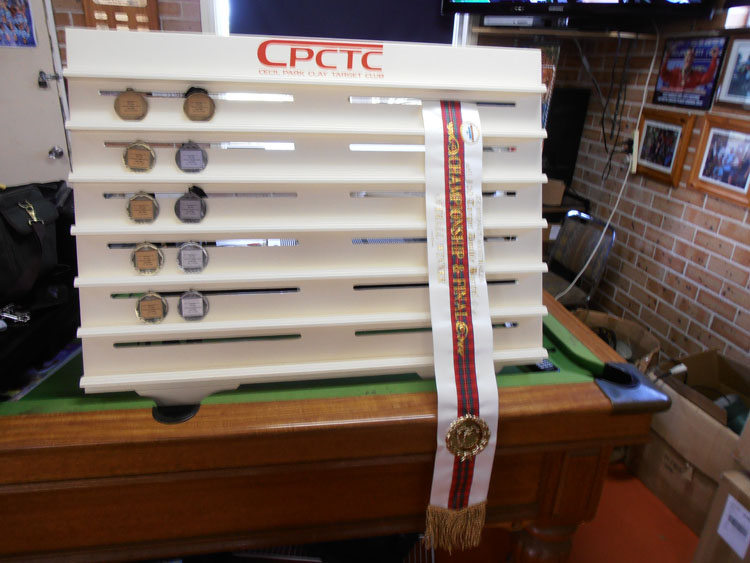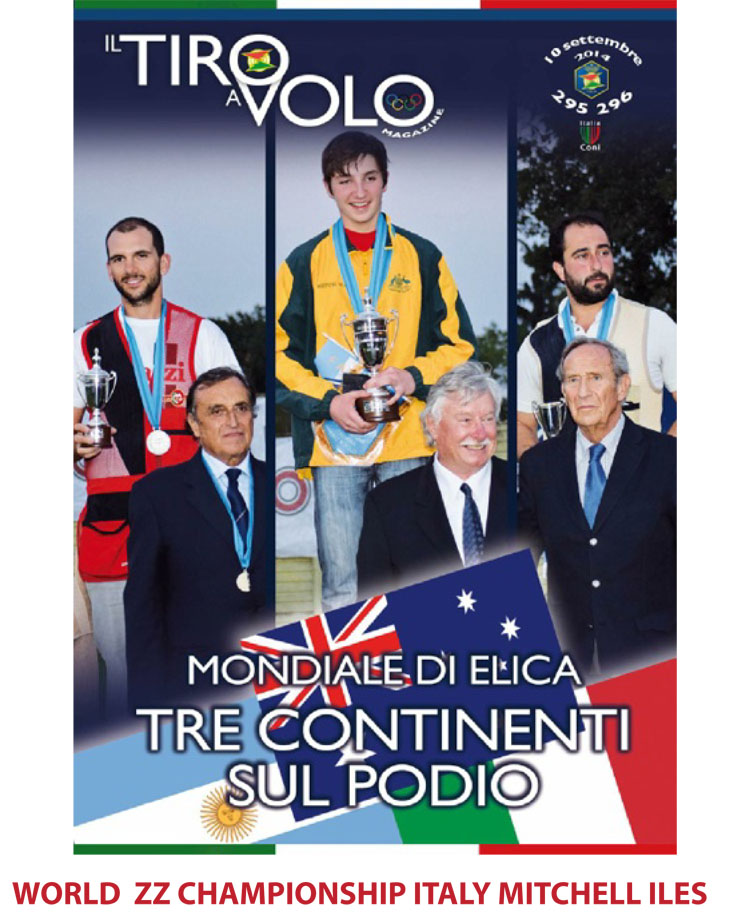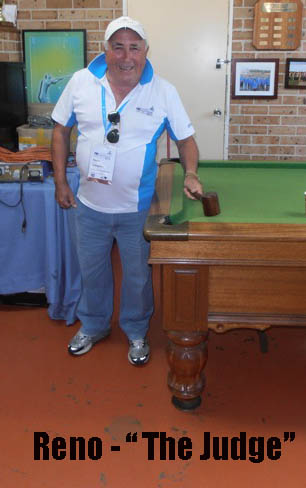 Metro Victoria ZZ Calender = Scroll Down
Australian ZZ National Championship Trophy
Donated by
Reg Walker & David Nielson
From 1994 to Date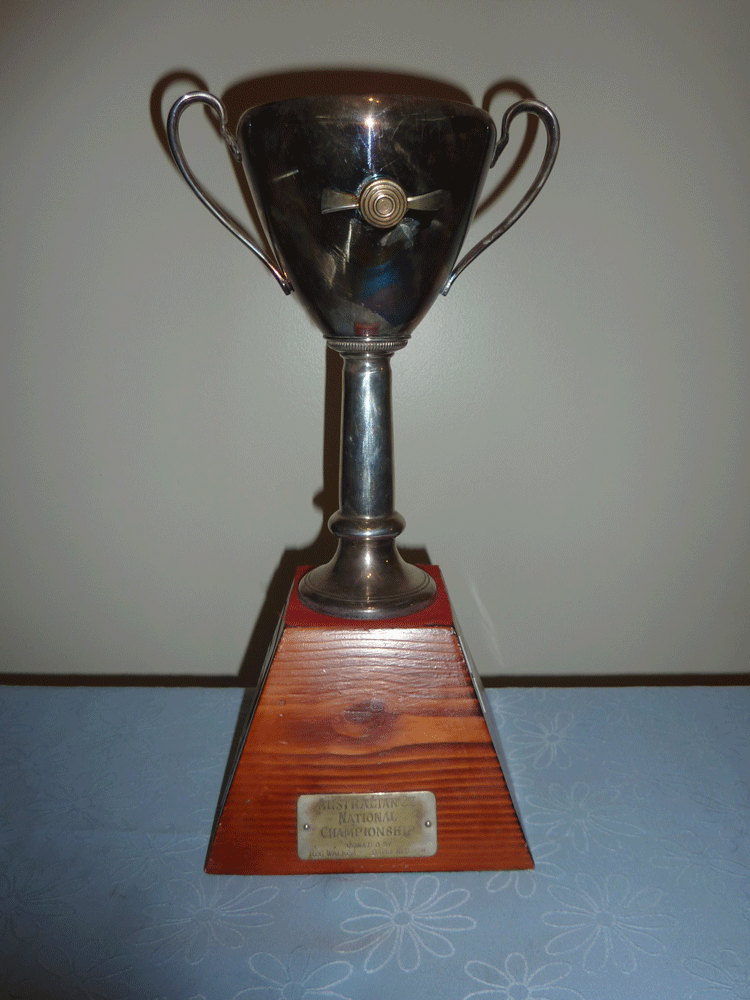 Previos Winners
1994 Won by John Row
1995 Won by George Magdiorz
1996 Won by Robert Godfrey
1997 Won by Graeme Young
1998 Won by sergio Zotti
1999 Won by Ben Eu
2000 Won by David Nielson
2001 Won by Allen Spence
2002 Won by Pat Guida
2003 Won by John Mollica
2004 Won by Craig Fitzgerld
2005 Won by Marc Crimmins
2006 Won by Marc Crimmins
2007 Won by Lee Fitzgerald
2008 Won by Graeme Young
2009 Won by Michael Tannous
2010 Won by Craig Fitzgerald
2011Won by John Tannous
2012 Won by Pud Harrison
Mick Italia Memorial Cup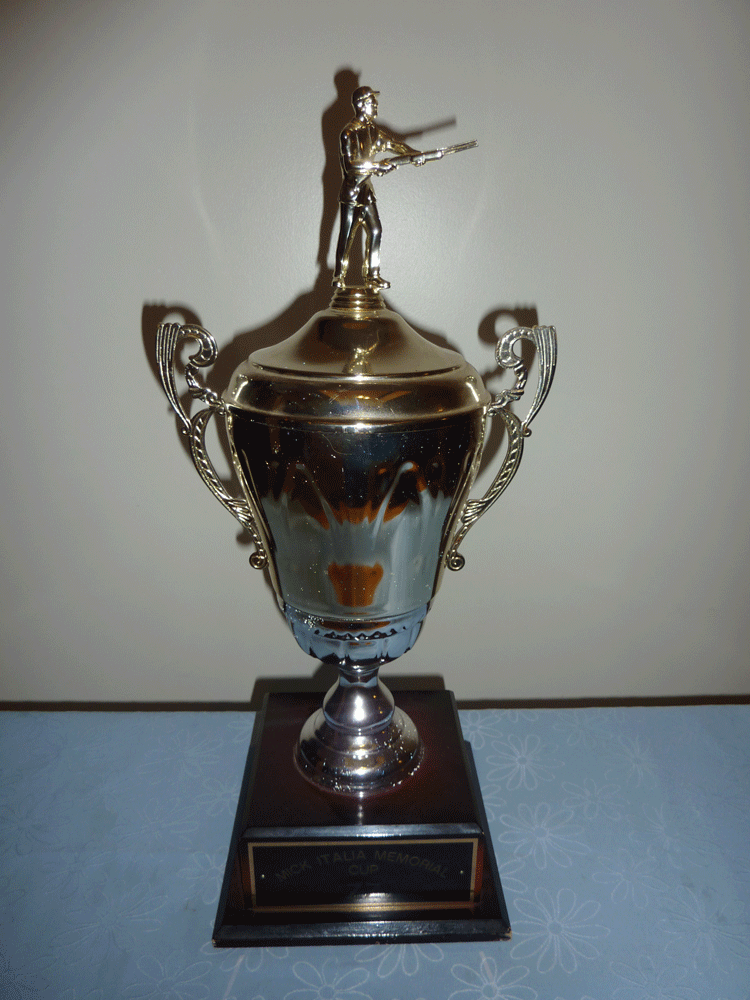 22 10 2006 Marc Crimmins 35/37
28 10 2007 David Nielson , Bobby Lambevski & Marc Crimmins 24/25
26 10 2008 John Maxwell
24 10 2009 Marc Crimmins 24/25
24 10 2010 Andrew Holdsworth 35/35
16 10 2011 John Tonnous 27/30
14 10 2012 Pud Harrison 24/25
M
Scrol
iCecil Park Clay Target Club Sunday 29th Janauary 2012 Clay
HAPPY NEW YEAR TO ALL FOR 2012
GOOD LUCK
GOO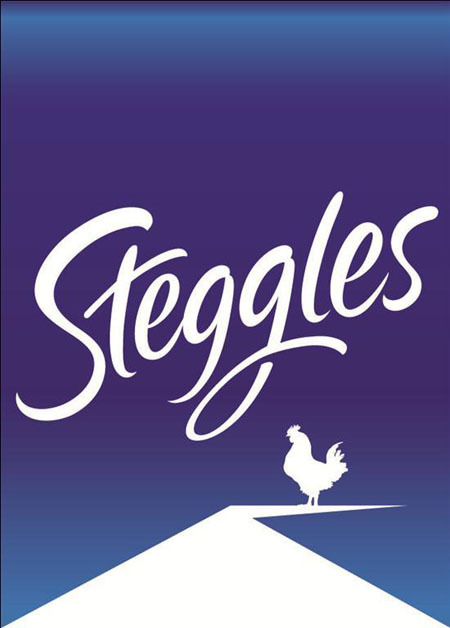 Bobby & Amber Lambevski Sponsors of ZZ in Victoria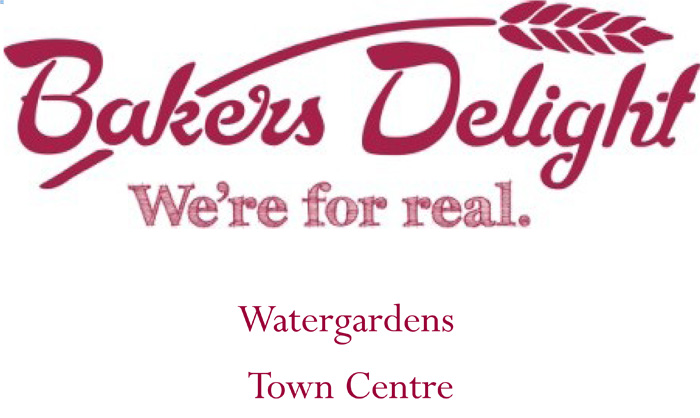 To All Who is Interested in Z Z High Roller ,
We Will Have a date & Venue,If you are Keen Drop me a reply email .
Or 0401634292
Thanks Vince GATT
Shepparton Field & Game Map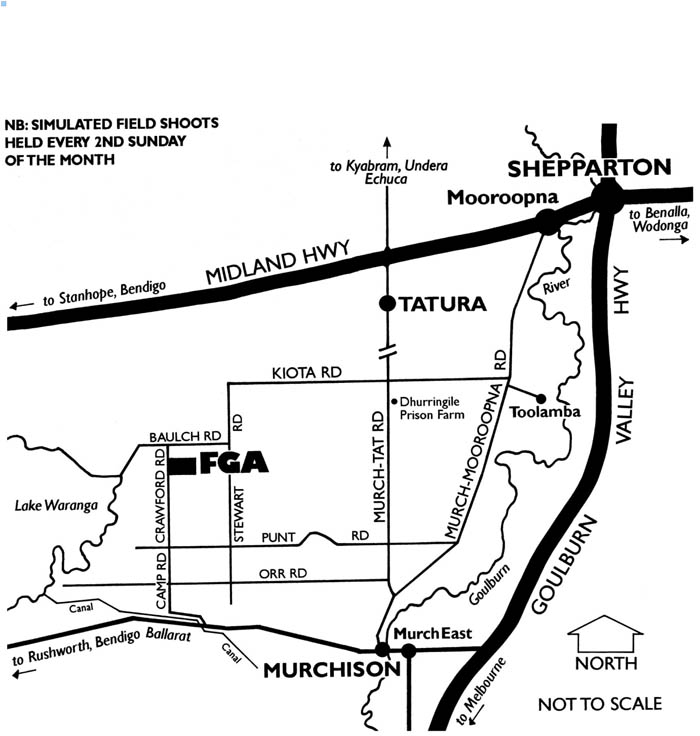 New ZZ Rules For H/Cap.
go to Rules
ZZ Victoria Section
Frank Minici
Portugal
World Cup Winner 2013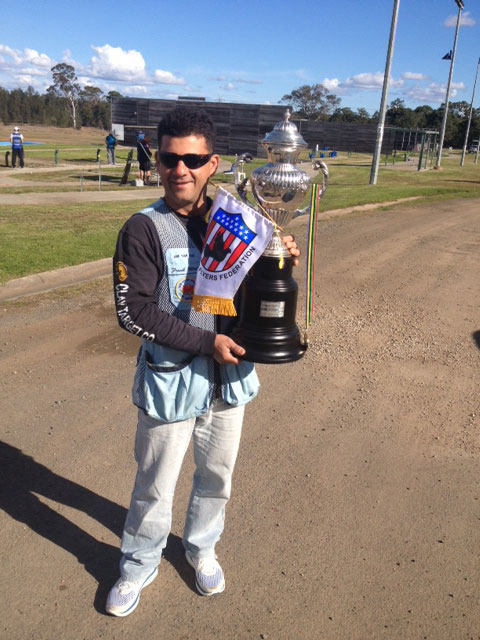 Frank Lattest Win Overseas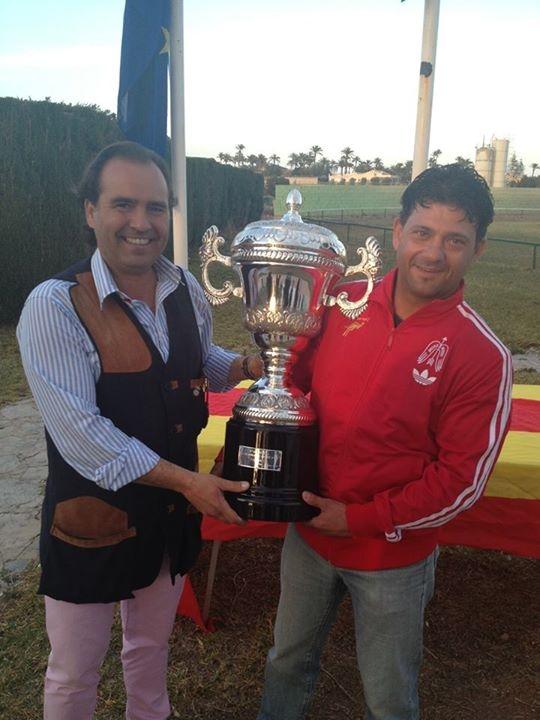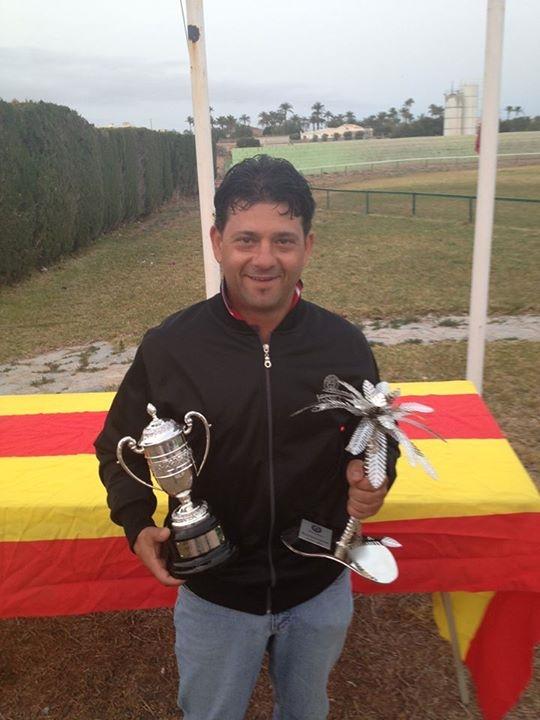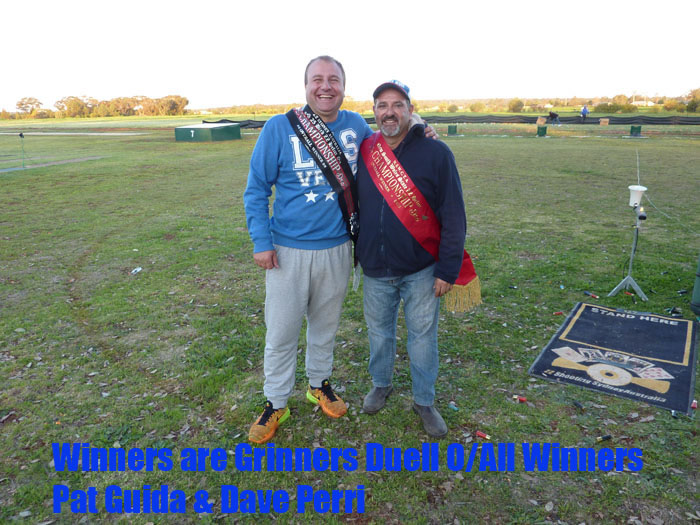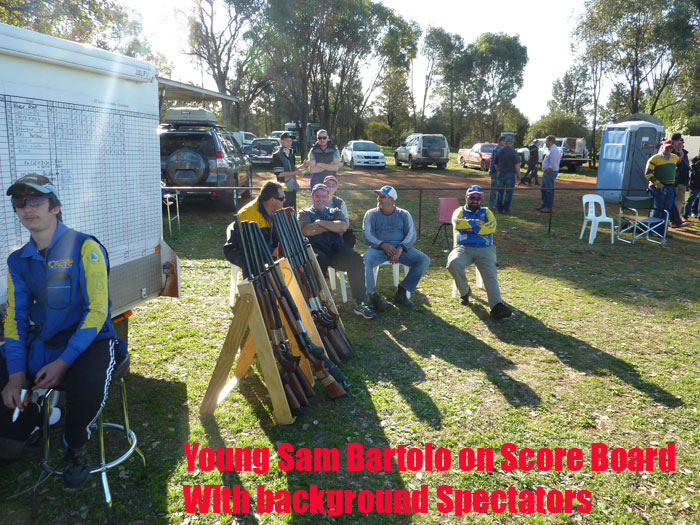 The Pit 8th March 2015 President Cup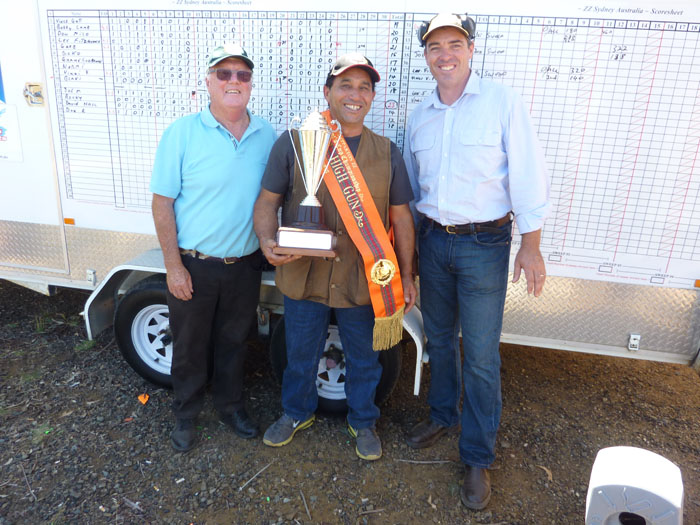 Rex , Joe , Lee .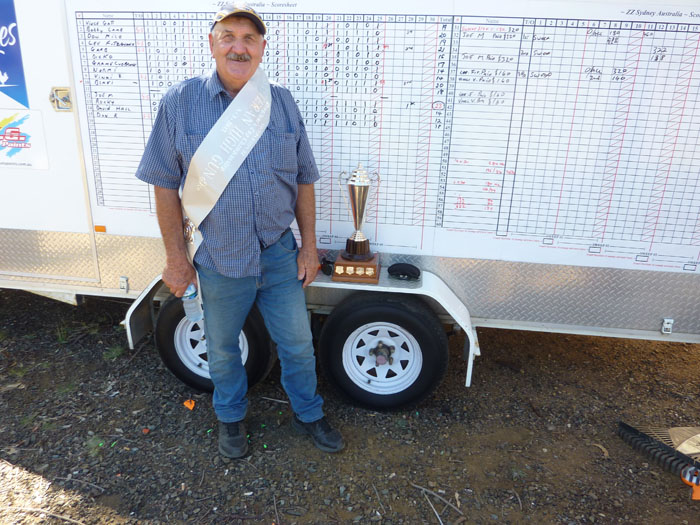 Don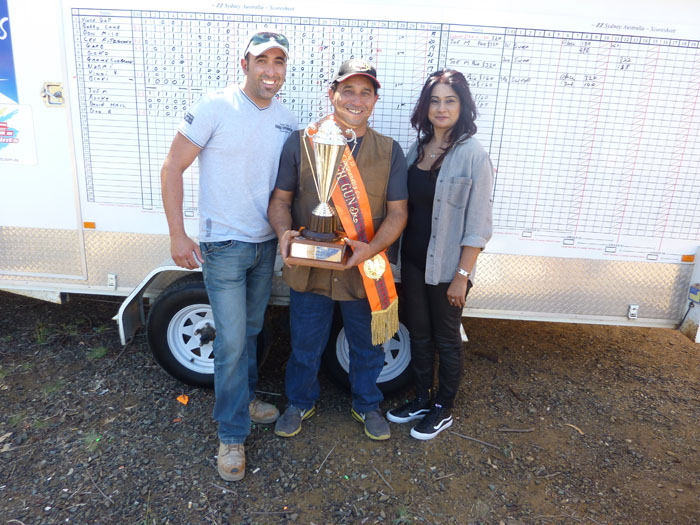 </p>
Blacki , Joe , Blakie Girl Friend.
SSAA Shepparton 8th March 2015
President Cup
First of all I would like to thank Jeff Morts( President ) for all his Help &
Tony Connnlelle , Rex Piastri With The (Score Board )Bobby & Son Jess ,With Setting up & Cleaning up
Numbers were Down Due to many reasons Public Holiday Monday was part & who knows the rest
but we need to take the Ups & Downes thats Life All Good ,
Nice to see Garb & Dicko from Wodonga Support the Shoot also Old ZZ Shooters Have a Go Like
Grame Ludbrok & David Hall
As far as the Shooting went it was Hard Day to Shoot as Light was not good for Seeing The Birds
There were no 25s Shot , Joe Shot Extremely Well on the Day with a 23x 25
Next best was Lee with a 21x25
Goes to Show it was not Easy to have top Scores ,
I Think it is Nice to see Joe
Win on the day as he Puts a Lot of Time in to
ZZ Shooting in Victoria Weather Cloudy
Practice 11am Start
Comp 11.45 Start
14 Competitors 8 Normal Sweeps ,
6 on Super Sweeps
1st Sweep 10x10 Joe Mailo ,
2nd Sweep 10x10 Joe Mailo,
3rd Sweep 10x10 Lee Fitzgerald & Vinnie.
4th Sweep 9x10 Vince Gatt ,lee Fitzgerald ,Vinnie.
O/All 23x 25 Joe Mailo
2nd Lee Fitzgerald 21x25
Veteran Don Milo 19x25
Junior Jess Lambevski
Also I Would Like to Thank all the Competitors & Helpers Thanks for a Good Day.
Vince Gatt , ZZ Sydney Australia
Tony Calandro Memorial ZZ Shoot 7th December 2014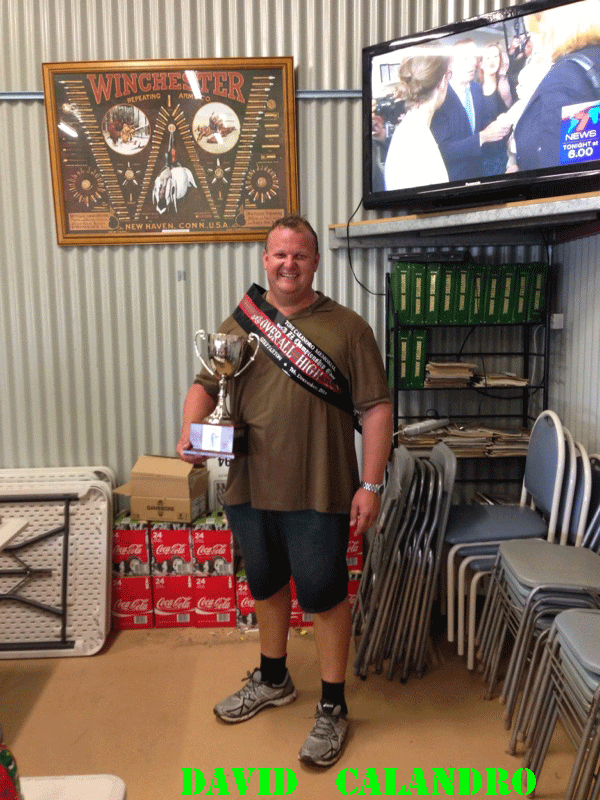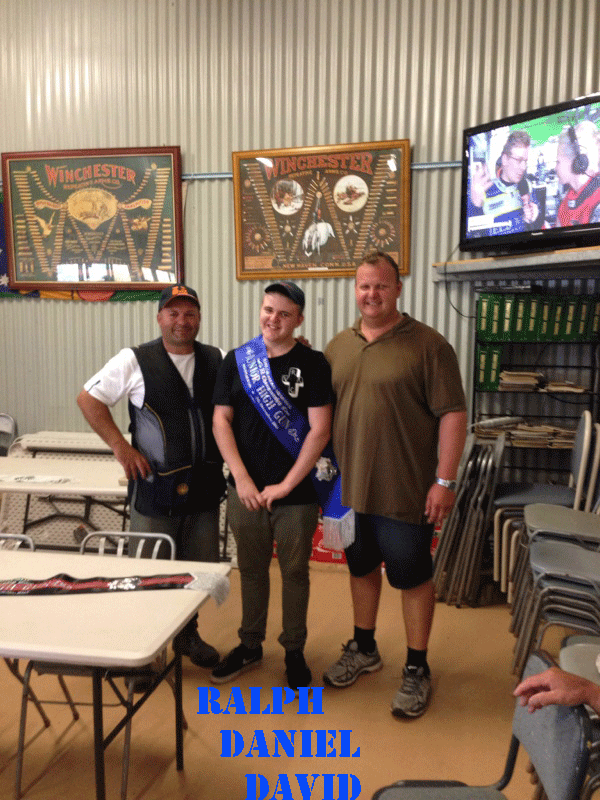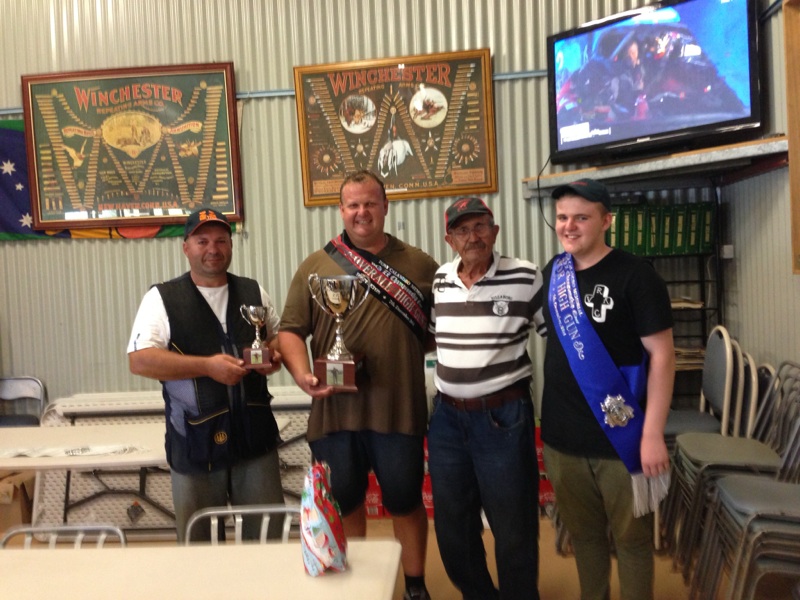 Ulupna Island ZZ Nationals 12 October 2014
Run by Ralph & Garb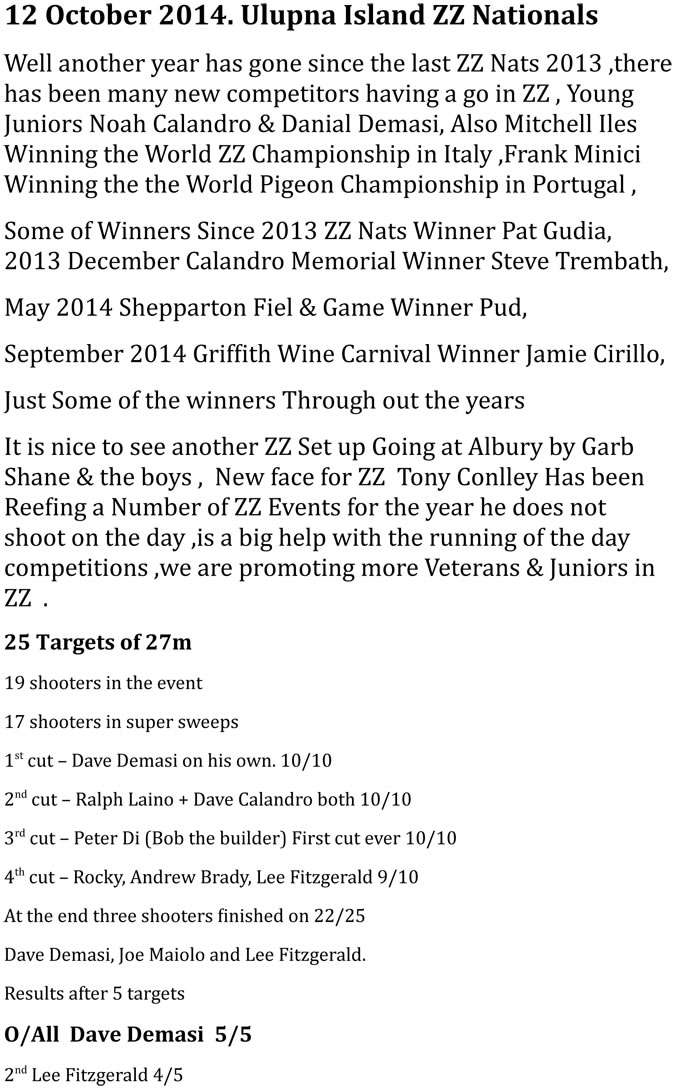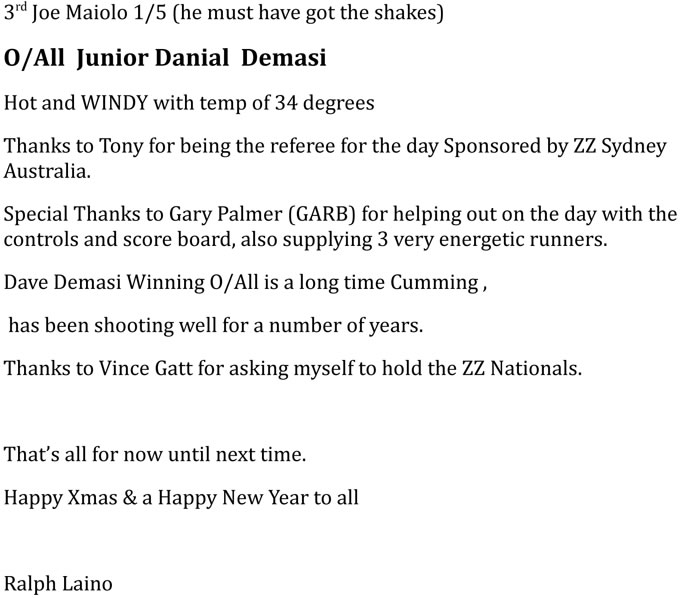 Ulup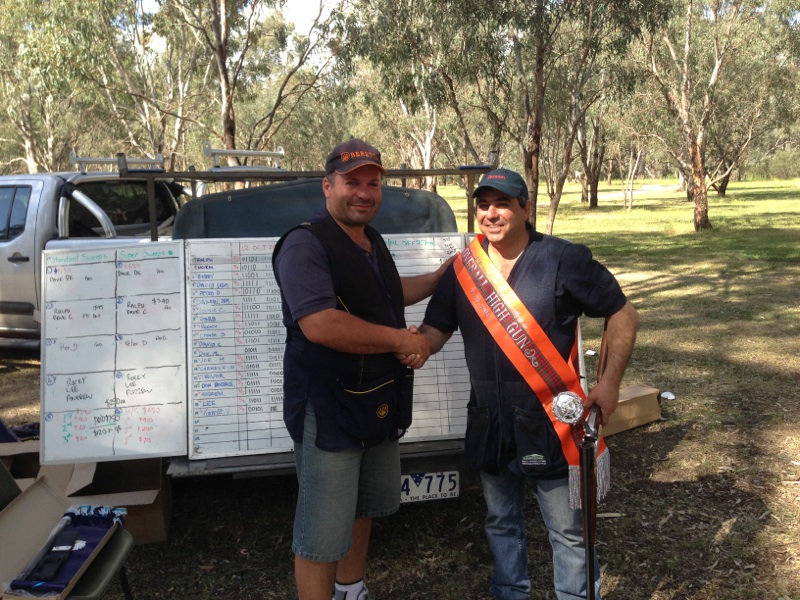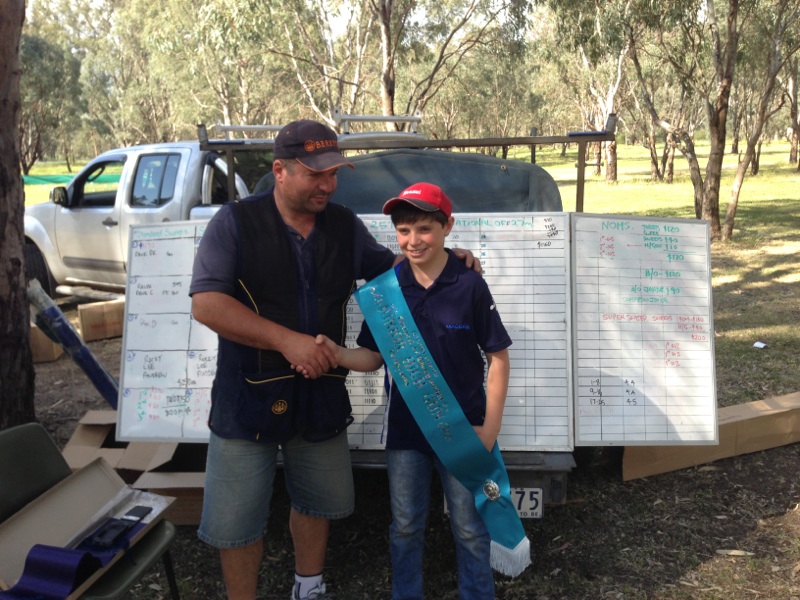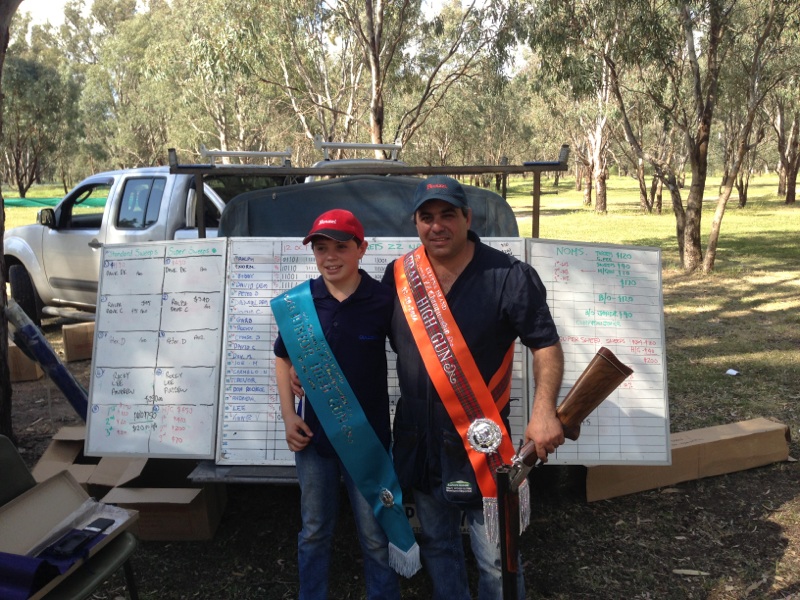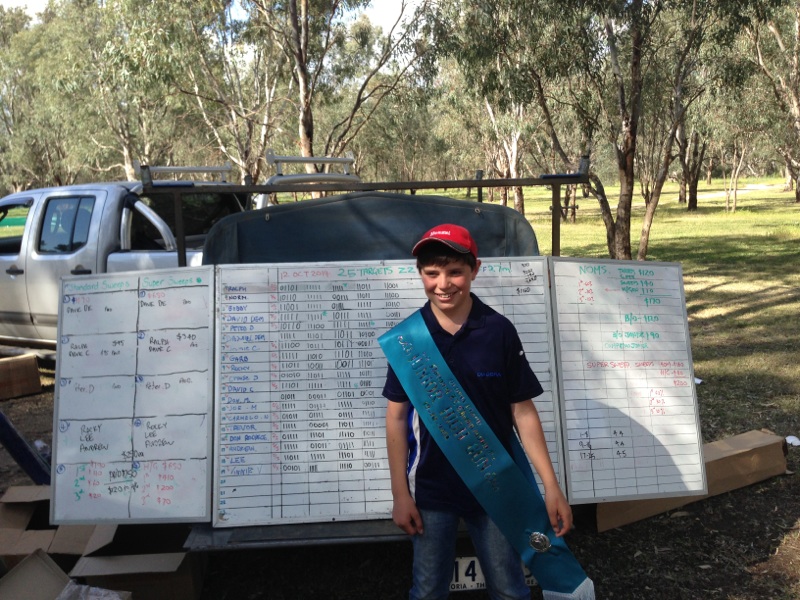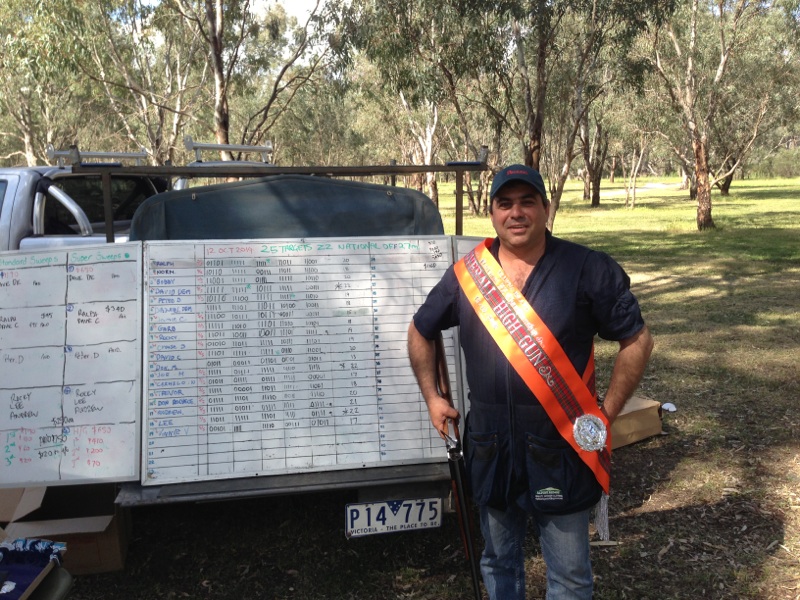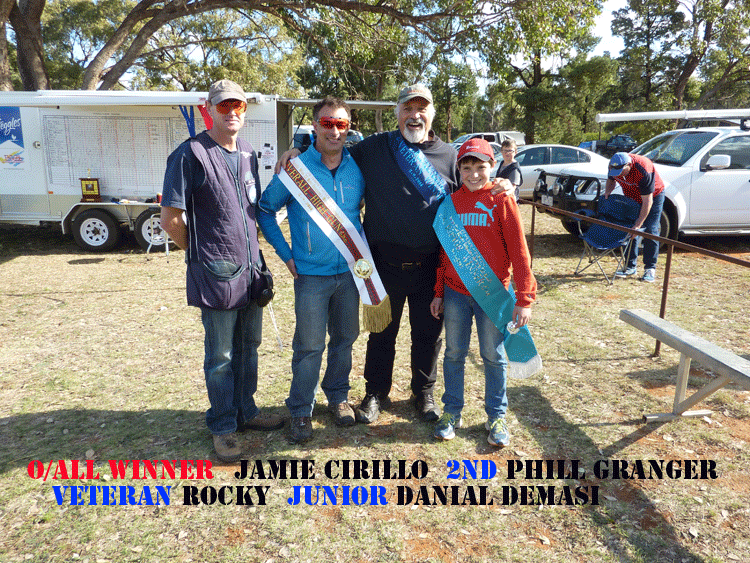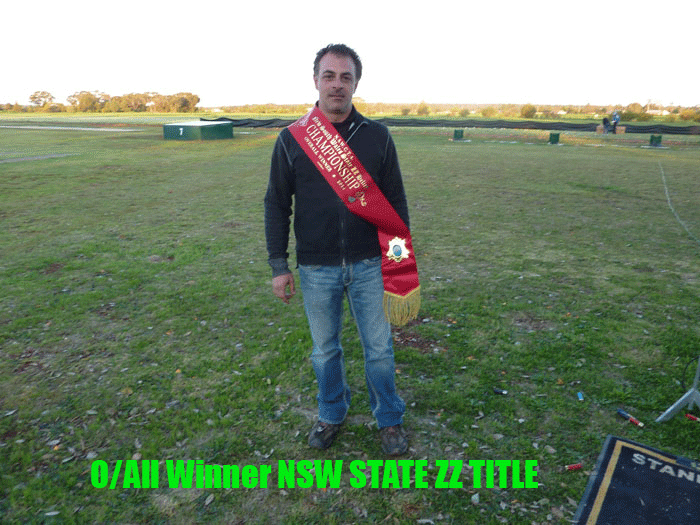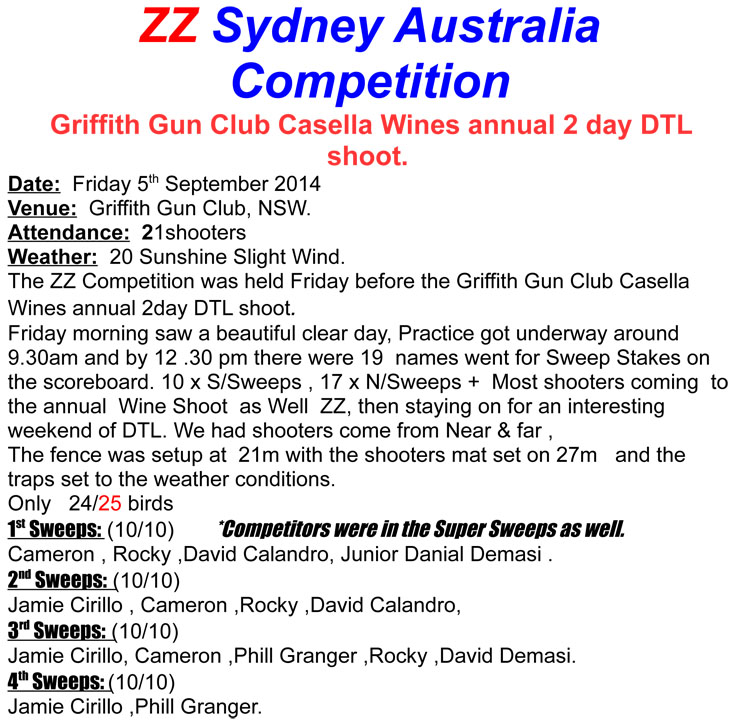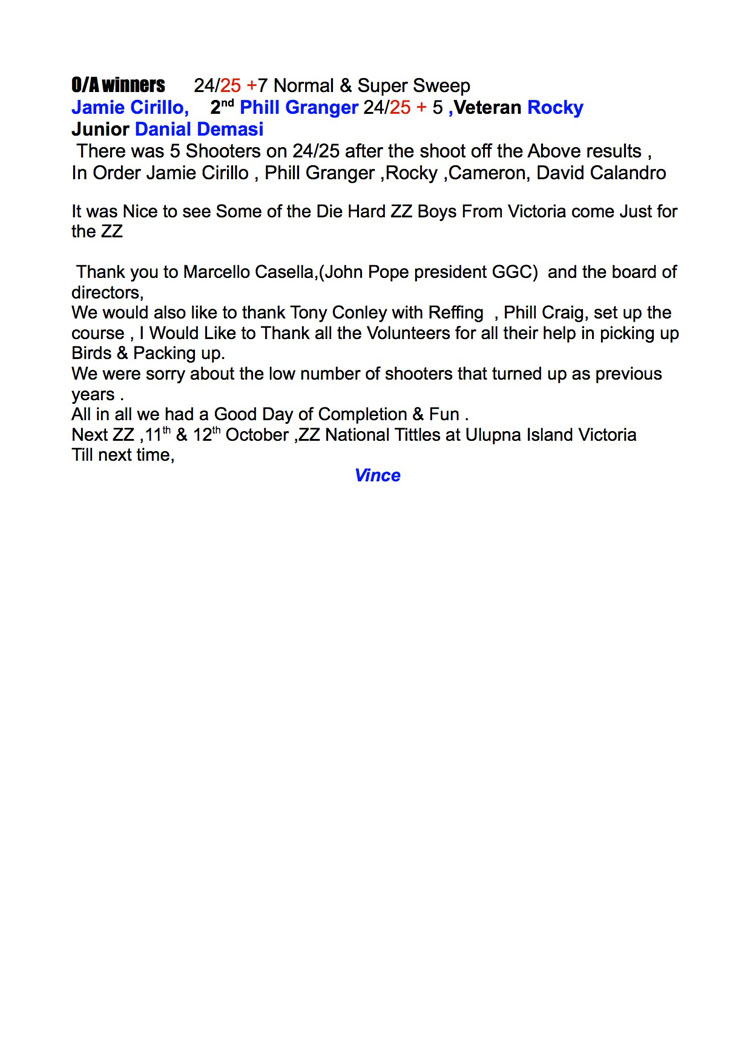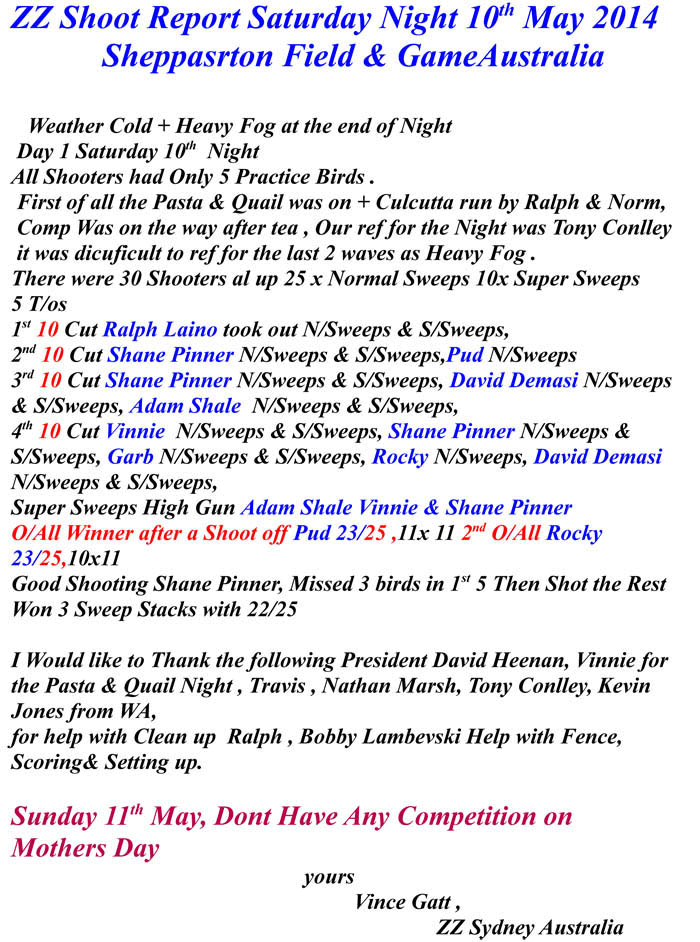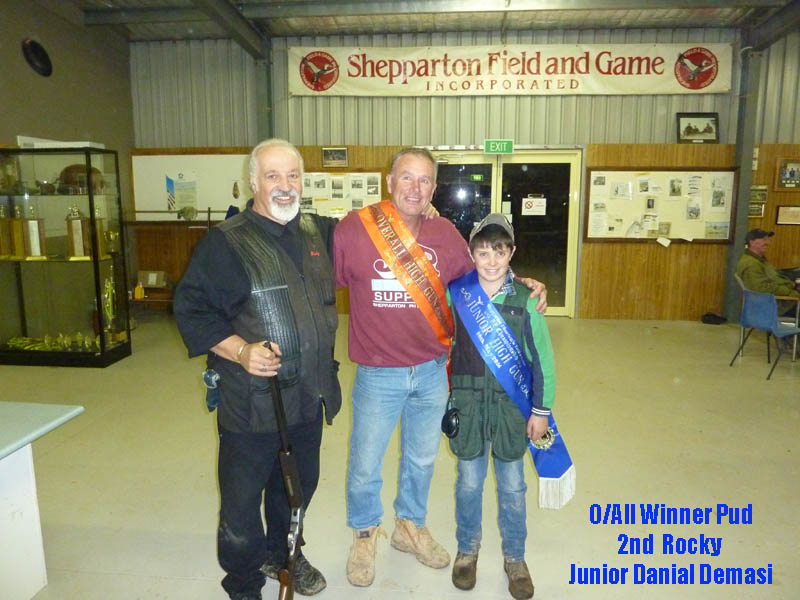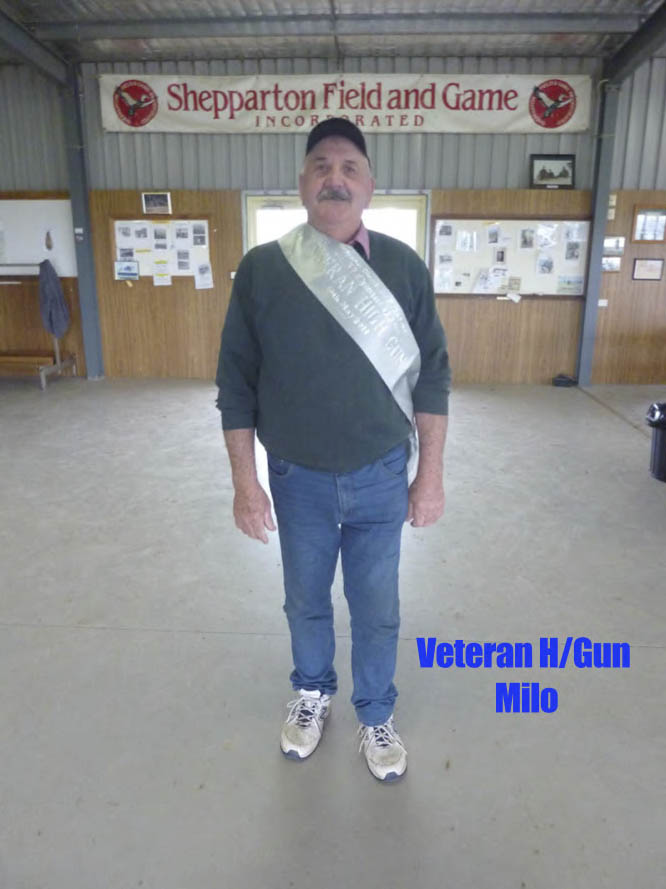 Tony Calandro Memorial Shoot 1st December 2013
O/All Winner Steve Trembath,
O/All Veteran Colin Saxton,
O/All Junior Noah Calandro.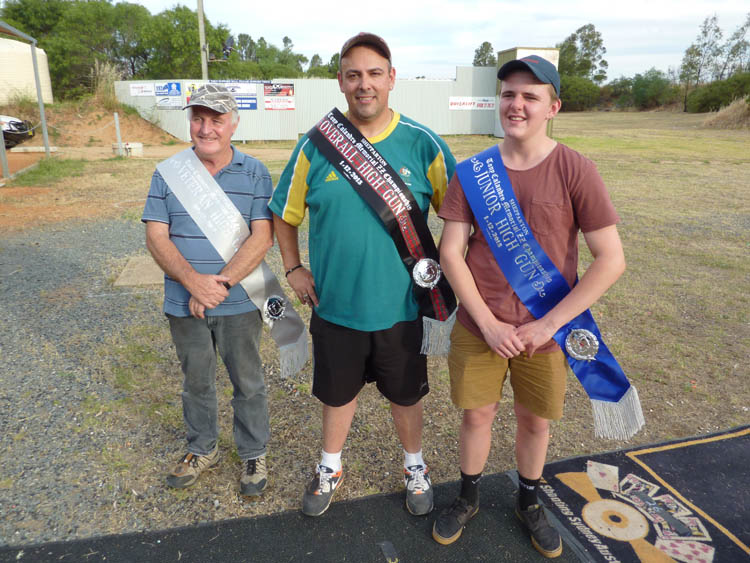 SSAA Shepparton Lay Out Looking from Front Club House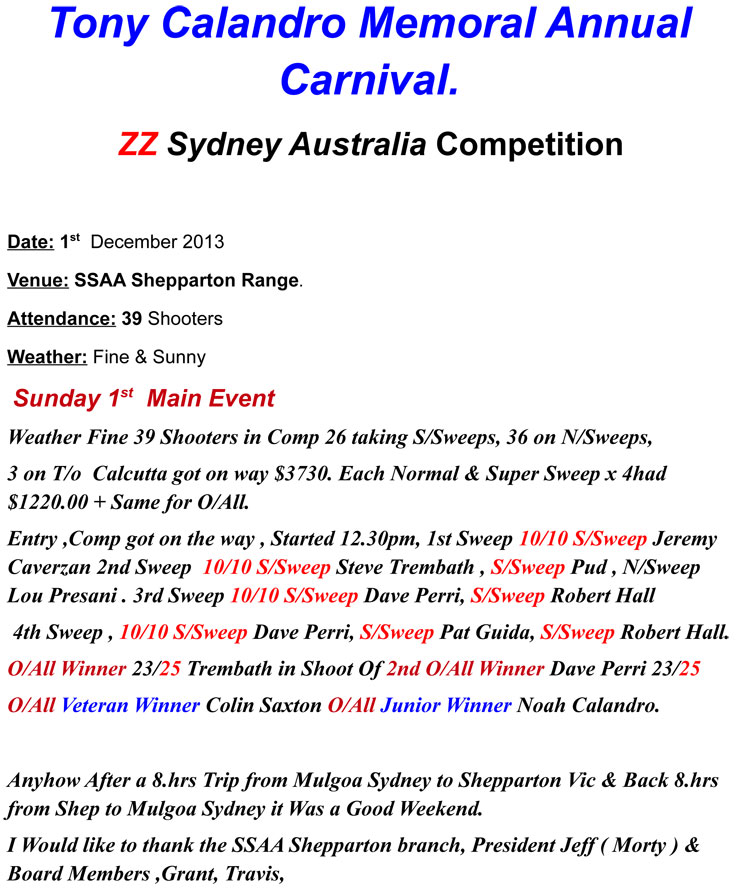 ZZ National Titles 2013 Ulupna Island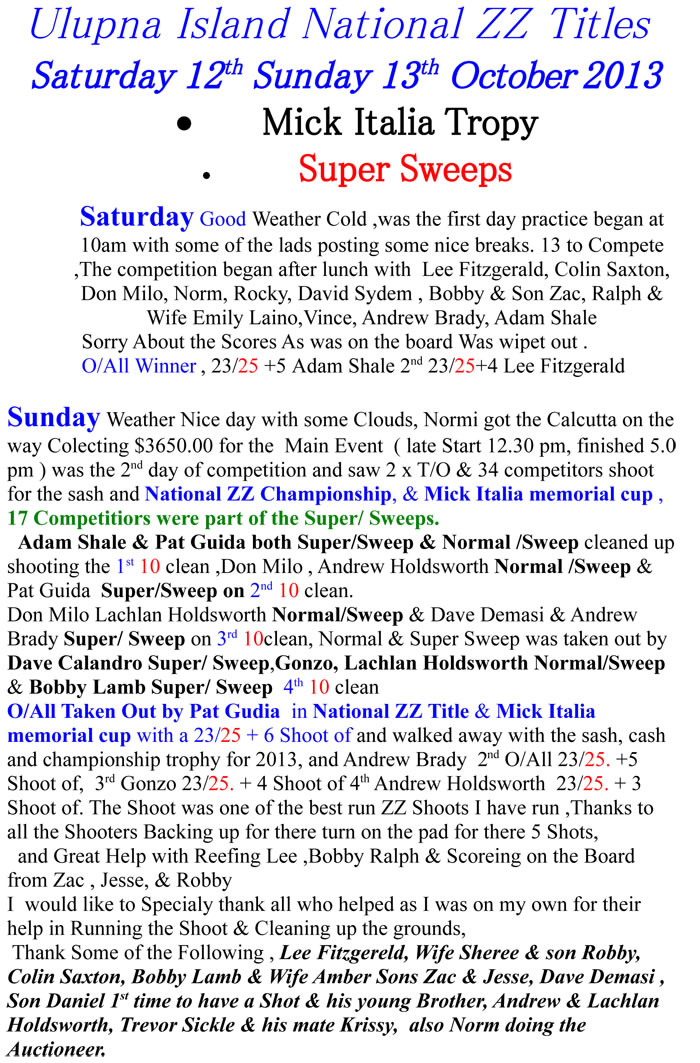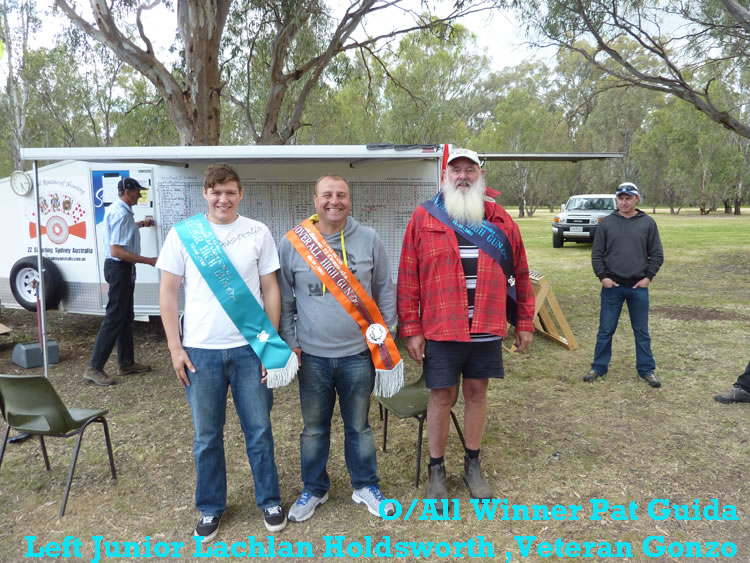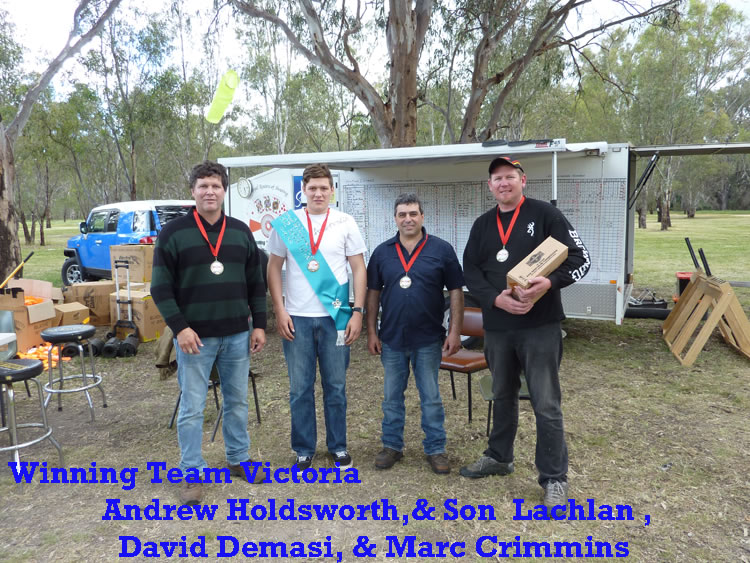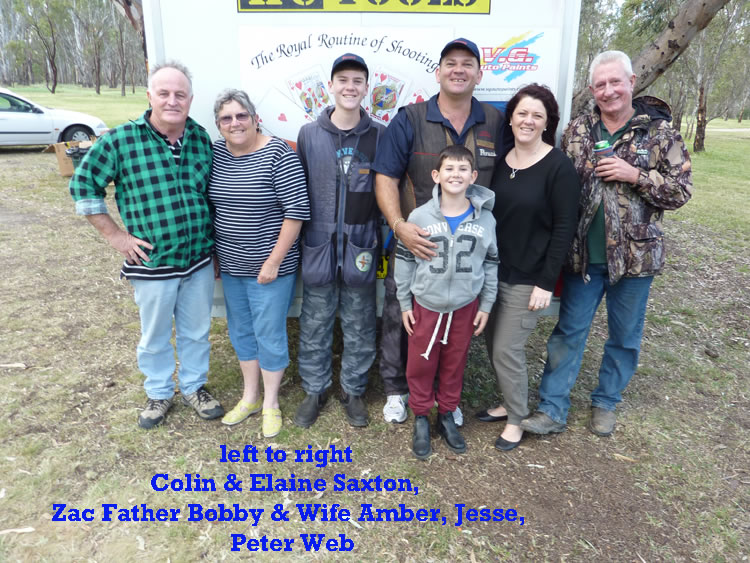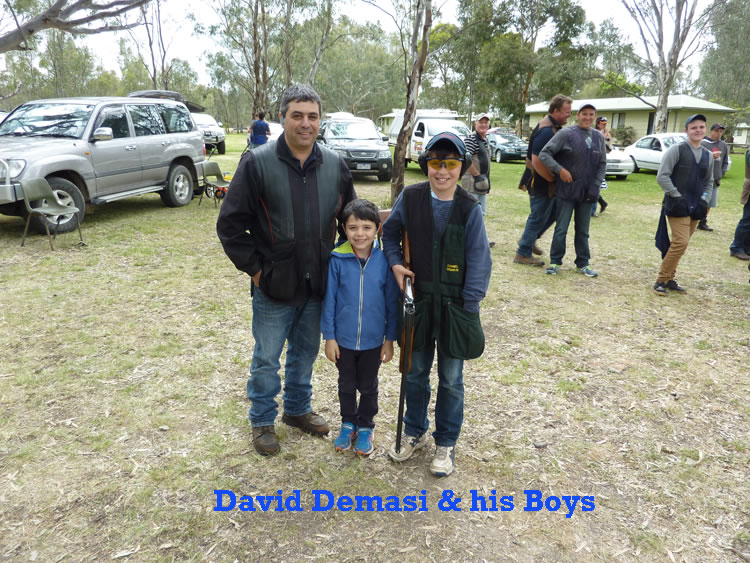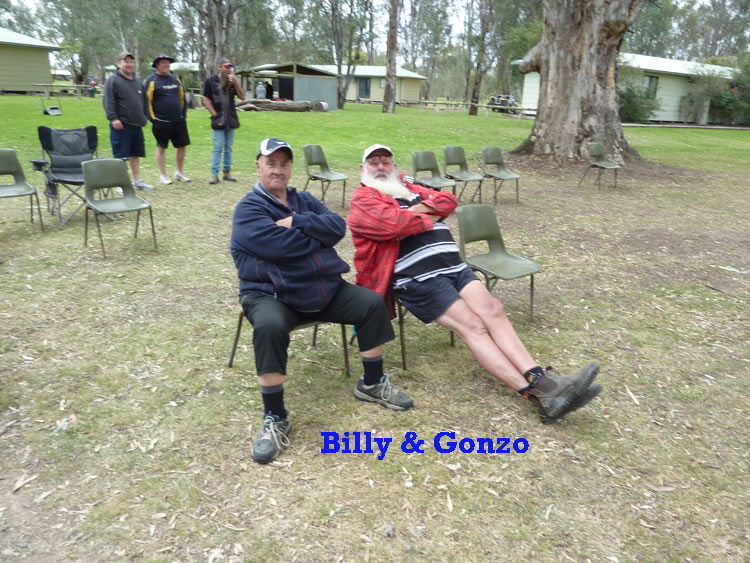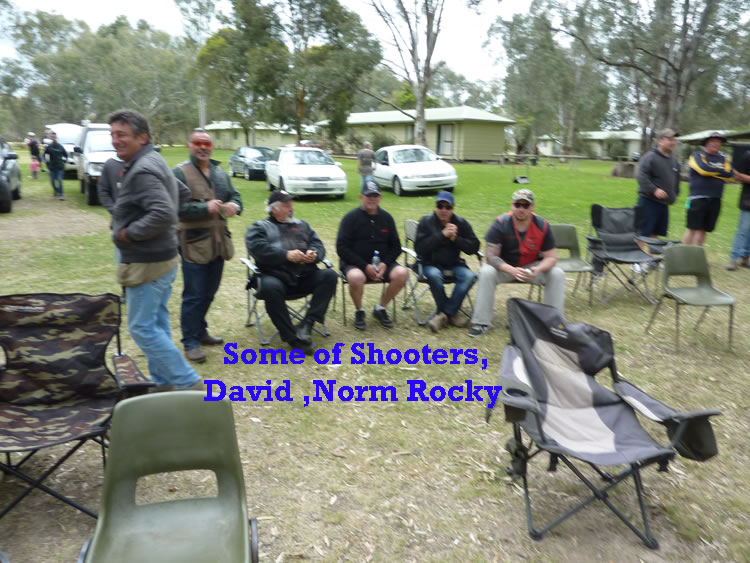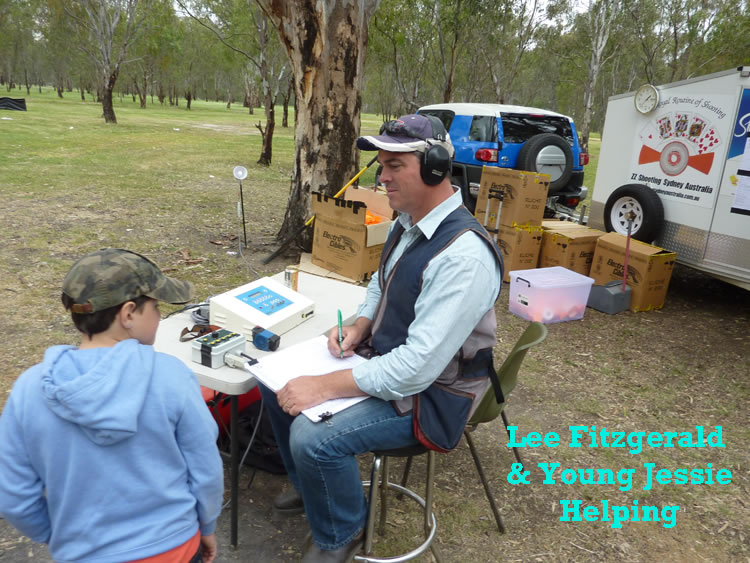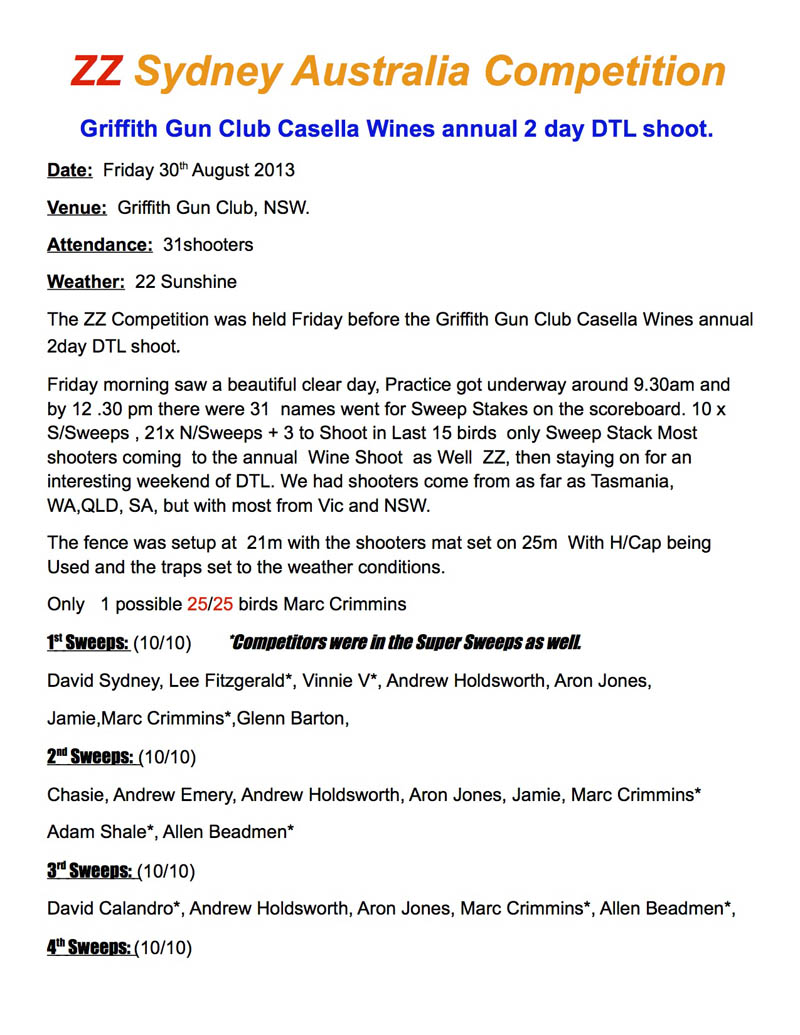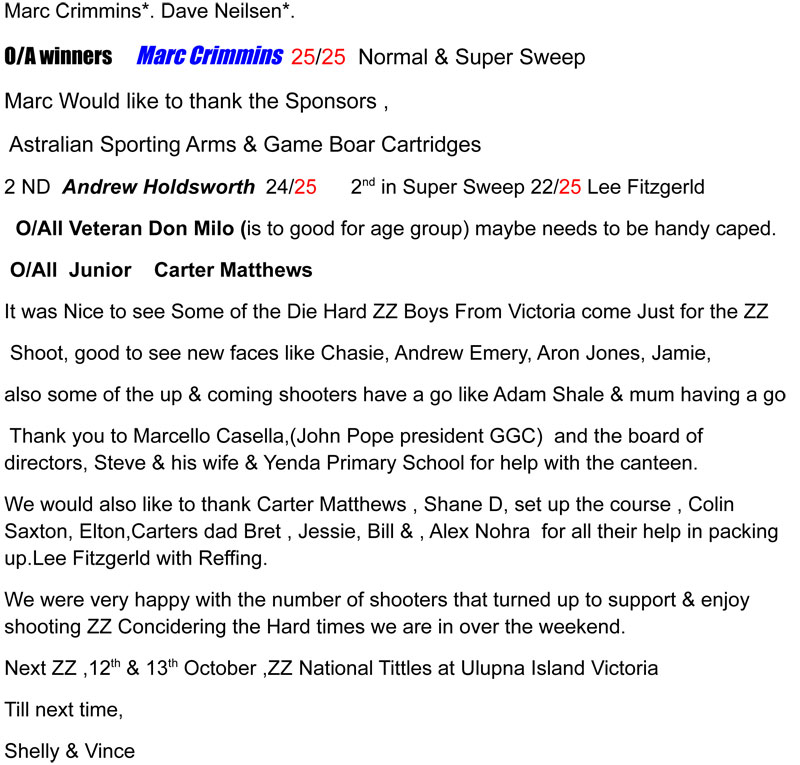 Albury Wodonga Feild & Game 13th July 2013
On Saturday the 13th of July 2013 Albury boys, Dicko, Shane and Garb hosted their first ever ZZ comp held at the scenic Albury Wodonga Field and Game.

Ralph Laino from Metro ZZs chapter came up with his crew on the Friday to set up and had things running smoothly by 9:30 kick off on the Saturday.

Conditions were cool and slightly over cast but really as good as what could have been hoped for in the middle of winter.

Shooters travelled from all around Vic and Southern NSW and allot of locals came out to give it a try that had never seen it and some just came out as spectators.

Norm Basil started the Calcutta off around 11am and after 21 shooters had been auctioned off, there was just over $2500 collected!

With shooting under way it was not long before the wheels fell off some of the big gun favourites and some of the un known quantities started to shine through the fog!

In the first 8 bird event, Gaye Shales young bloke Adam from Rutherglen, was the first shooter to hit all 8 the followed by some old veteran ZZ shooters being Rocky Furci, Crimmo and Joe Miolla. They all received a nice grab of $210 each and a one meter penalty.

Event 2 and the second bracket of 8 held some surprises with one or two shooters to hold on and some making a late start for the day. Only one shooter that run the first 8 clean could continue with another clean score and that was young Adam Shale. Rocky punched one over the fence, Crimmo punched the wings off one but did not separate it and Joe just lost sight of one he reckons!

Other shooters to run the second 8 clean were Ralph Laino, Brett J (a big come back from 4/8 in the first!), Vinnie V, Rick Palmer and Donny Rachele, all took $140 and copped a meter on their handicap.

While most were filling their faces on some great country soup and some amazing roast beef and pork with fresh Italian rolls and salad that the Albury boys had gone all out on, a few of the boys may have just sat back in anticipation of what the next 9 birds could do for them (the butterflies were kicking in!)

All eyes were on Adam Shale at this stage. The young man has never shot nor seen ZZ shooting before but so far has not missed a bird for the match.

Adam runs his first 4 clean single barrel then has to wait his turn to on the rotation of shooters before he can shoot his last 5. Time passes and his back on the mark to shoot his last 5.
At this stage he has everything to shoot for and knows that if he runs the five clean he will be the outright winner but if he is to drop a bird he will most probably end up having to shoot off with Marc Crimmins who is only one behind him.

The crowd goes silent, 1st bird single barrel, 2nd bird single barrel, 3rd bird single barrel, 4th bird trap malfunction the re shoot 2nd barrel and witness cap lands just metres from the fence!

After allot of heavy breathing by not only Adam but a few in the crowd to, Adam slowly lines up for target 25! After another no target he finally gets presented with his money bird and smashes it to smithereens for a perfect 25! This was a very popular win for many especially his mum Gaye who funded him as she got a nice return back on her investment and Norm Basil was also laughing all the way to the bank. Norm bought Adam in the Calcutta for less than $100 to the story goes! Adam received $840 for HG plus 10% of the Calcutta prize pool.

Marc Crimmins came home strongly to shoot his last 9/9 to give him a 24/25 which gave him 2nd for the day and an extra $420.

Garb, Rick and Blackie also shared the last event taking $180 each.

Before the day concluded, there was one more event being a $50 five bird miss and out off 28 meters.

Dicko, Shane Pinner and Crimmo were the only 3 that could manage 5/5 out of 19 shooters. They took a cut each and then shot off for the last $200 for fun.

The day was a huge success and every one that attended had a great day.

We hope to hear more from the Albury boys soon to let us know when they are going to run another shoot at this prime location.

Thanks again to all the shooters that made the journey and all the workers on the day for making it such a successful shoot.
yours truly the Phantom

ZZ SHOOTING AUSTRALIA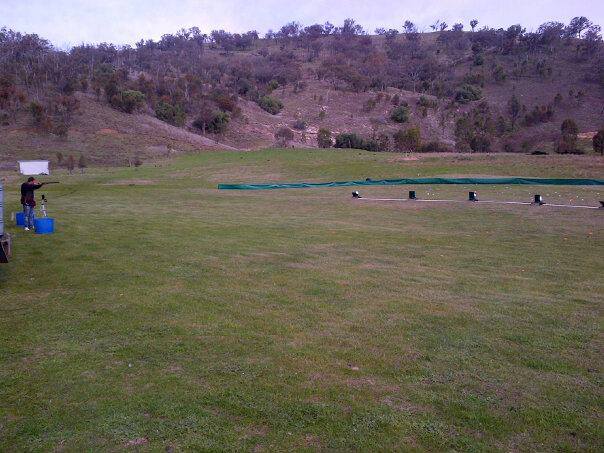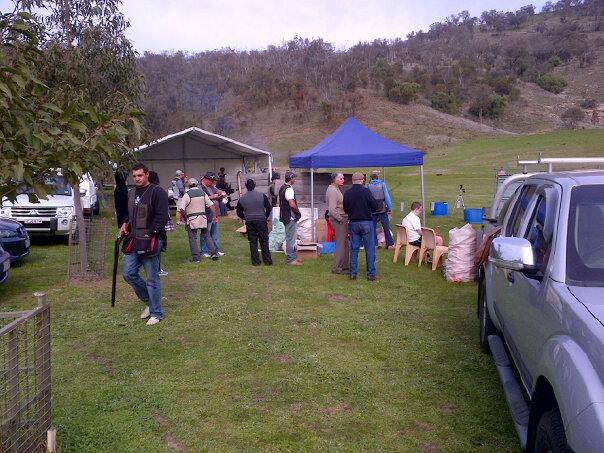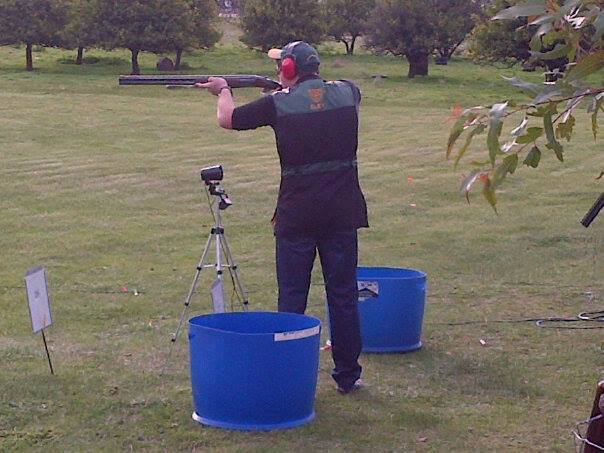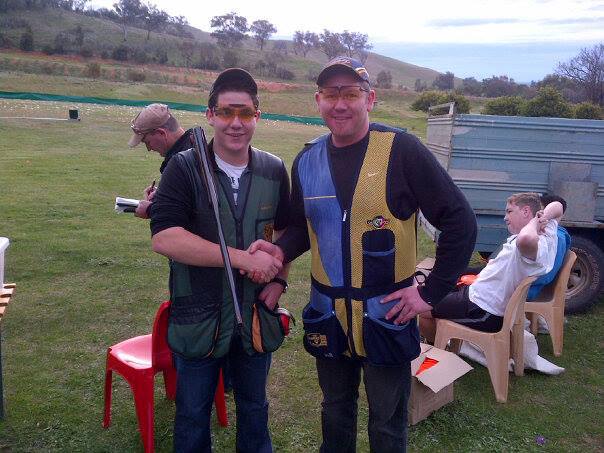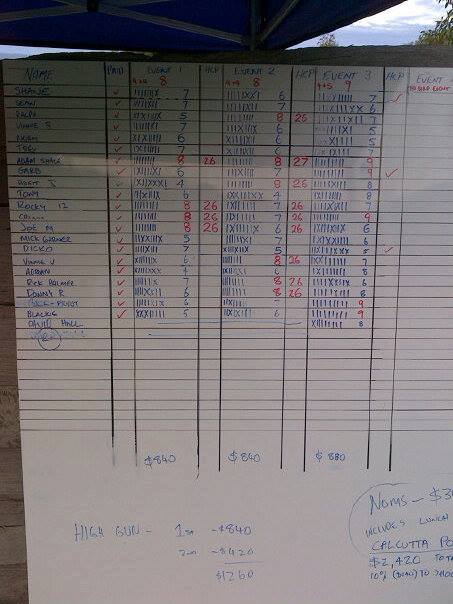 Ulupna Island 4th & 5th May 2013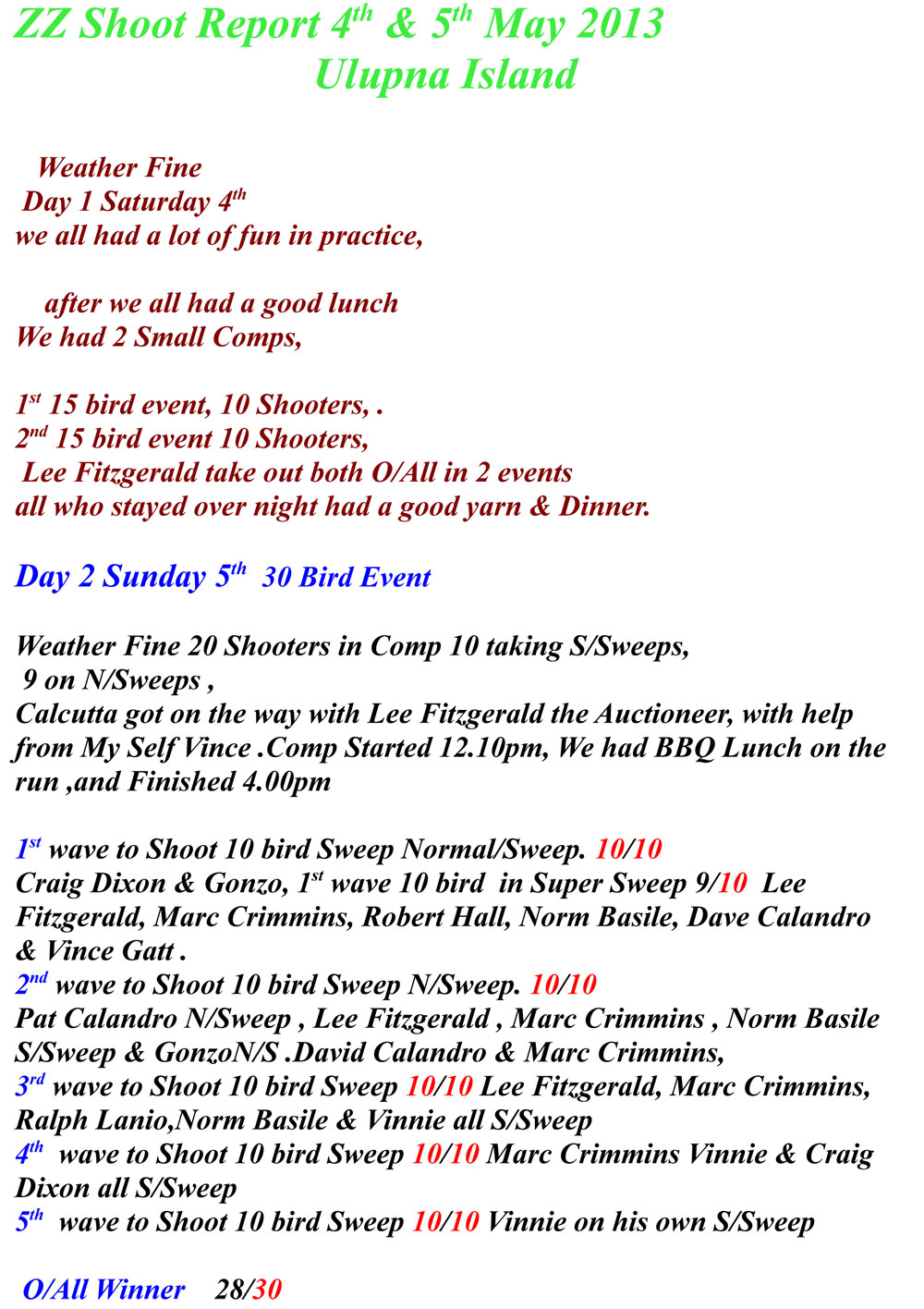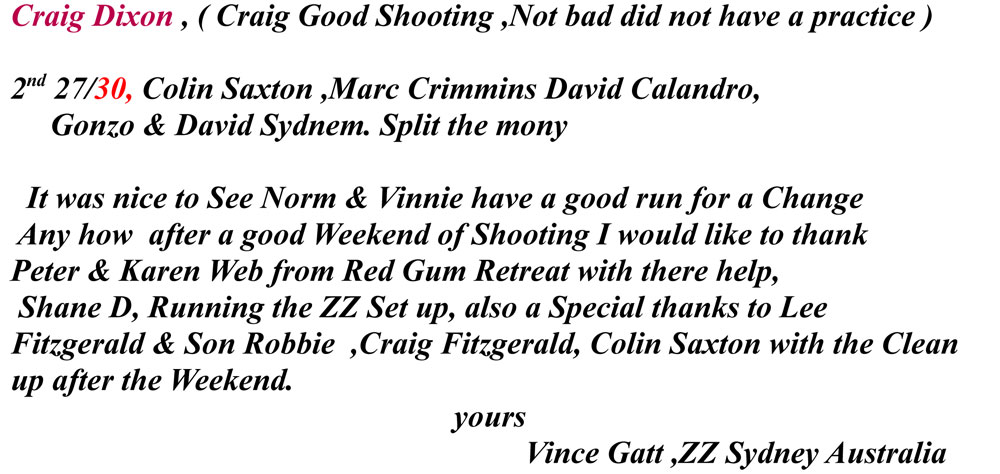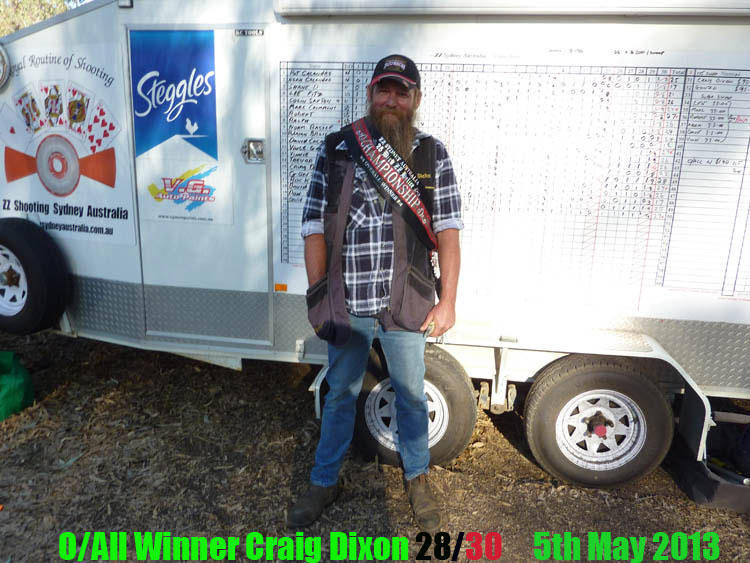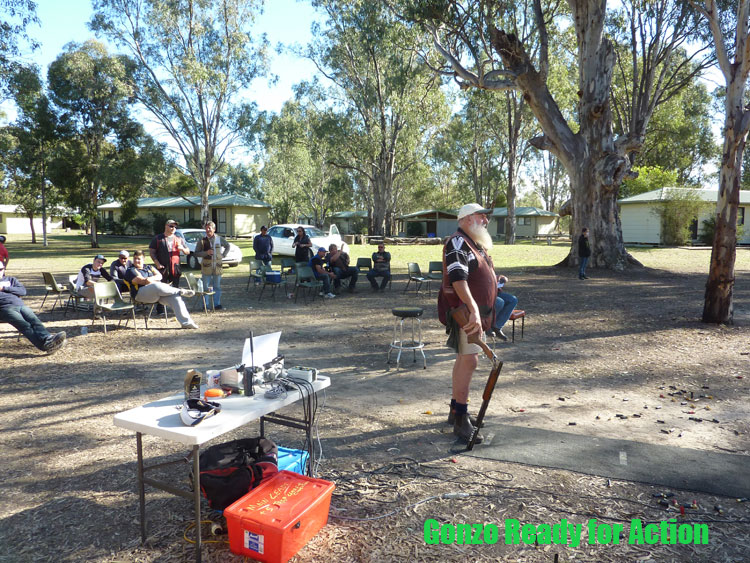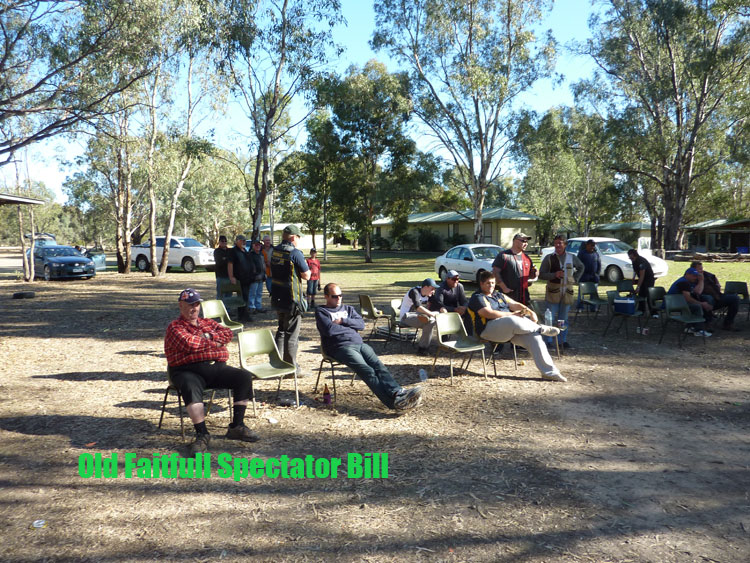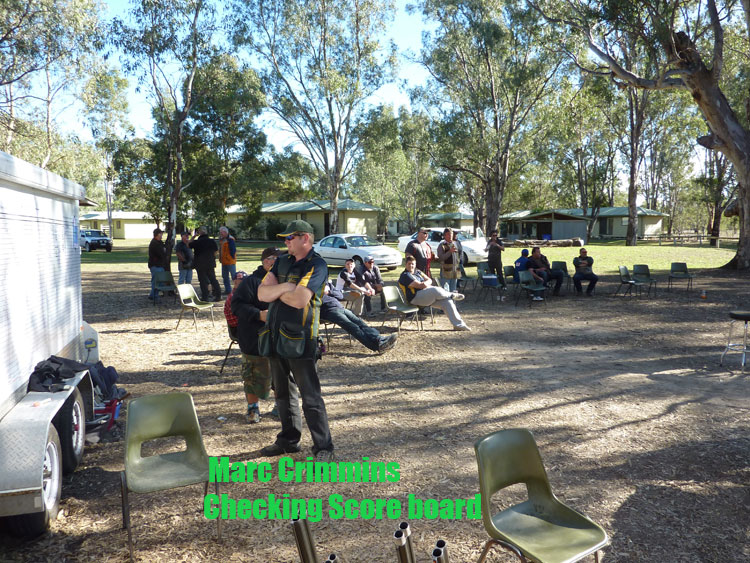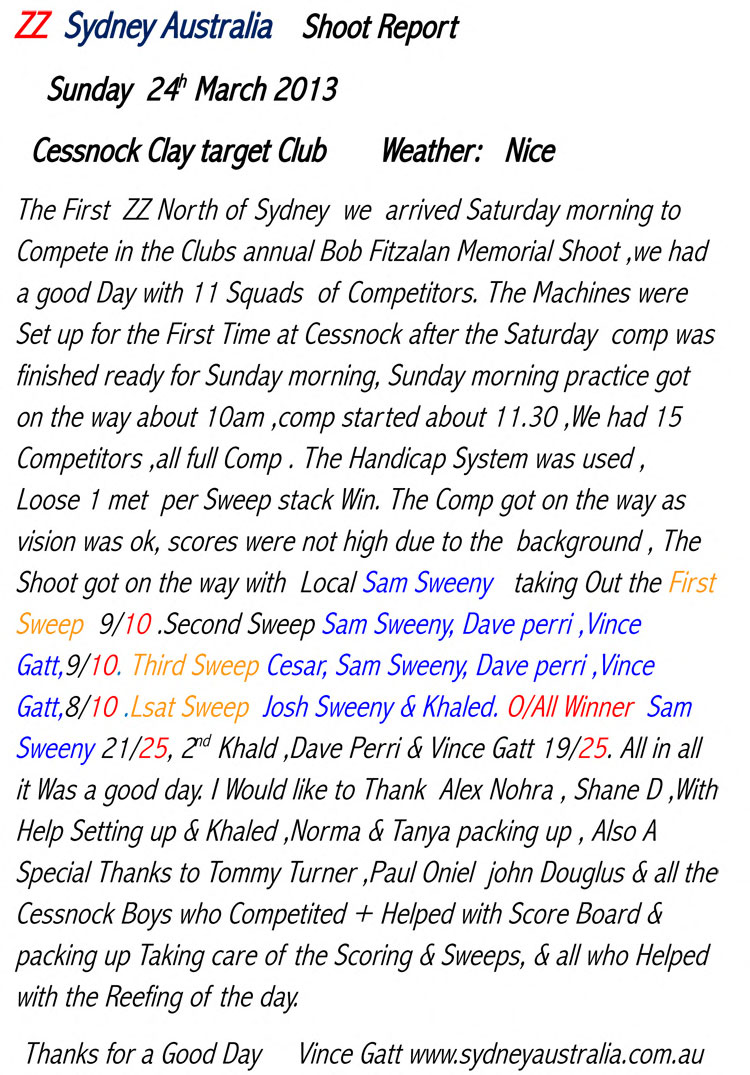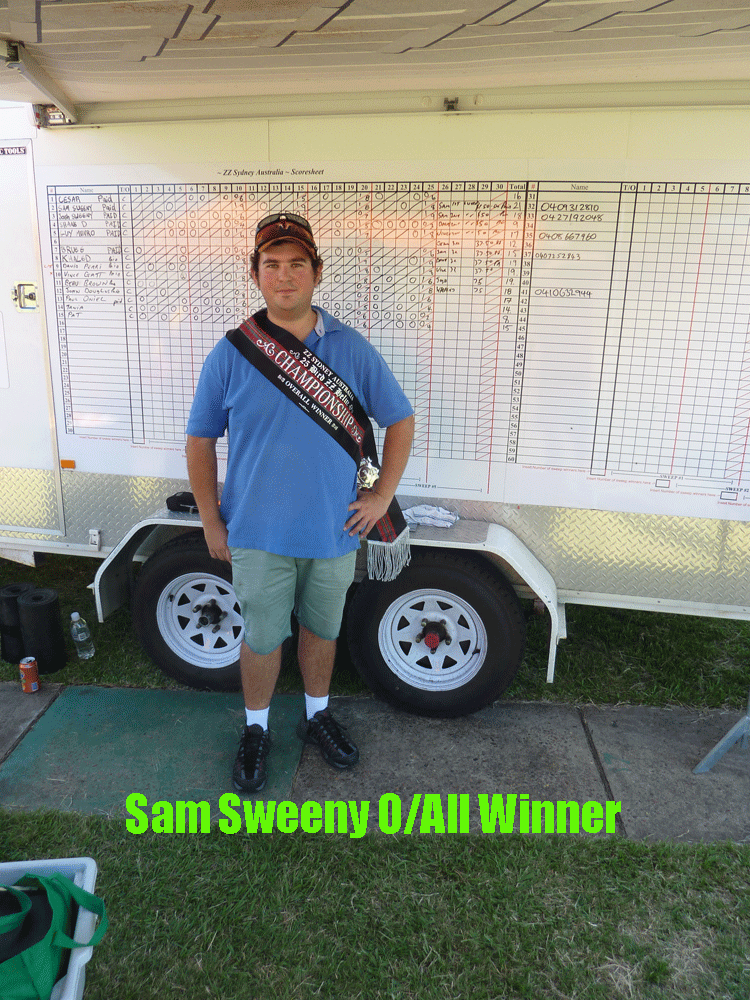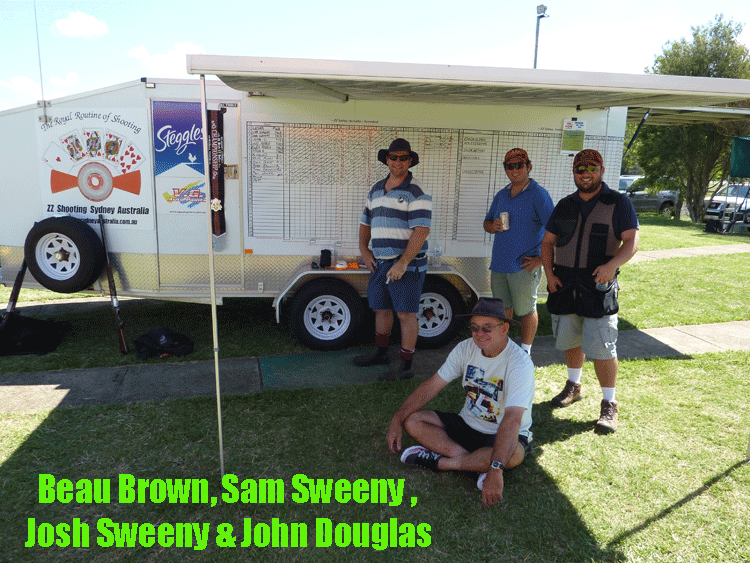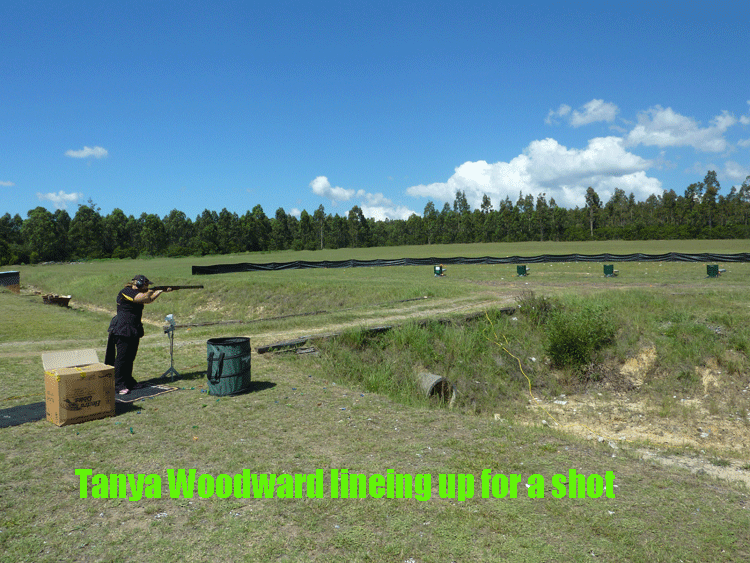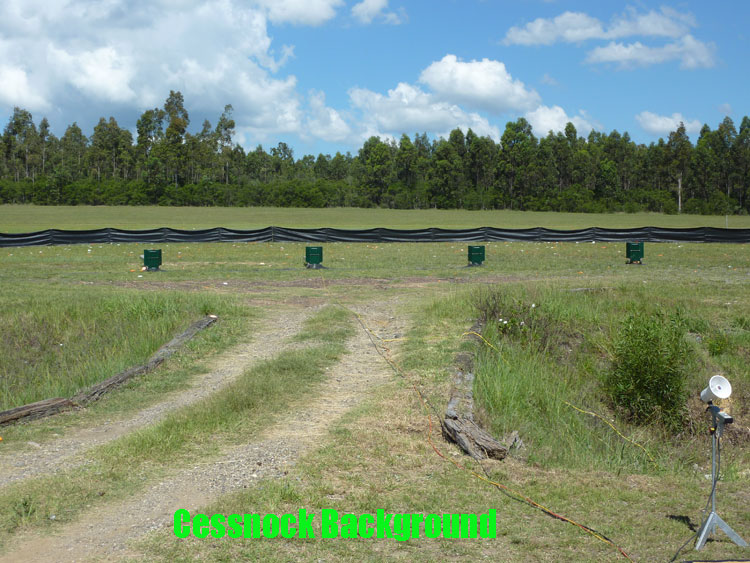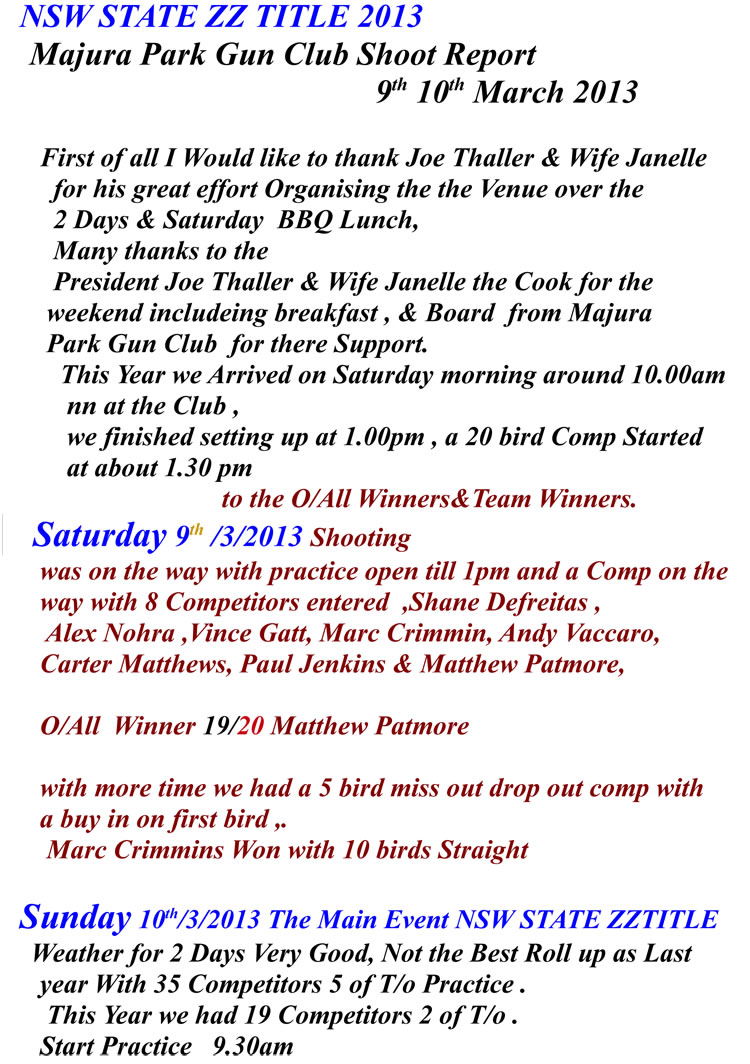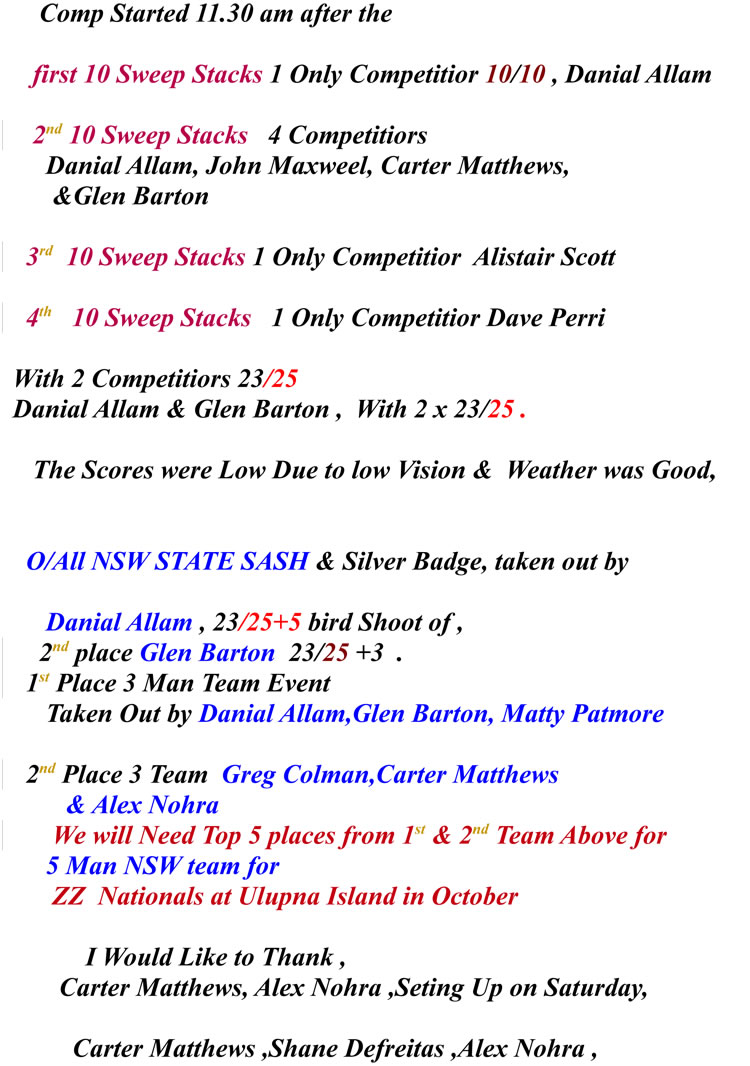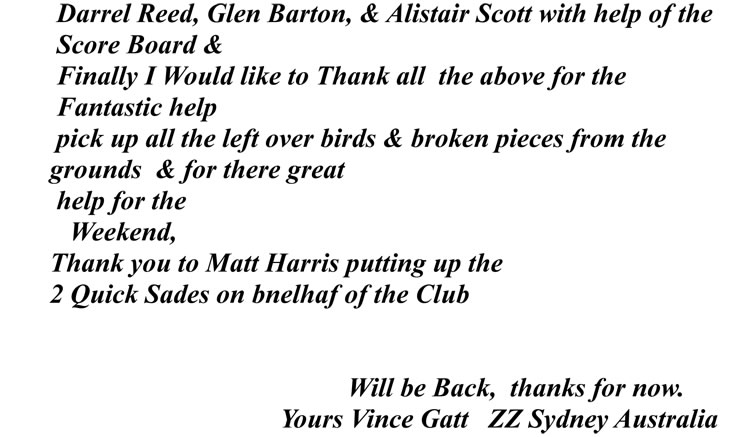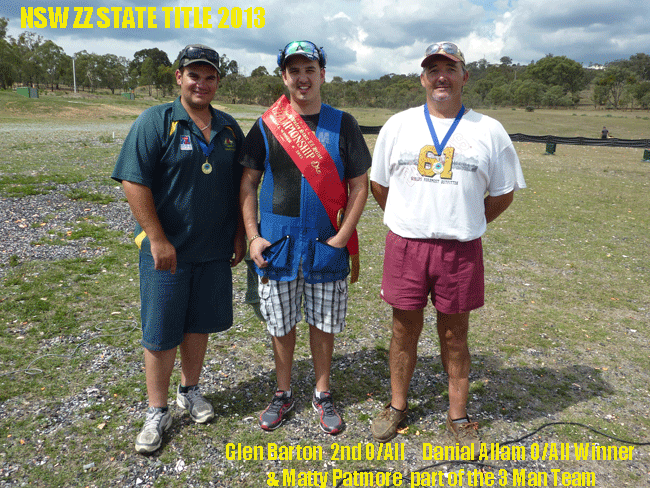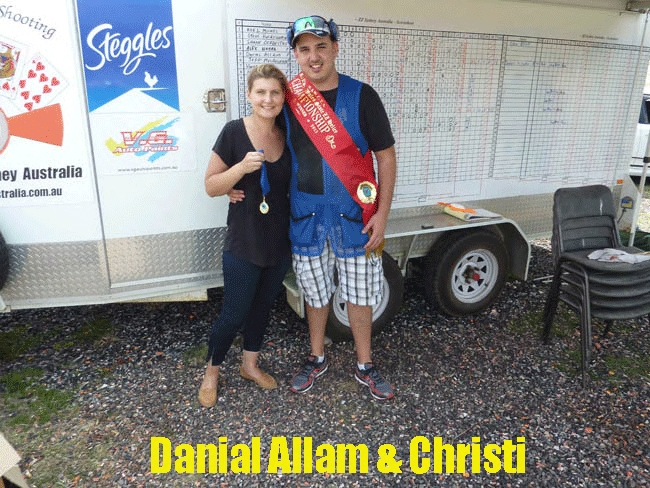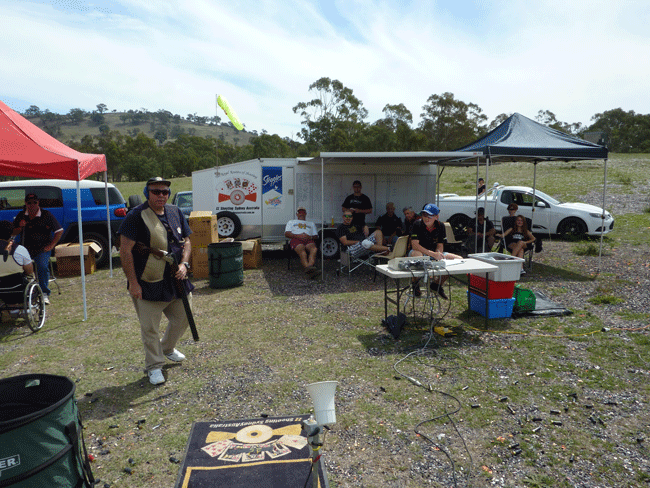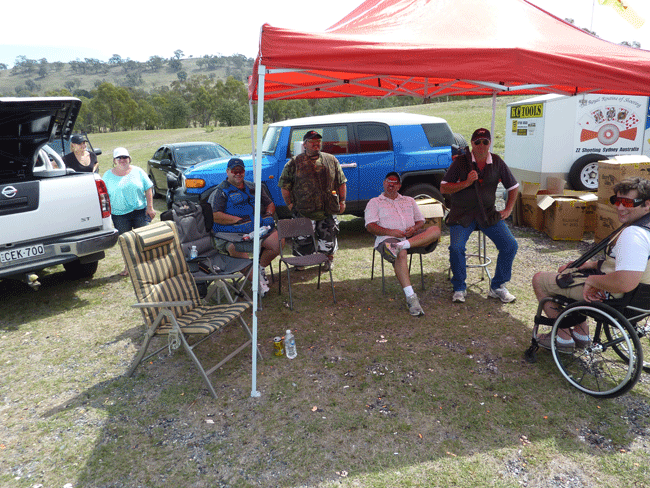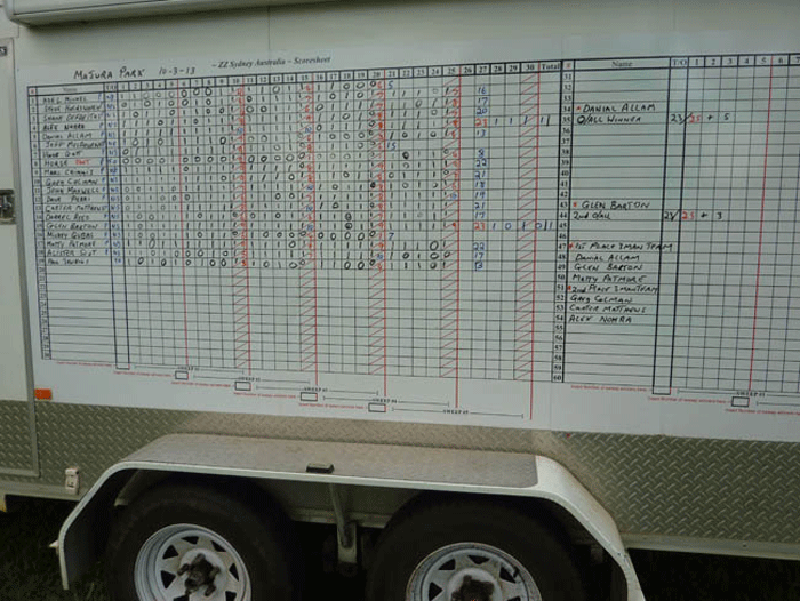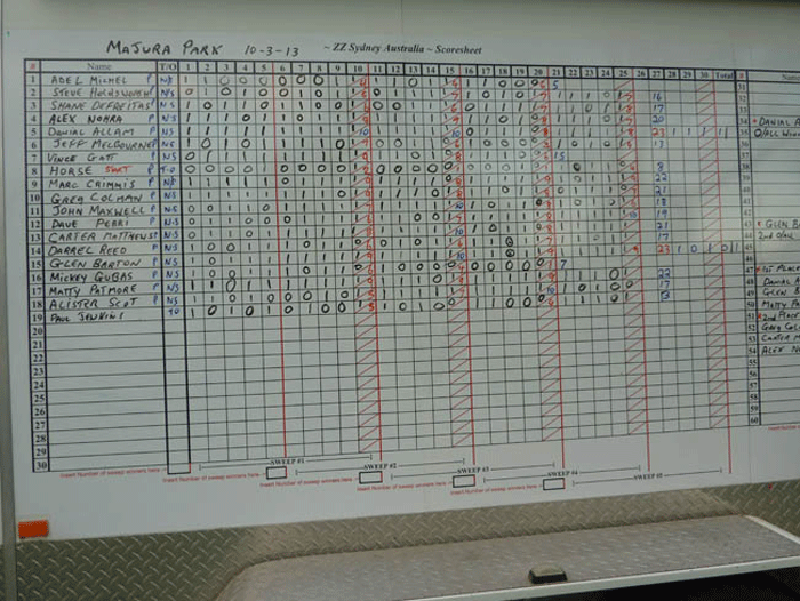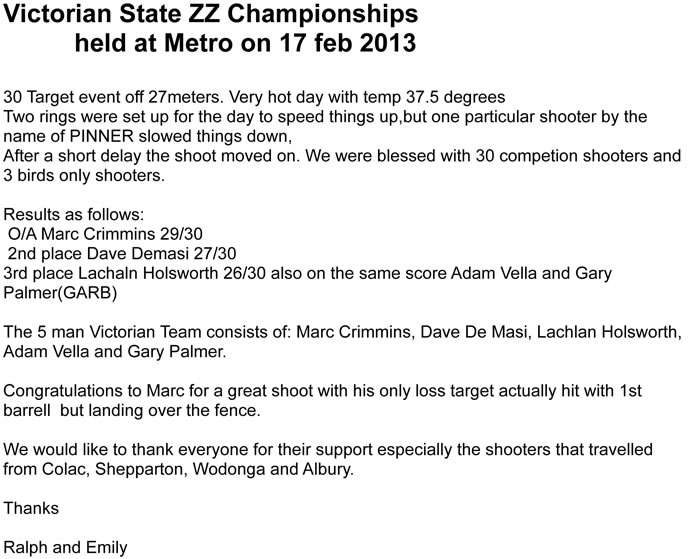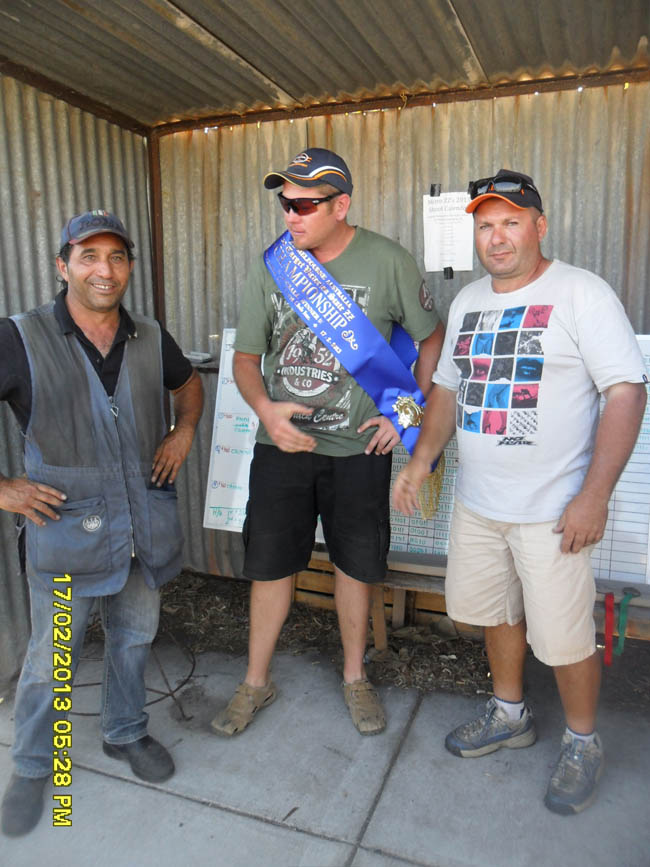 Joe,Marc & Ralph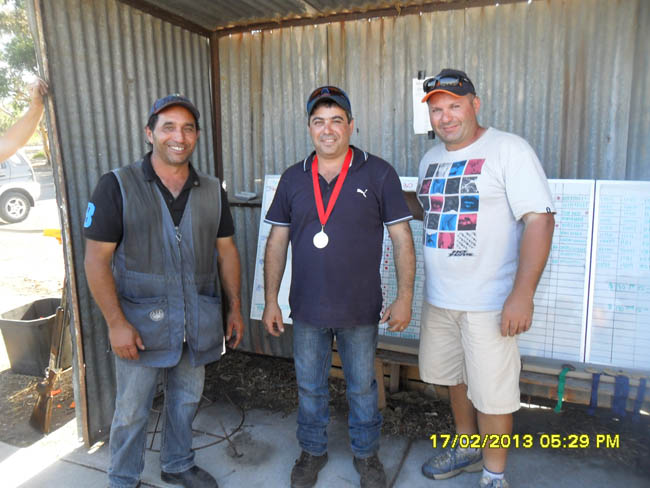 Joe, Dave & Ralph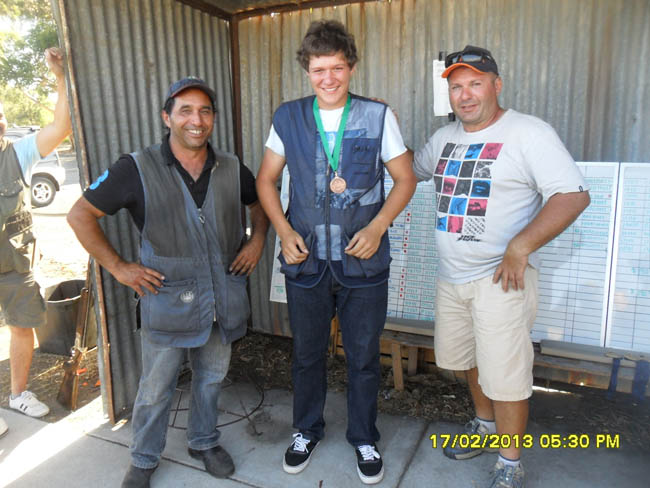 Joe, Lachlan & Ralph
Lachlan, Adam, Marc, Dave & Gary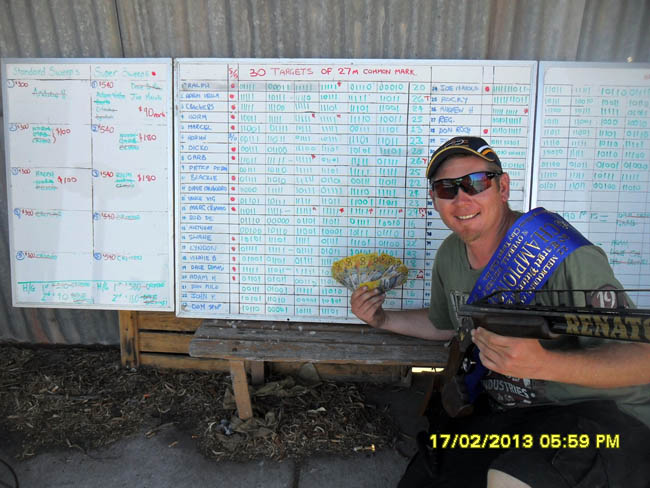 O/All Winner ,Marc Crimmins
Shepparton Gun Club 2nd & 3rd Feburary 2013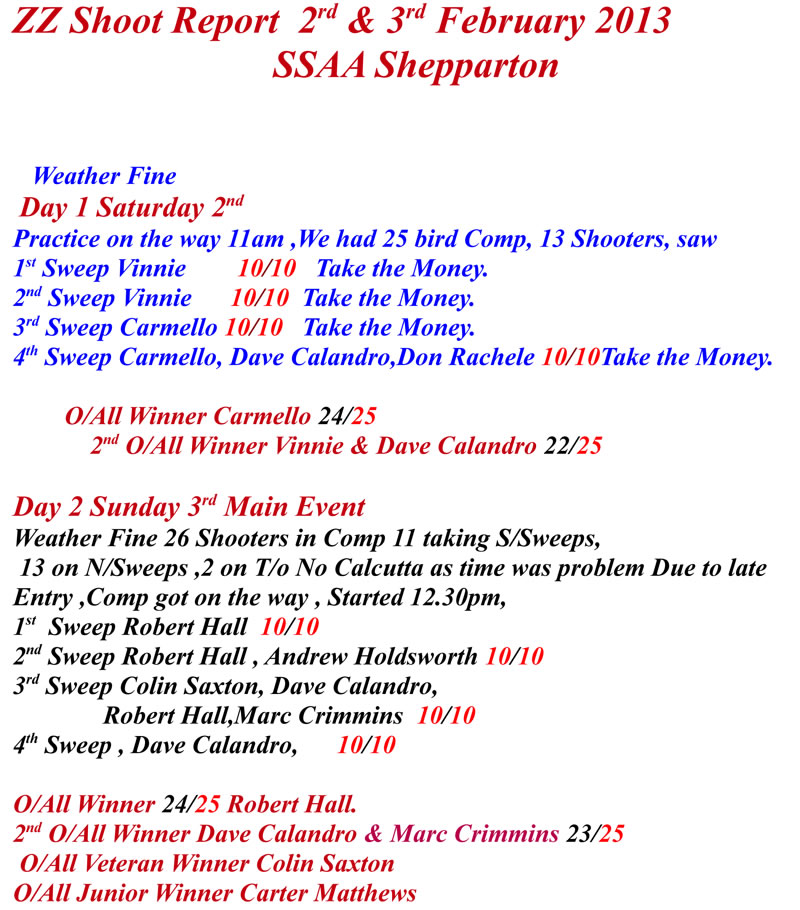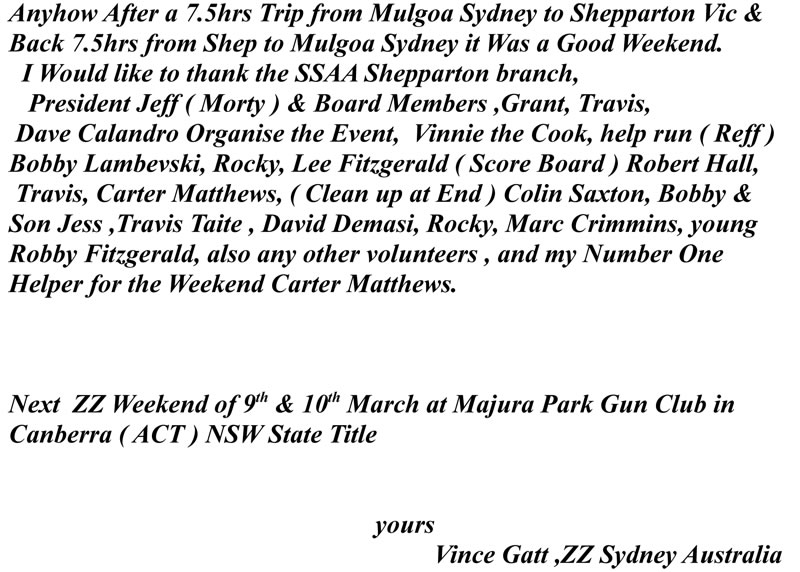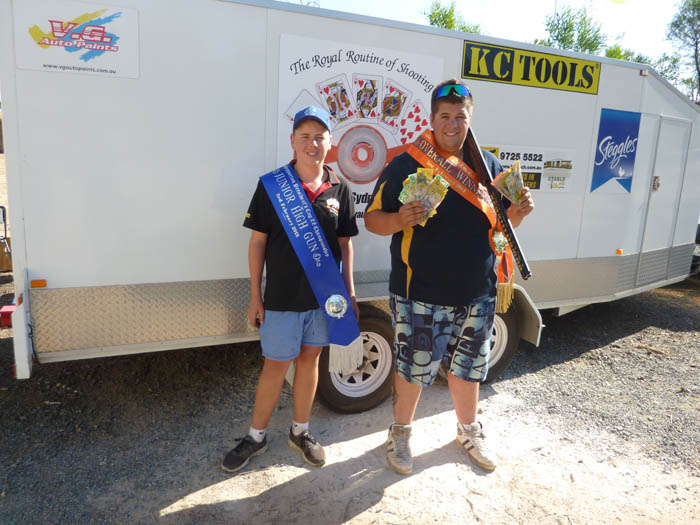 Sunday 3rd
O/All Winner ; Cash Cash Cash ; Robert Hall 24/25 2nd Dave Calandro & Marc Crimmins 23/25
Junior Winner Carter Matthews
Saturday 2nd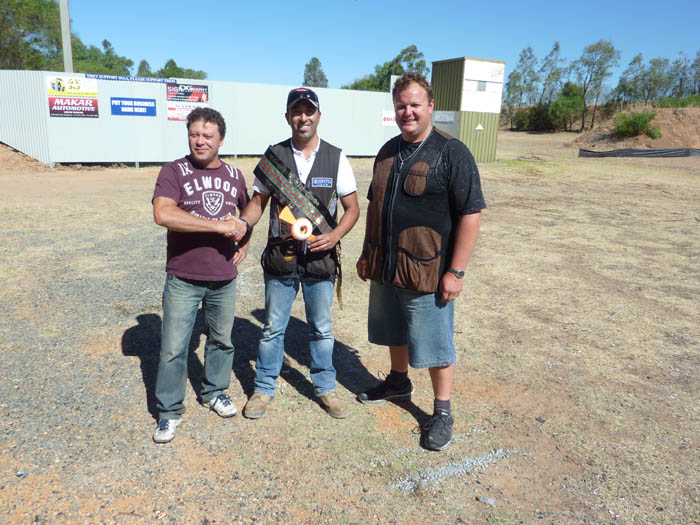 Saturday 2nd O/All Winner Carmmelo Vinni & Dave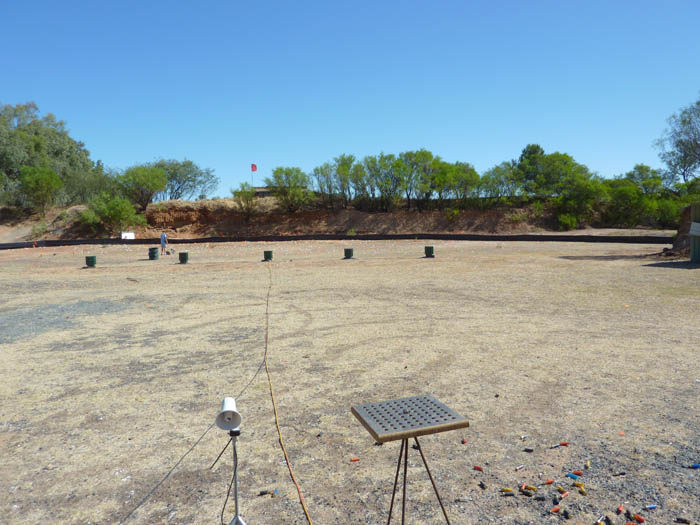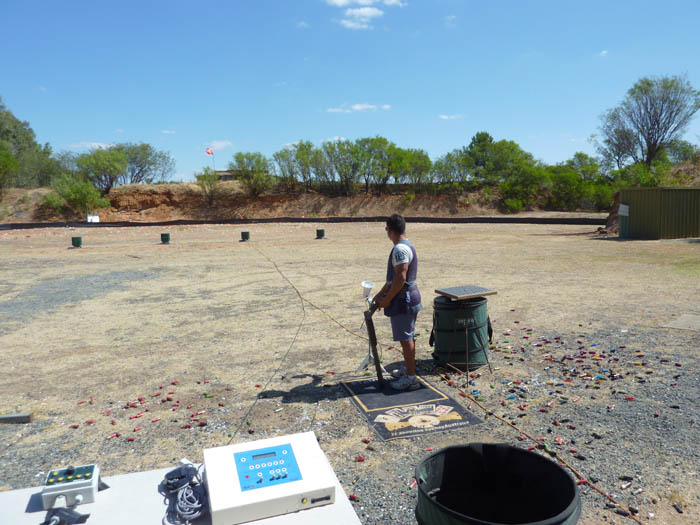 Frank Minici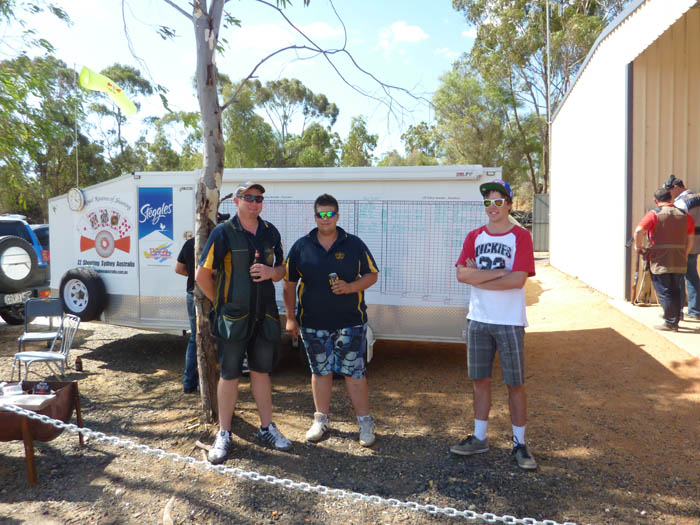 Marc Crimmins ,Robert Hall & Travis Tait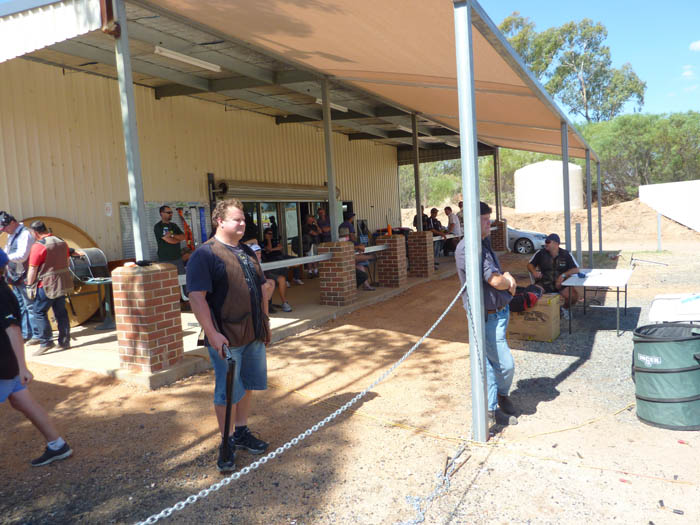 Dave Calandro , Andrew Holdsworth leaning on pole.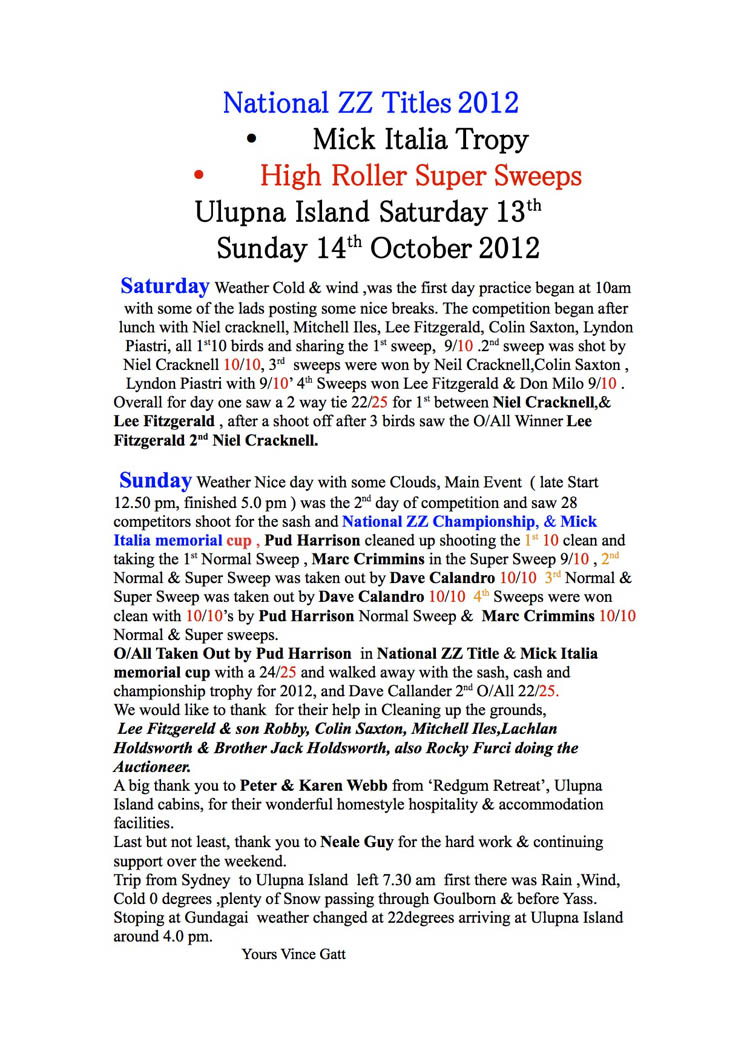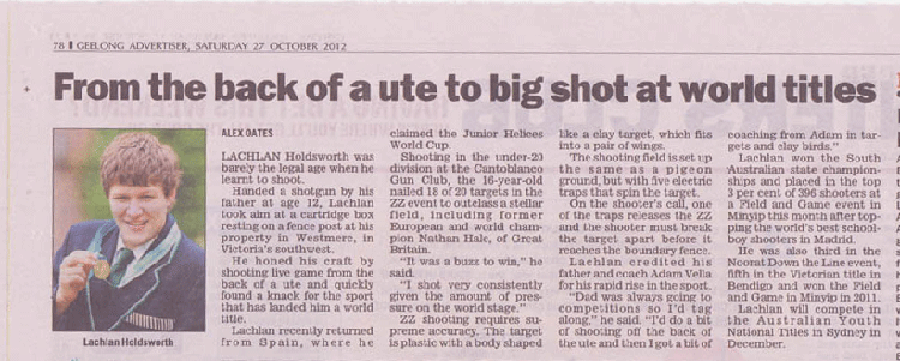 National ZZ Titles Ulupna island
13th & 14th October 2012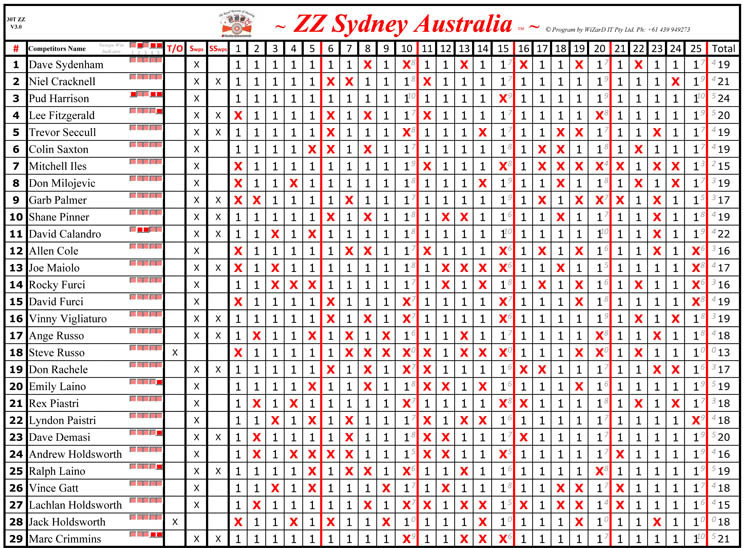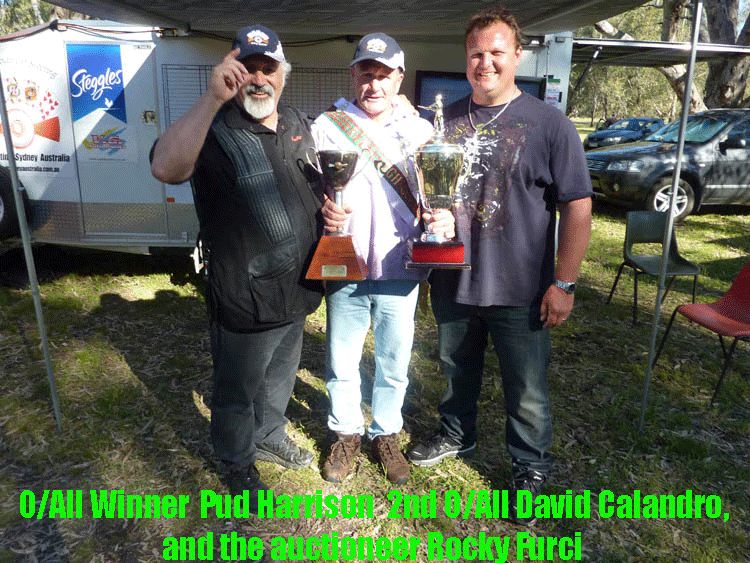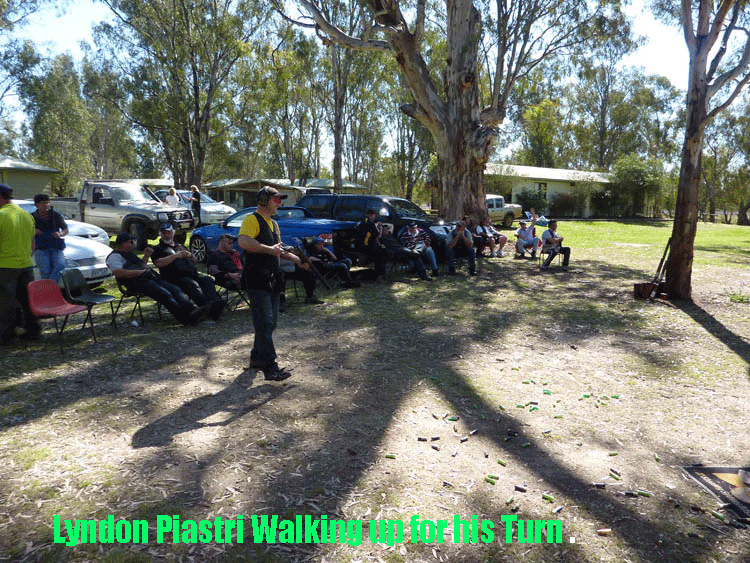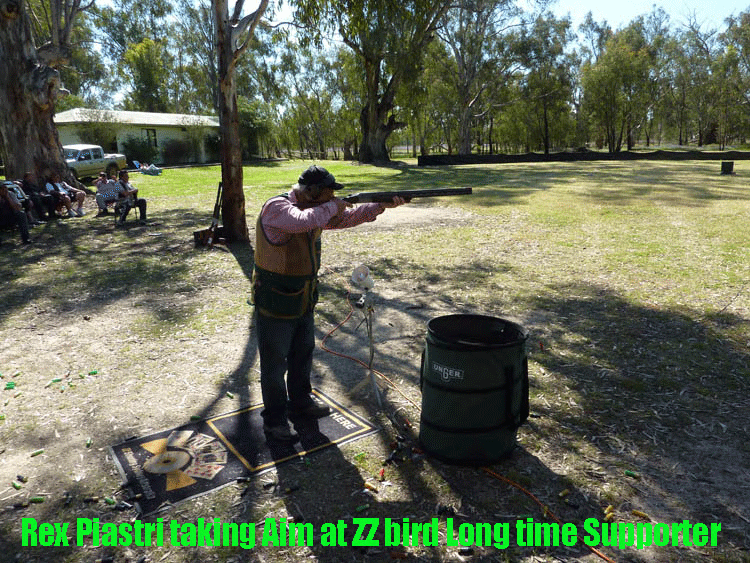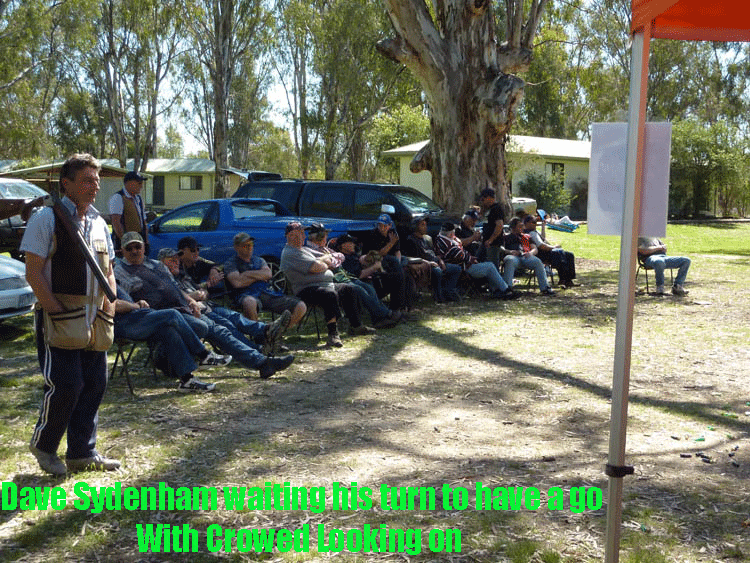 Annual Casella Wine Griffith ZZ Shoot
31st August 2012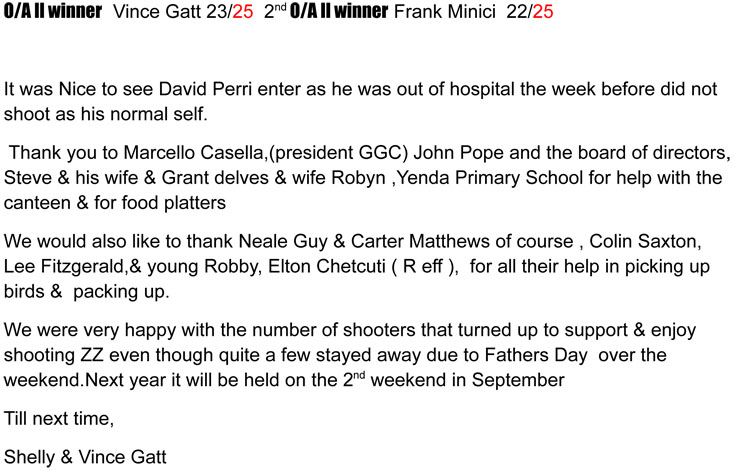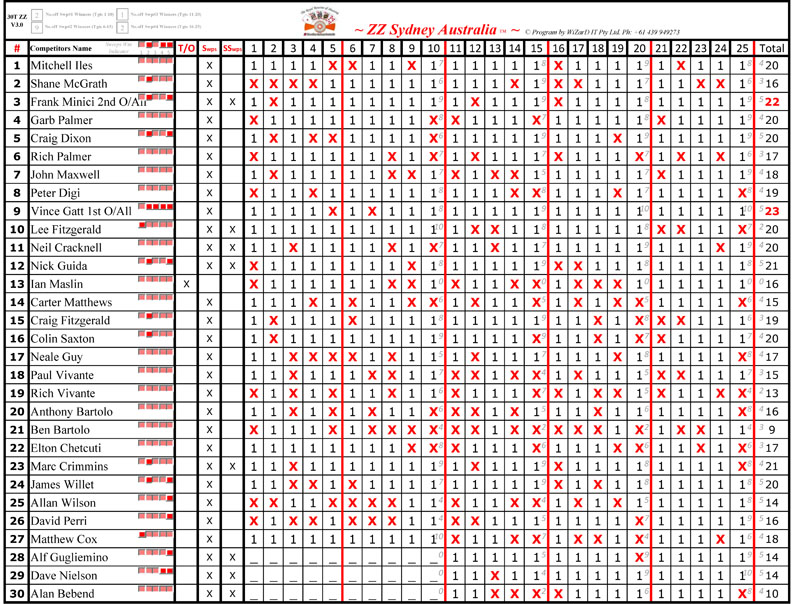 Shepparton Branch Field & Game Australia
Dhurringile,Victoria 13th & 14th July 2012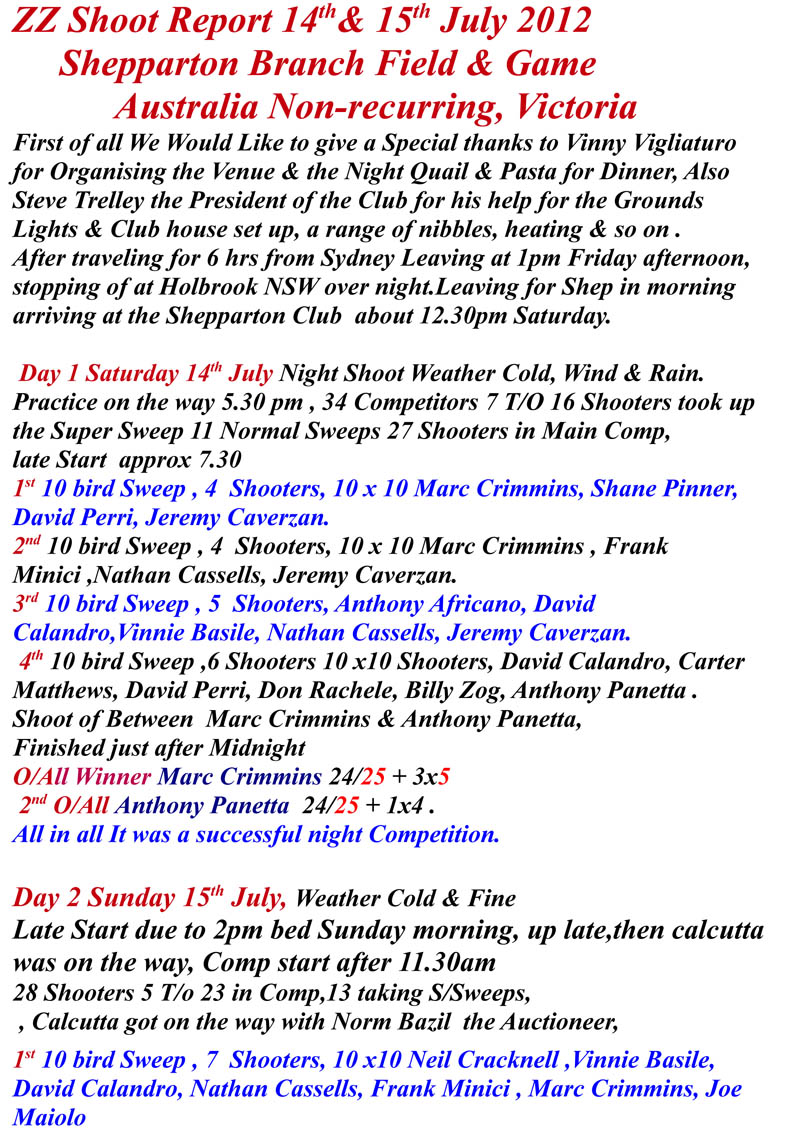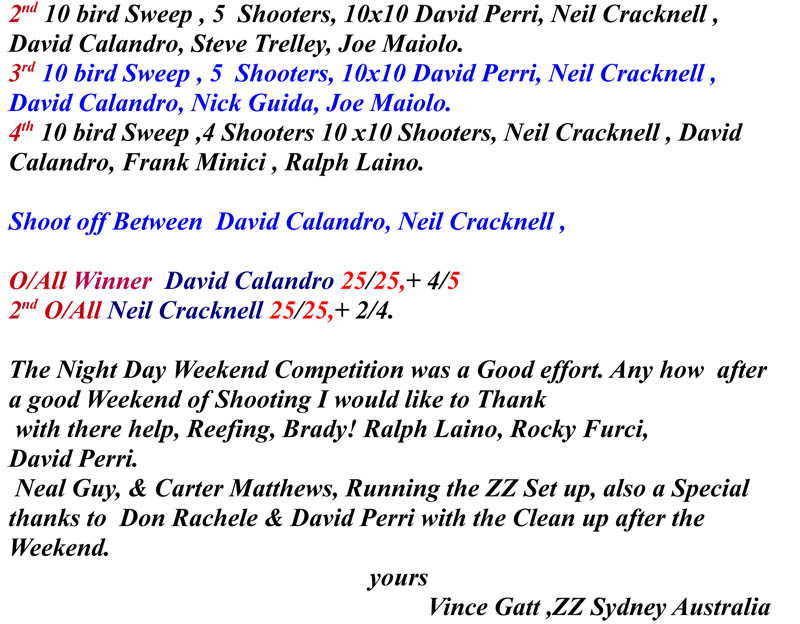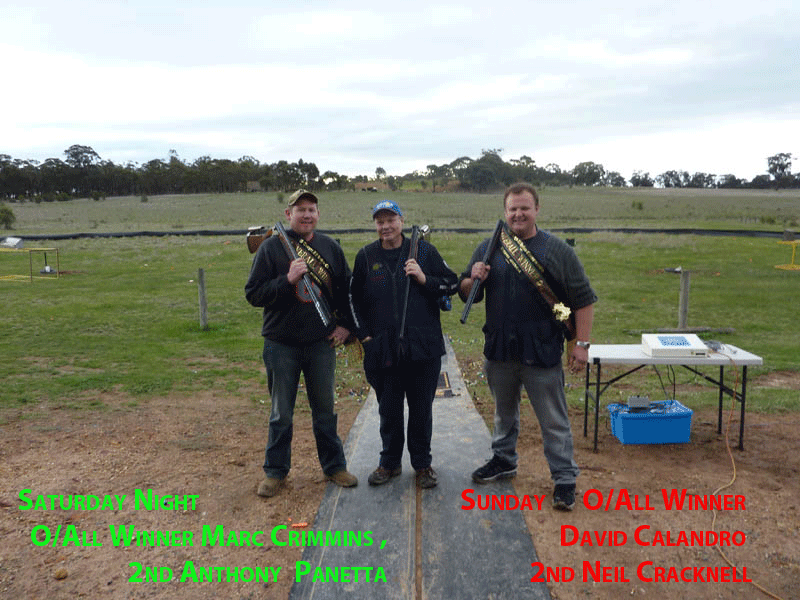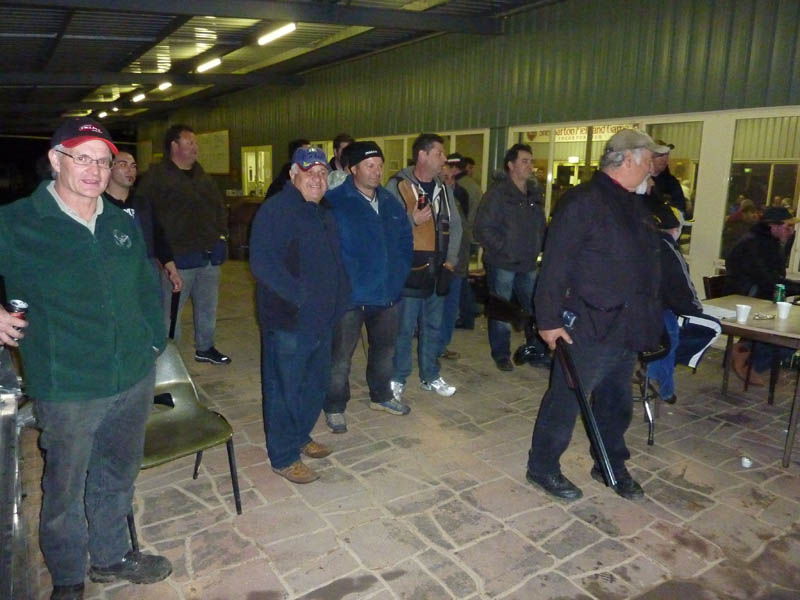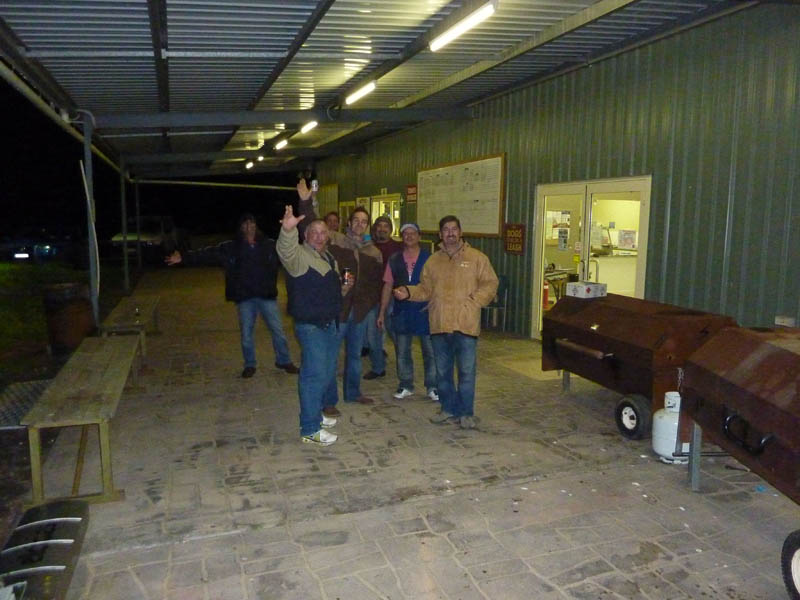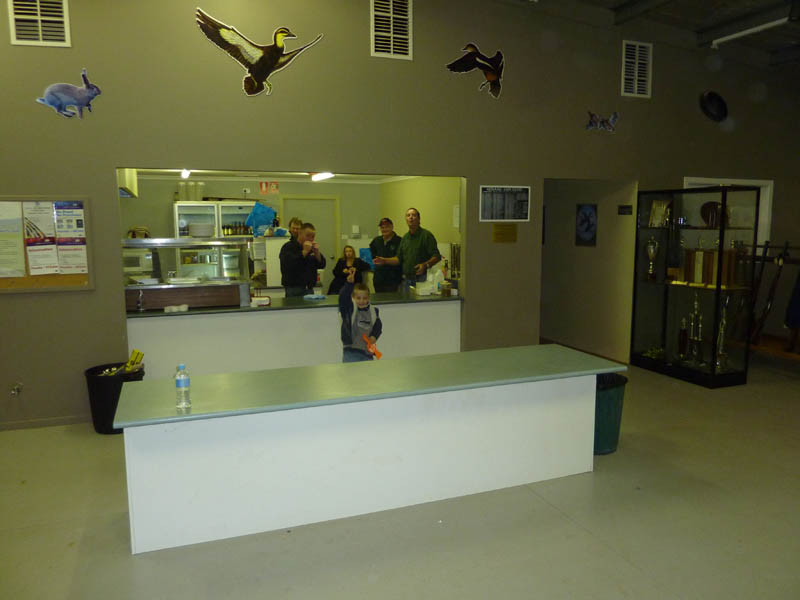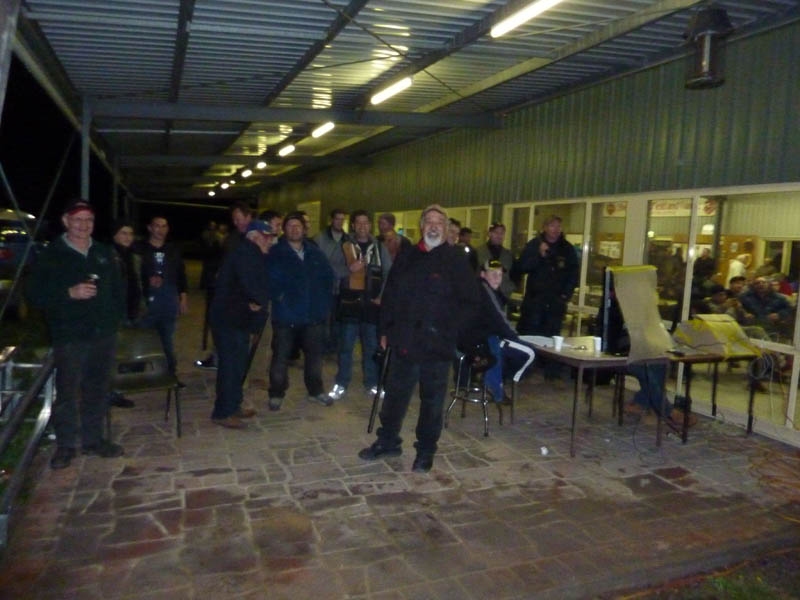 Saturday Night Competition Shepparton
S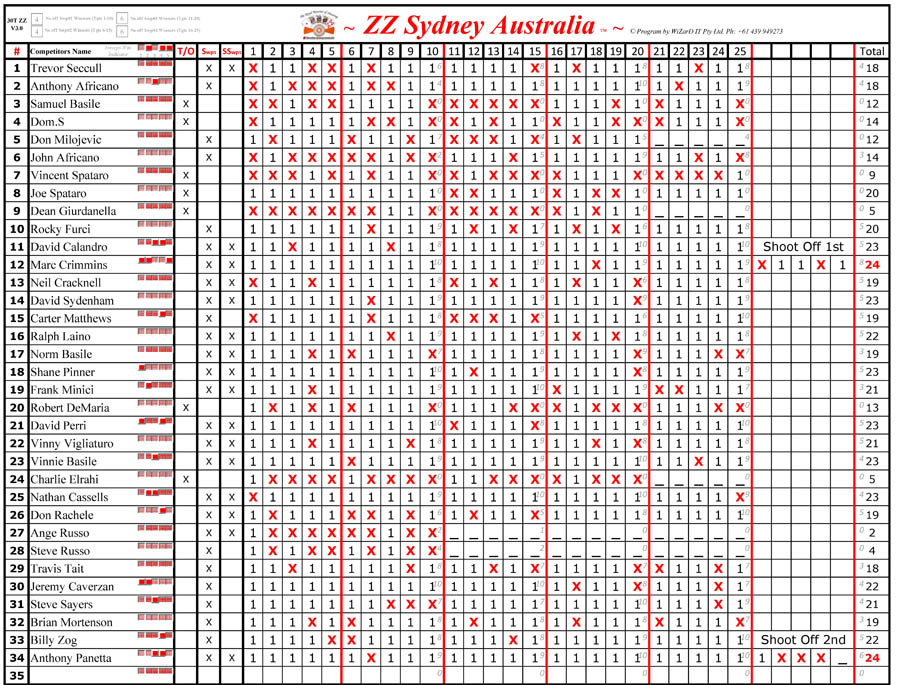 Sunday Competition Shepparton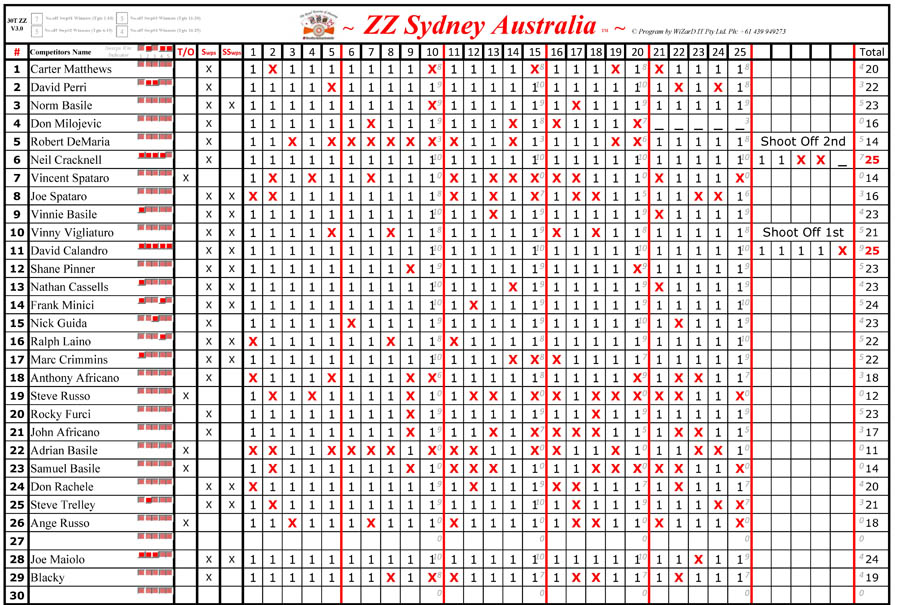 ULUPNA ISLAND 5th & 6th May 2012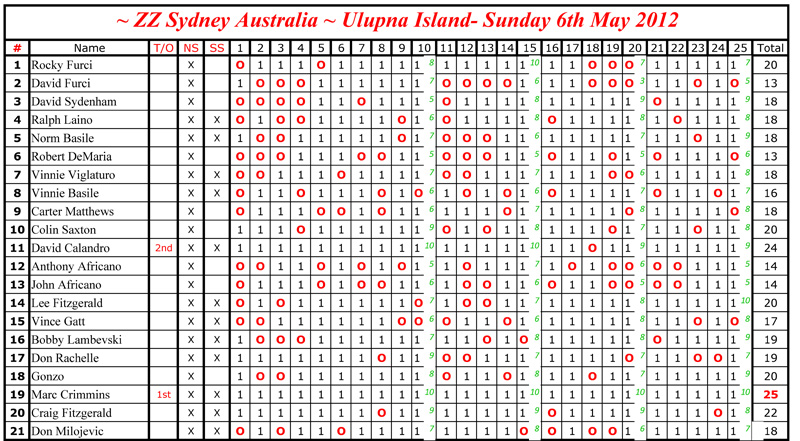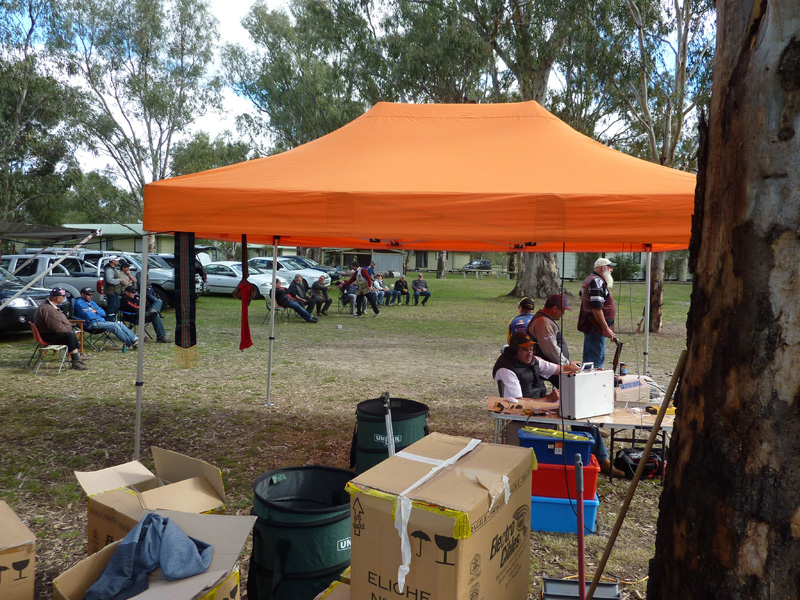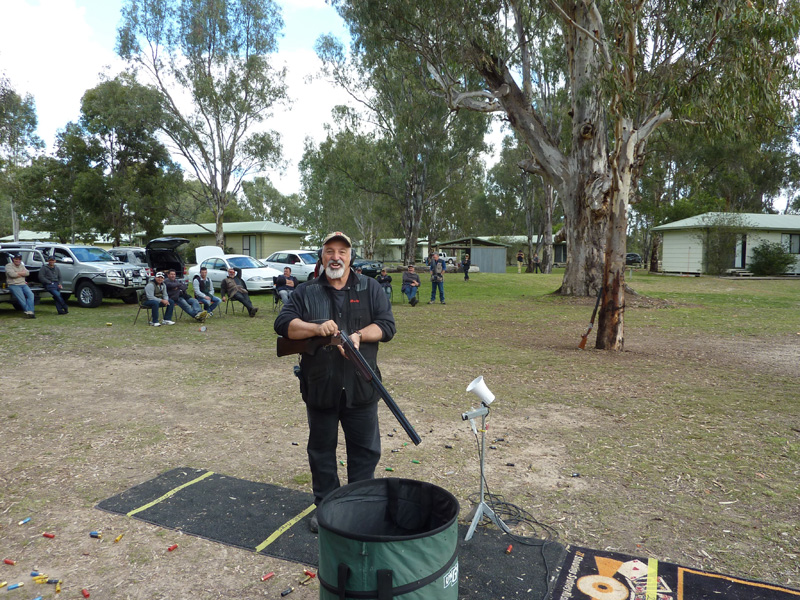 Rocky the Legend & the Star of ZZ in Victoria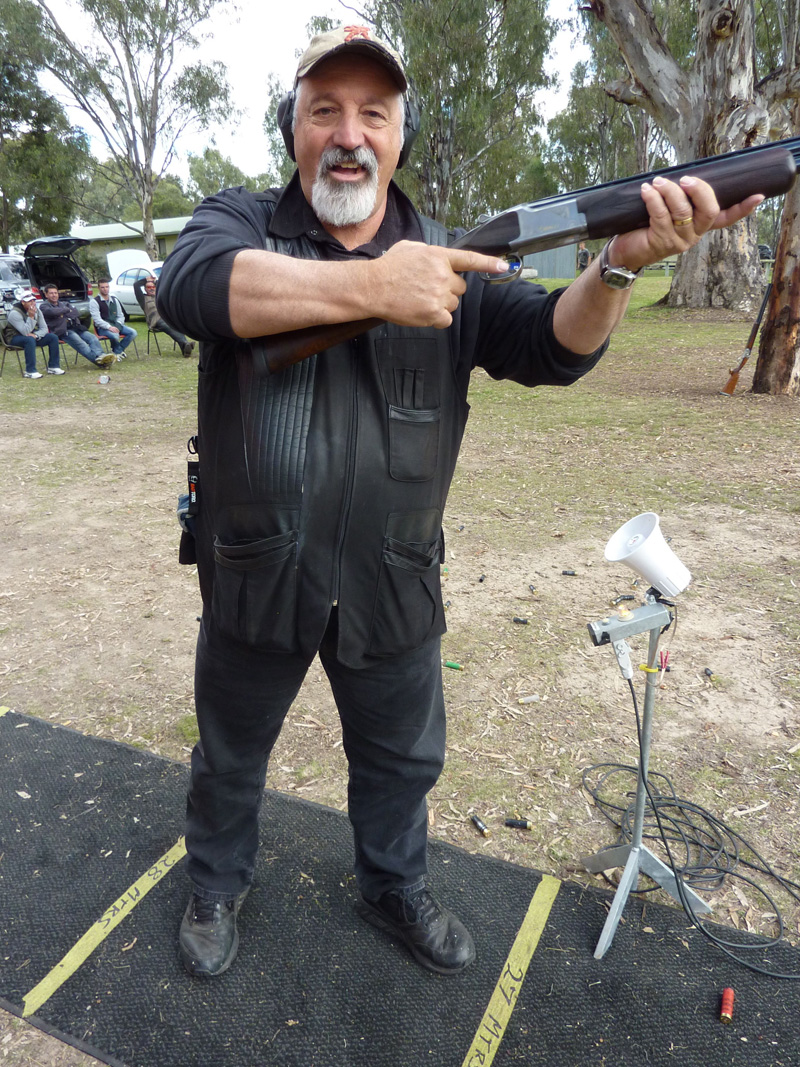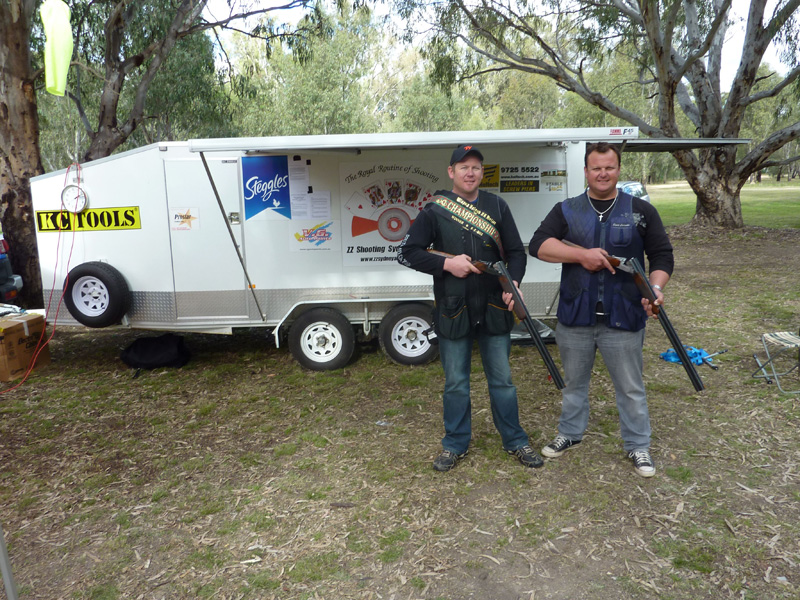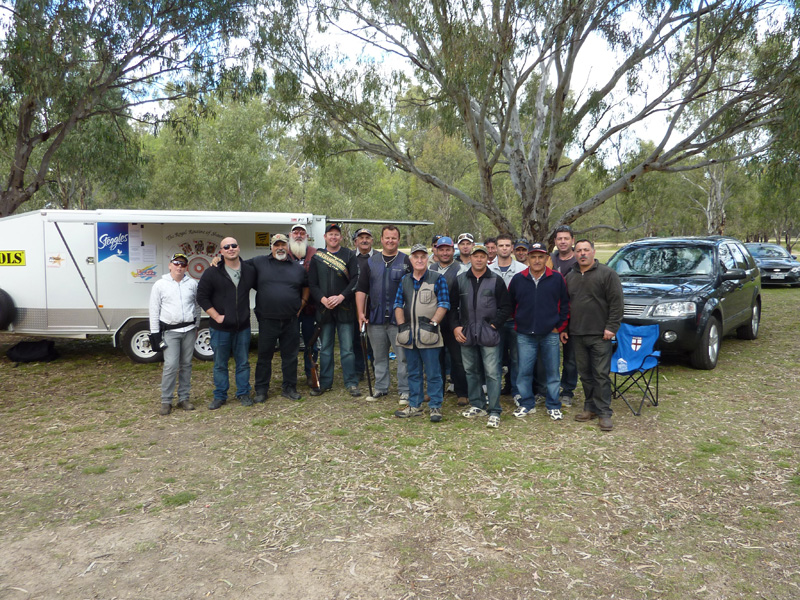 NEW SOUTH WALES STATE ZZ TITLE
MAJURA PARK GUN CLUB 29/4/2012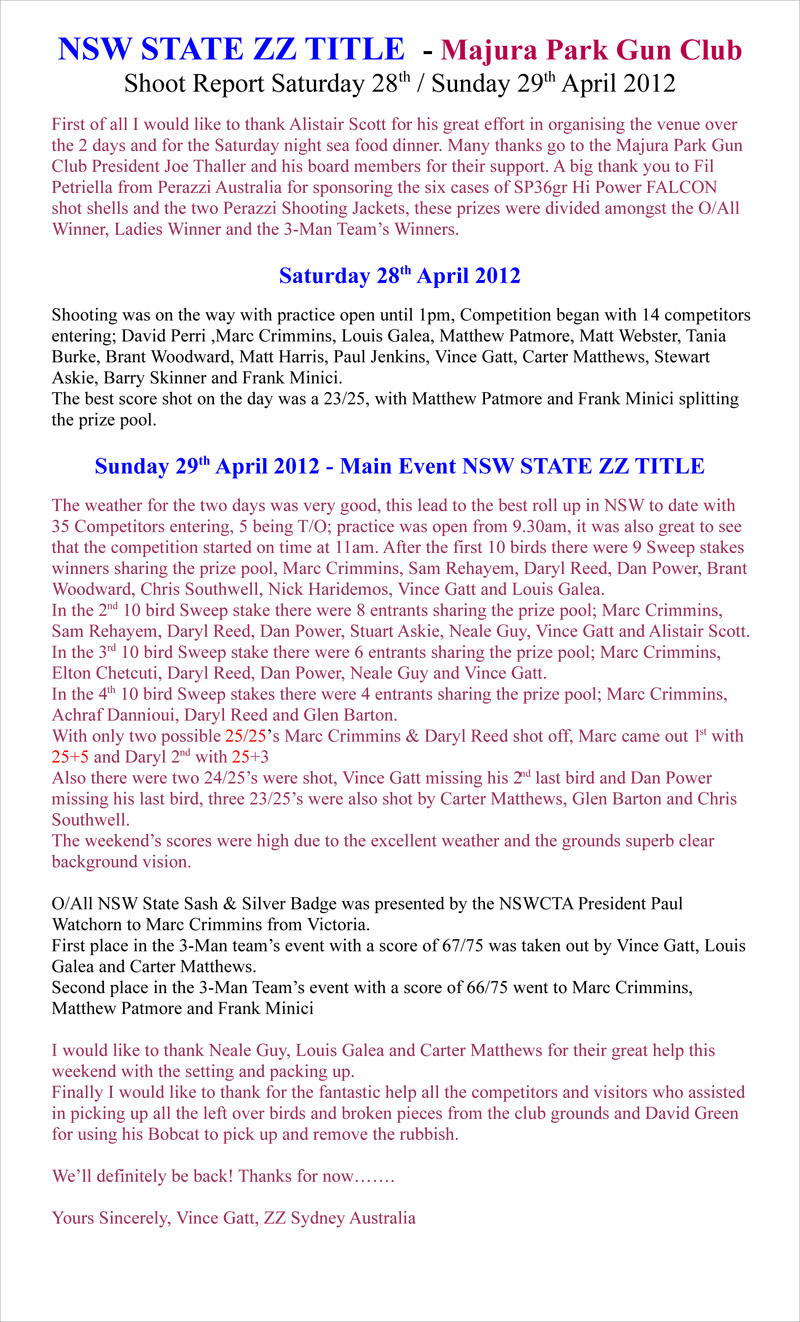 Marc Crimmins O/All Winner NSW STATE ZZ TITLE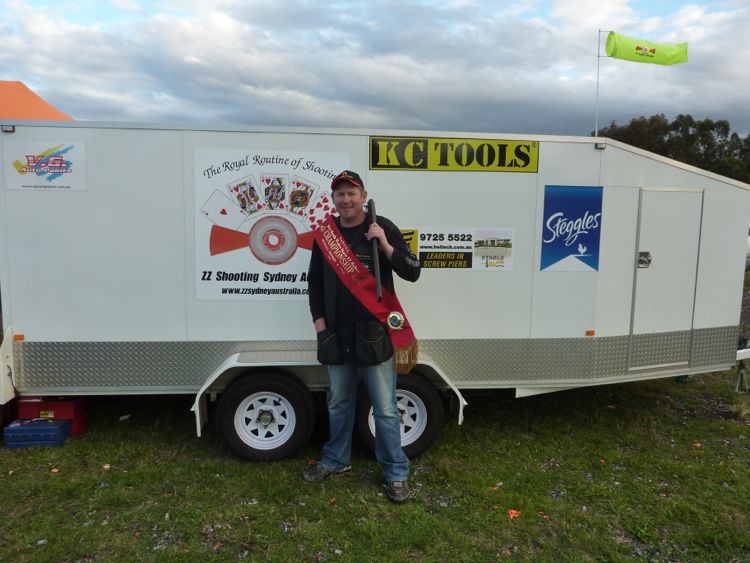 3 Man Team Winners NSW STATE ZZ TITLE
Carter Matthews, Vince Gatt, Louis Galea .
Paul Watchorn NSWCTA President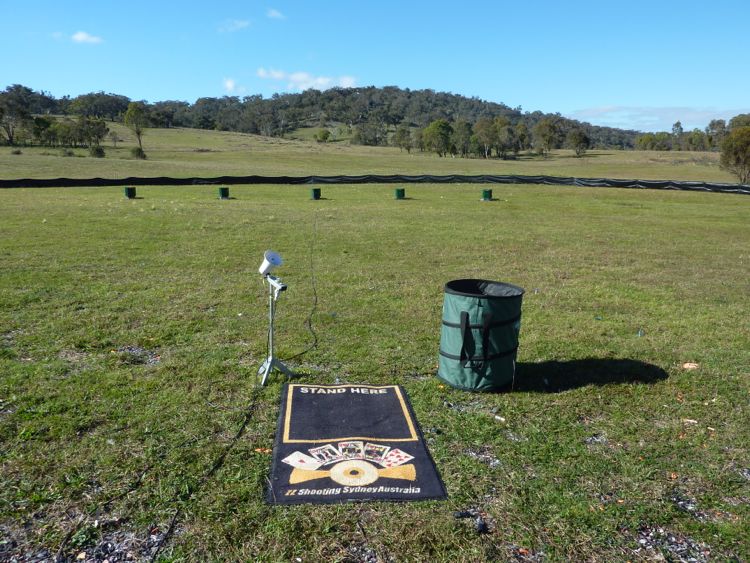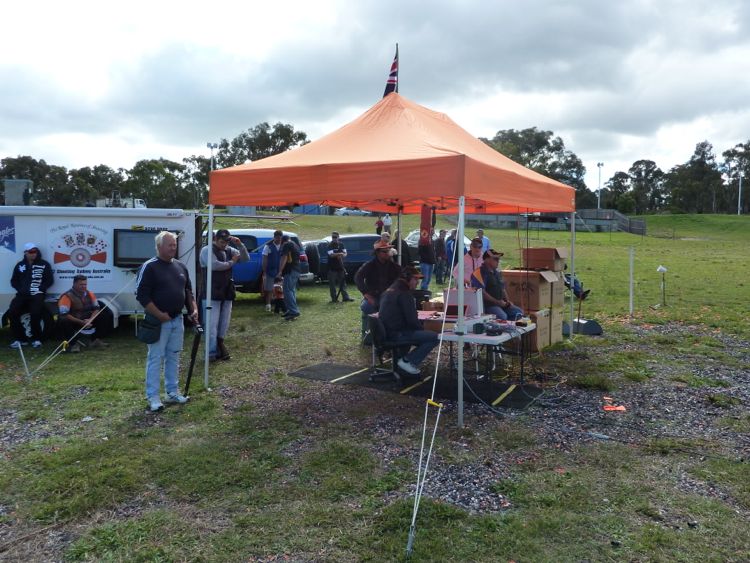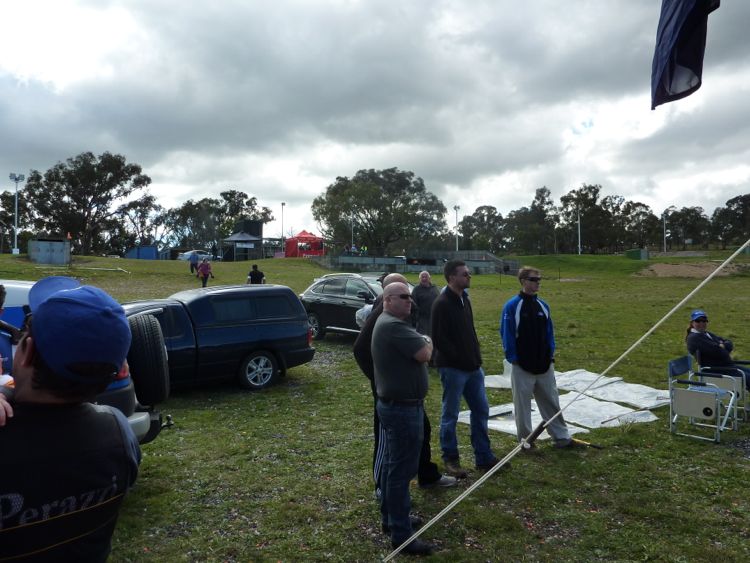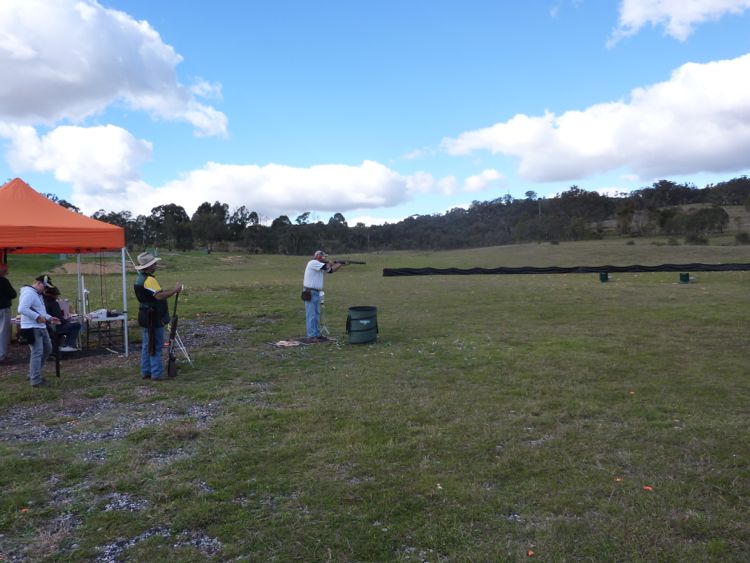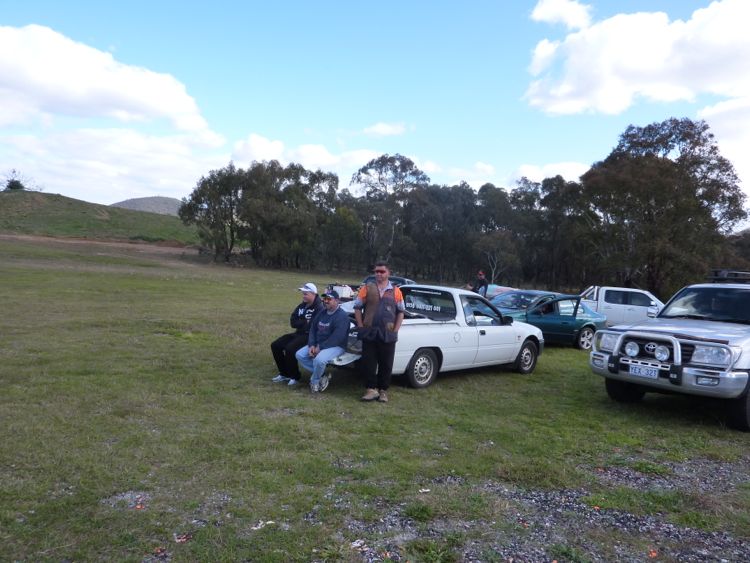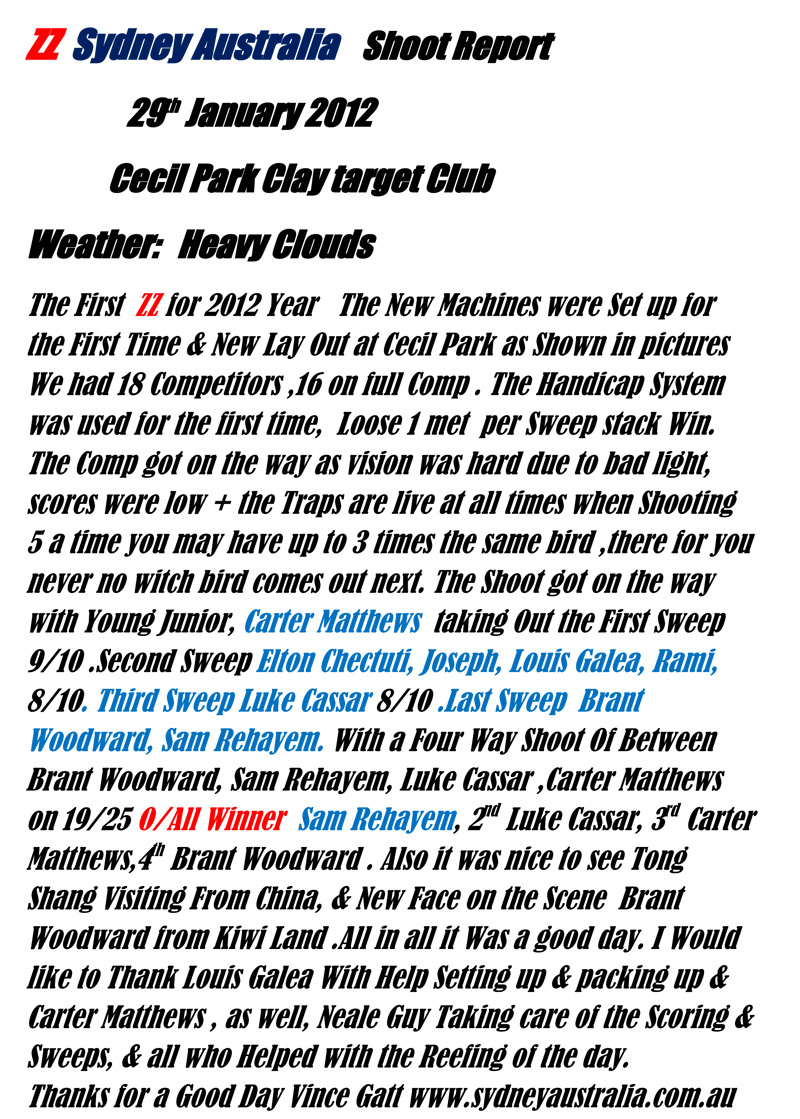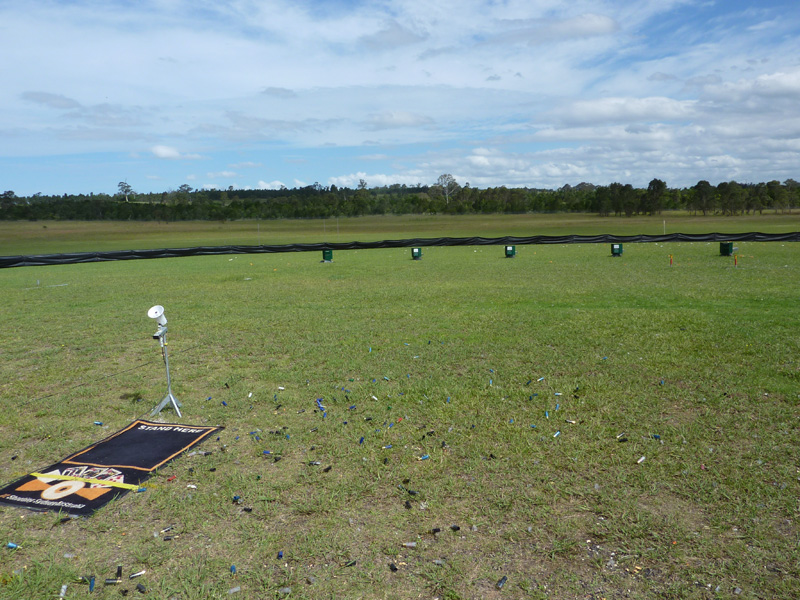 ZZZ National Titles Bendigo 10 & 11/12/2011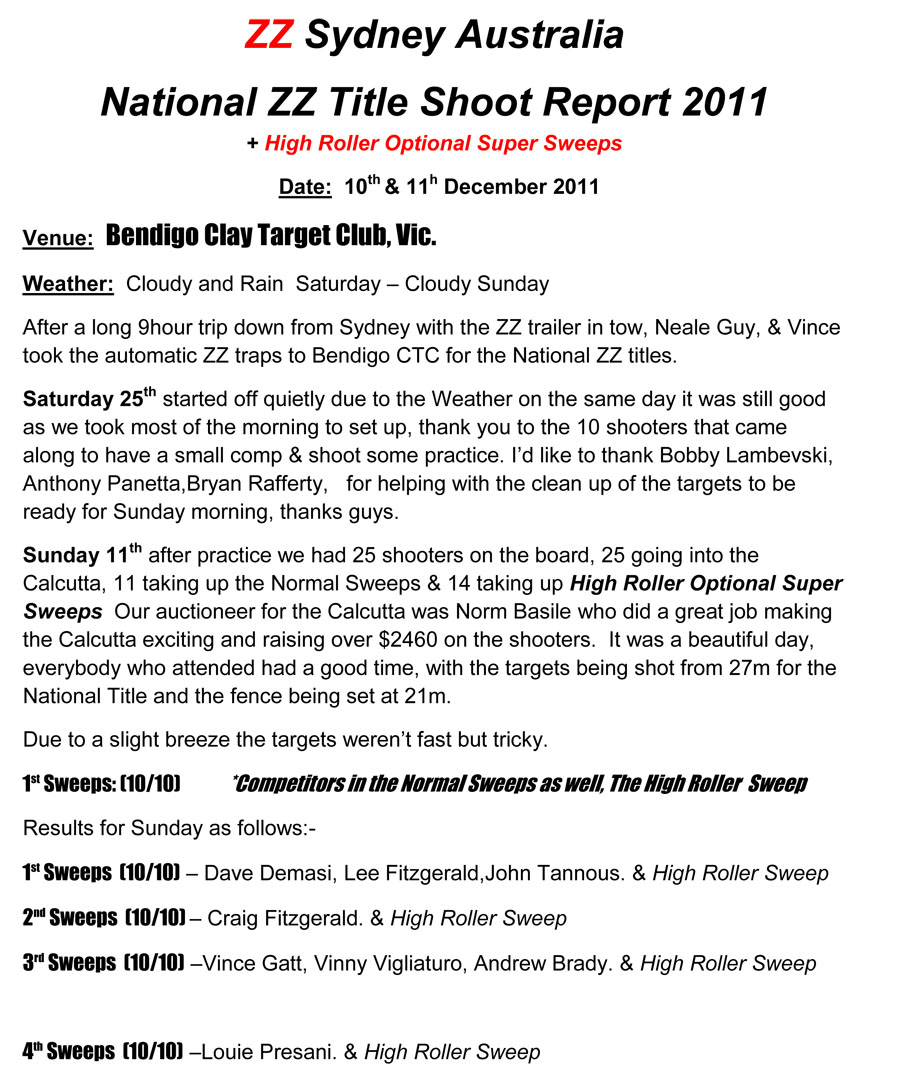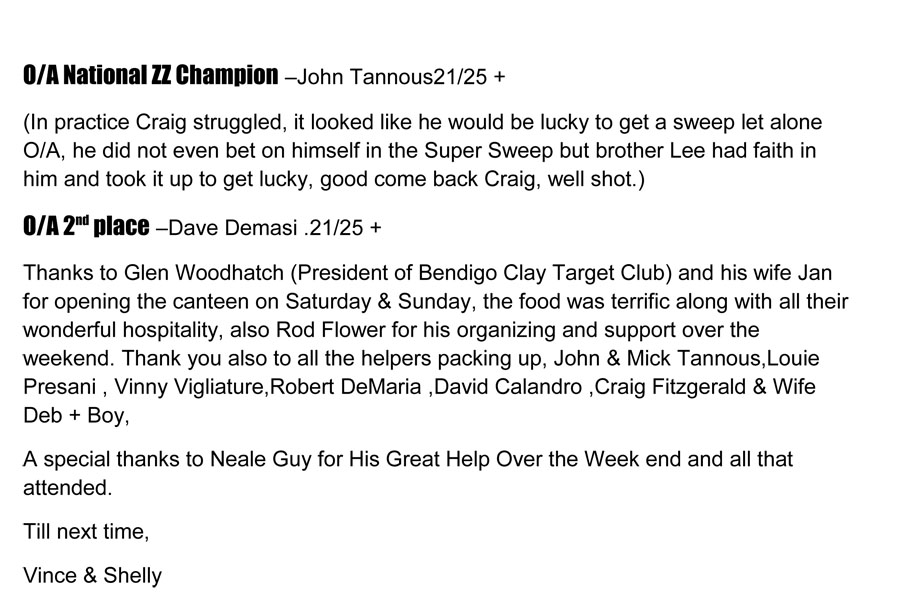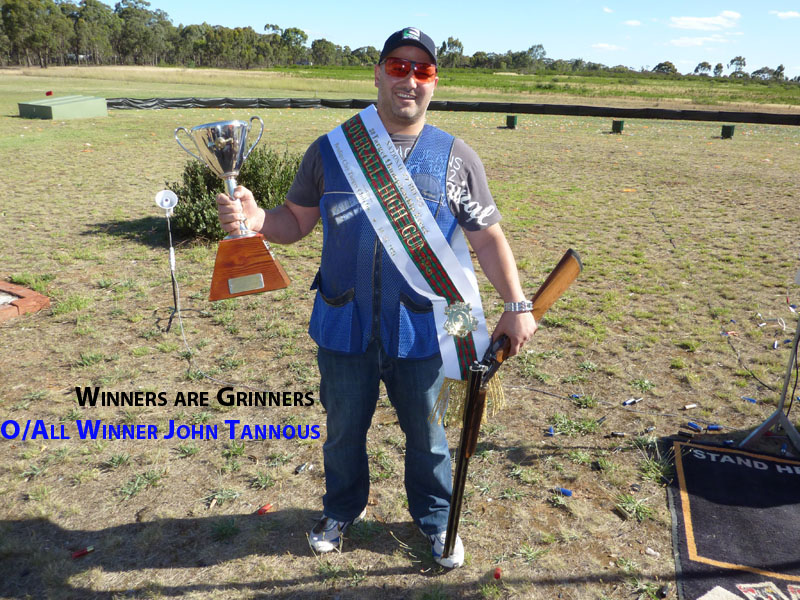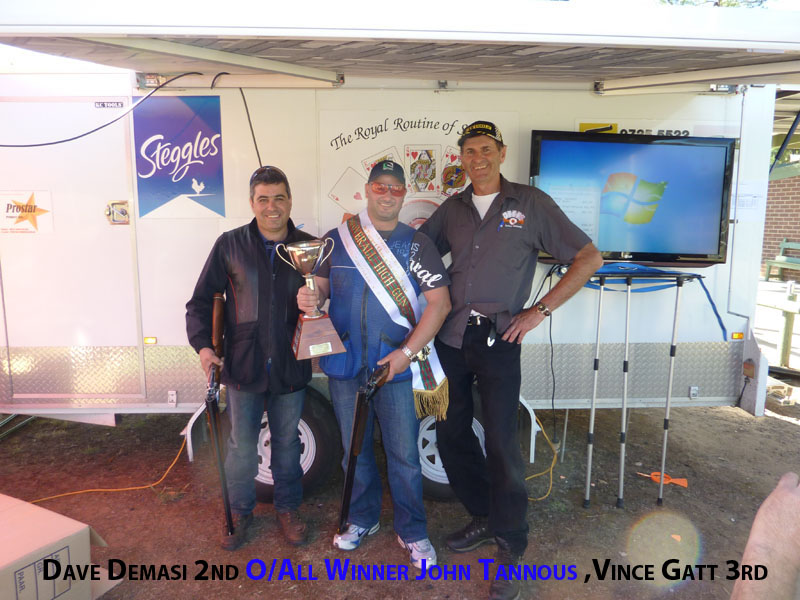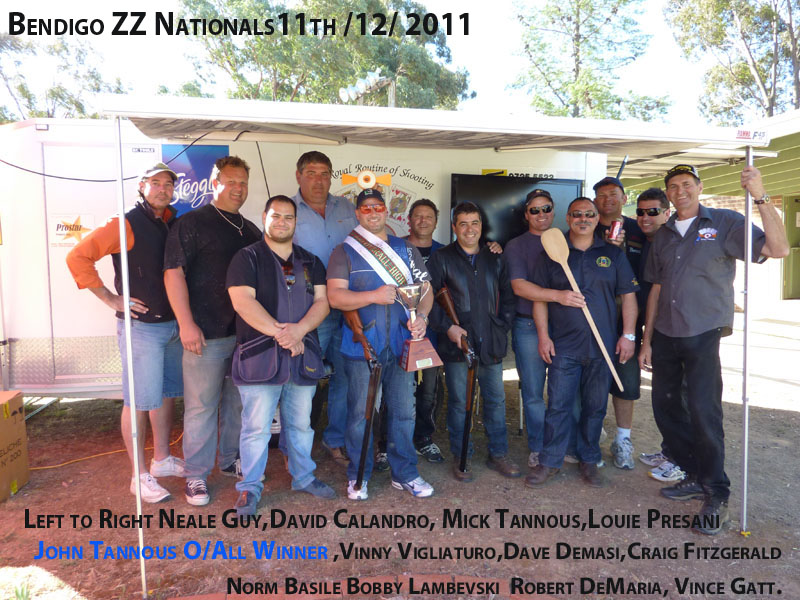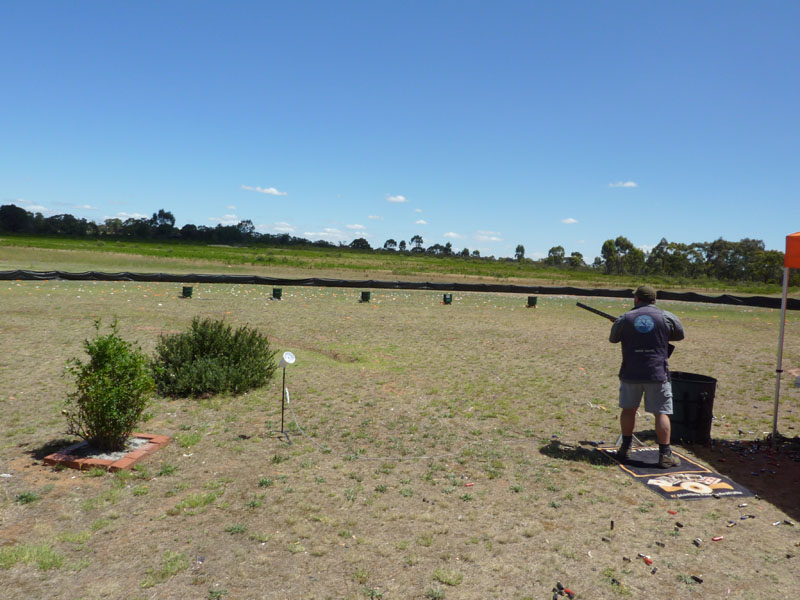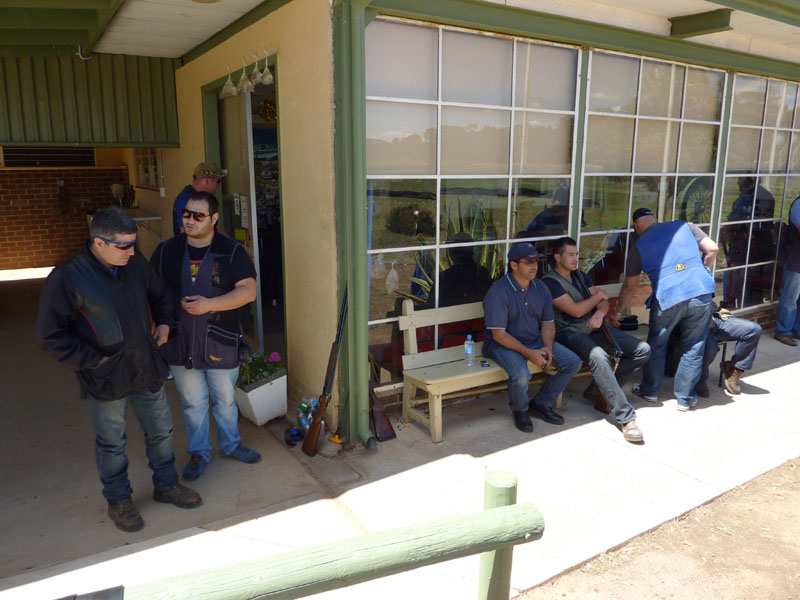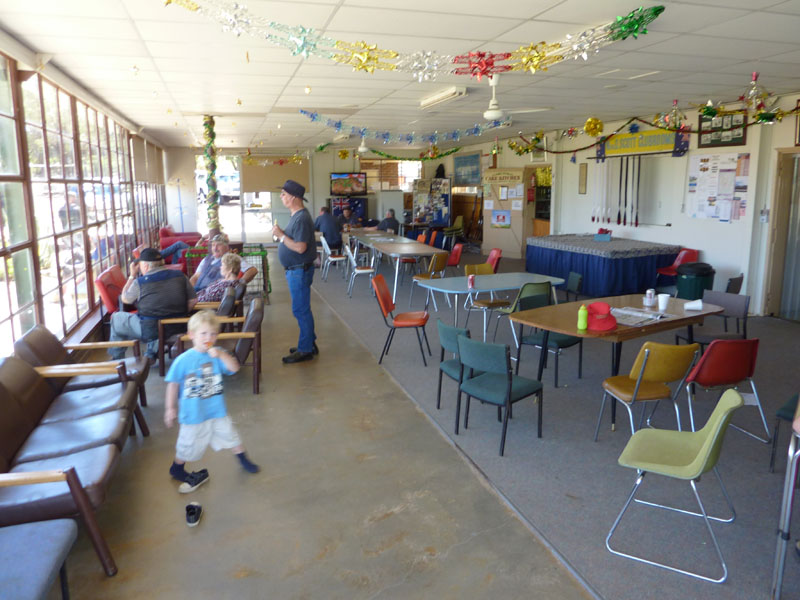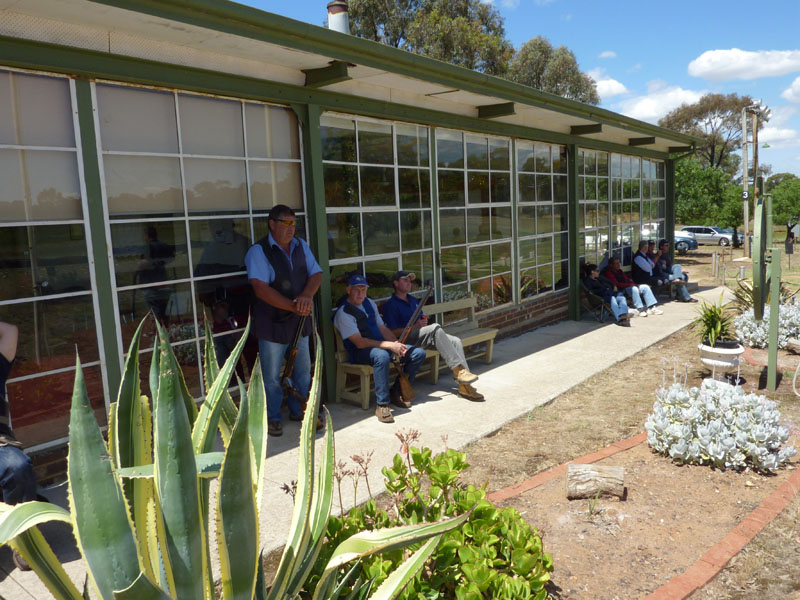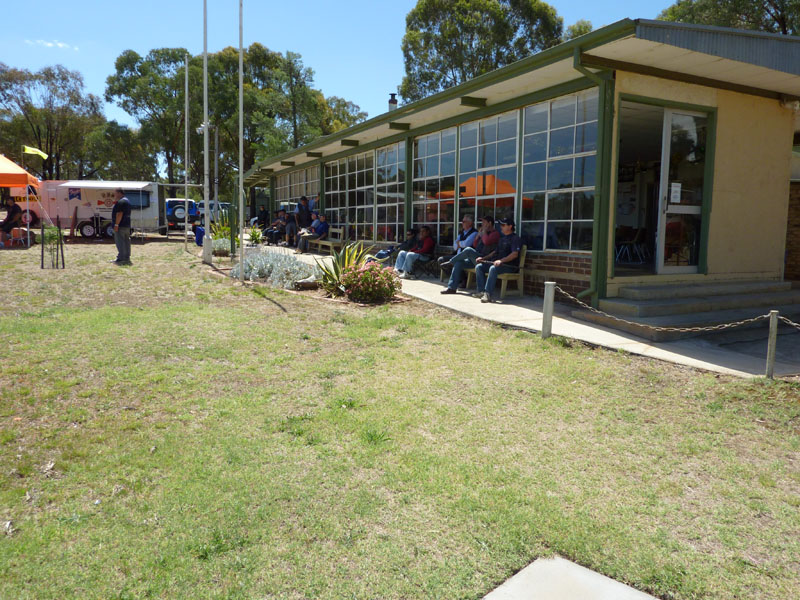 Sunday 11/12/2011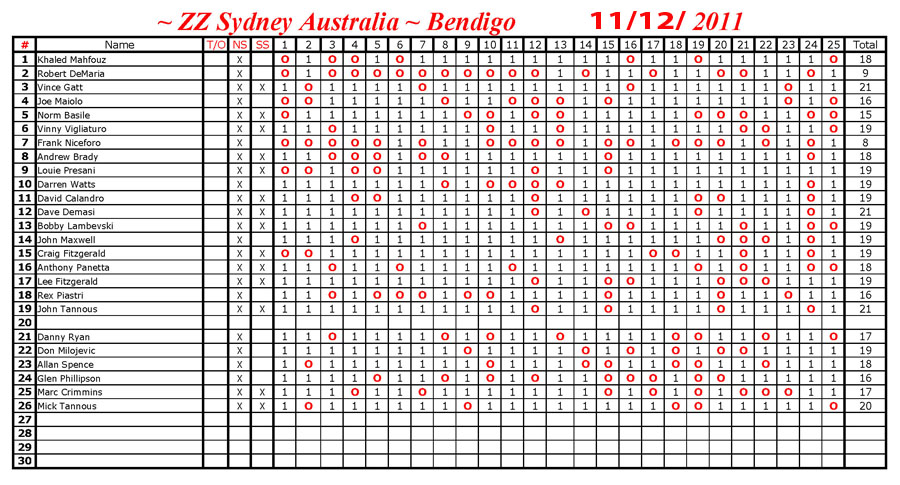 Saturday 10/12/2011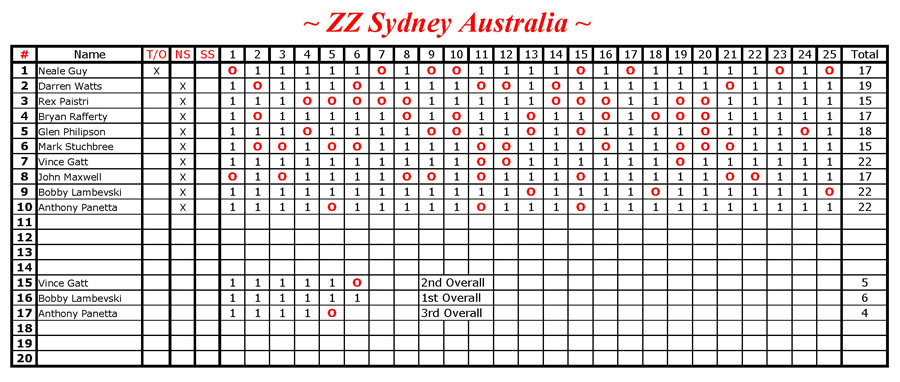 Ulupna Island

Saturday 15th & Sunday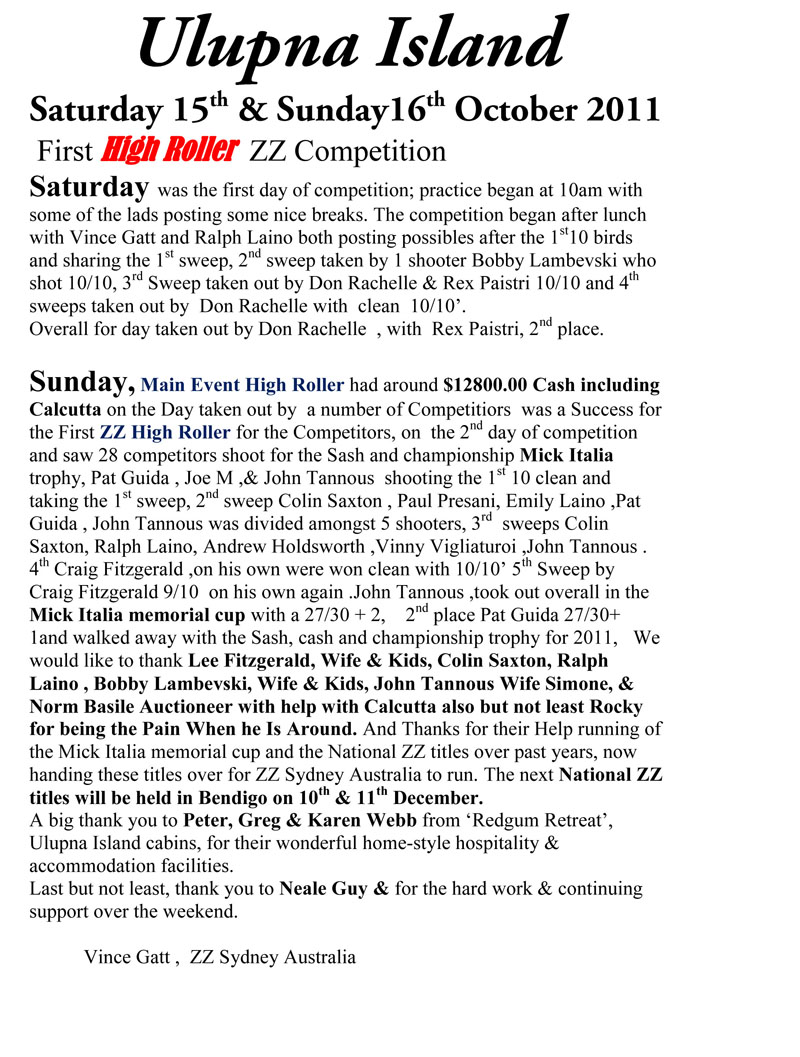 16th October 2011
First High Roller ZZ Competition
Saturday was the first day of competition; practice began at 10am with some of the laUlupna Island
Saturday 15th & Sunday16th October 2011
First High Roller ZZ Competition
Saturday was the first day of competition; practice began at 10am with some of the lads posting some nice breaks. The competition began after lunch with Vince Gatt and Ralph Laino both posting possibles after the 1st10 birds petitiors, on the 2nd day of competition and saw 28 competitors shoot for the Sash and championship Mick Italia trophy, Pat Guido , Joe M ,&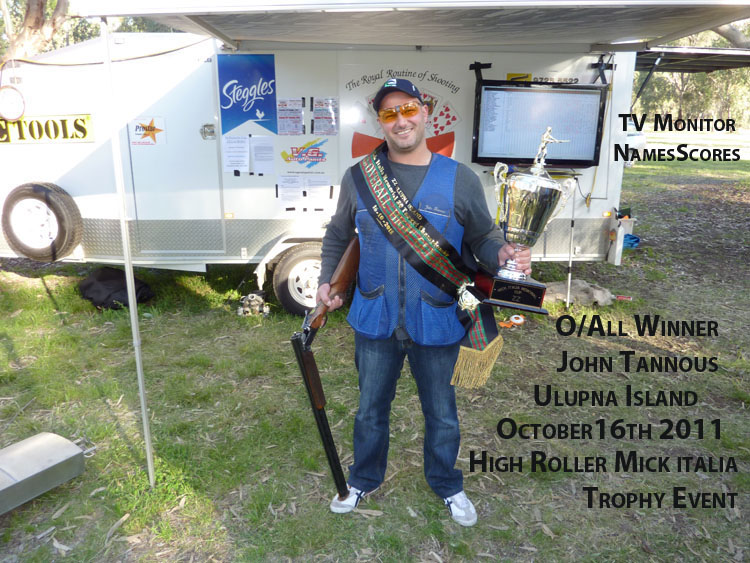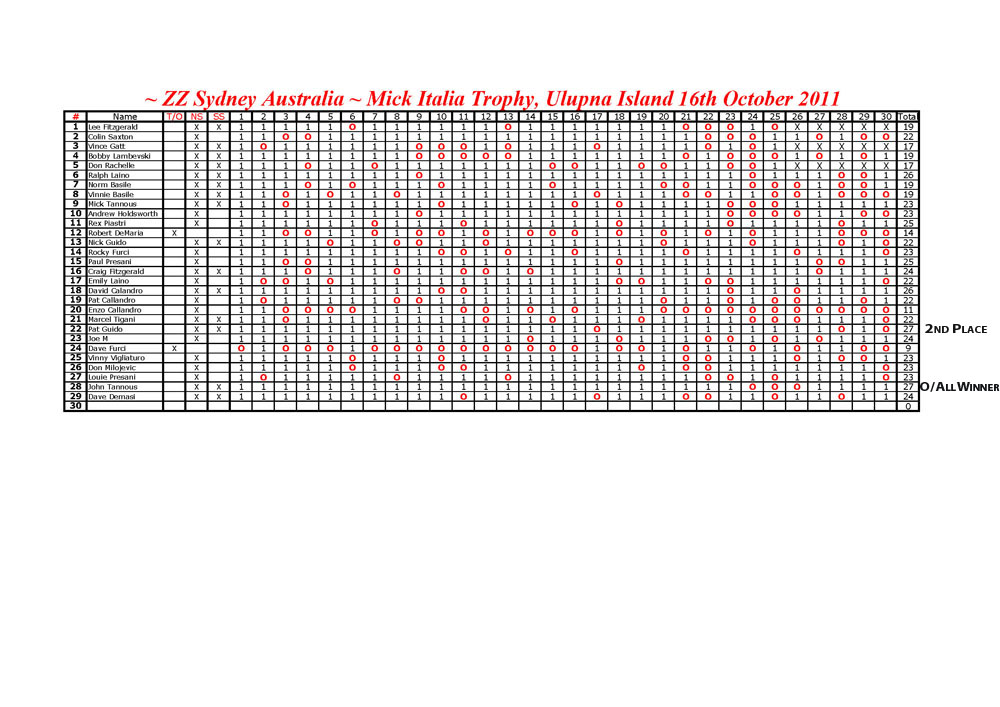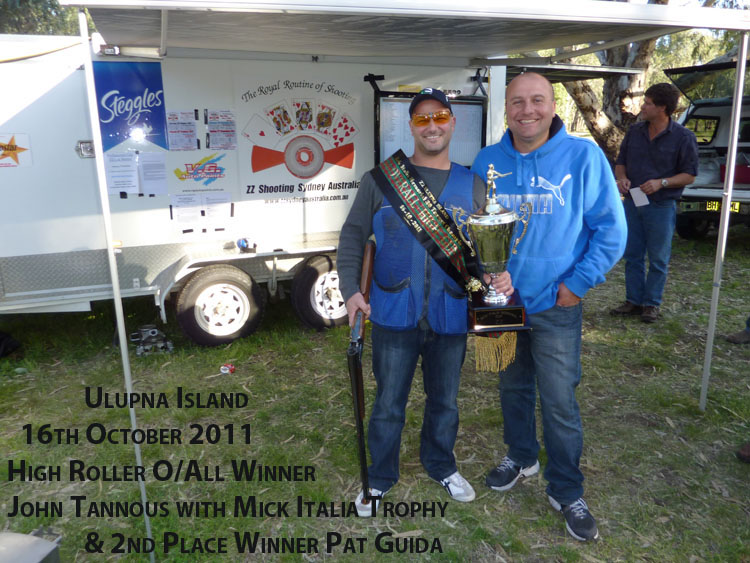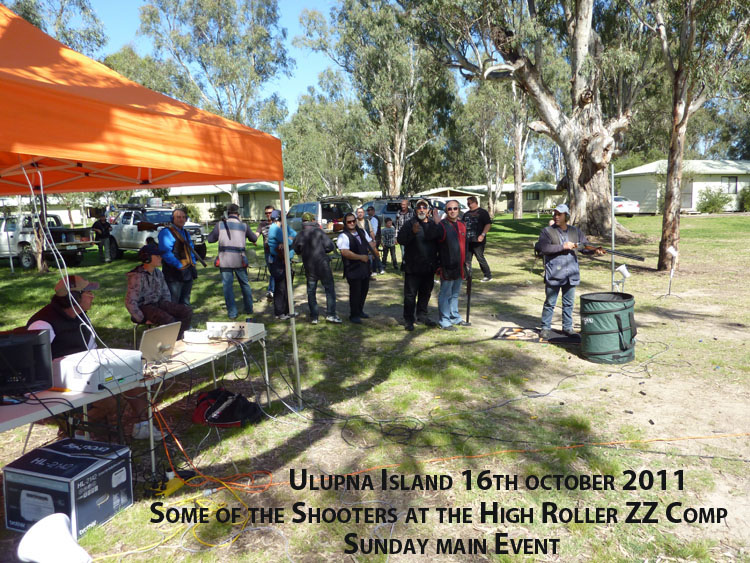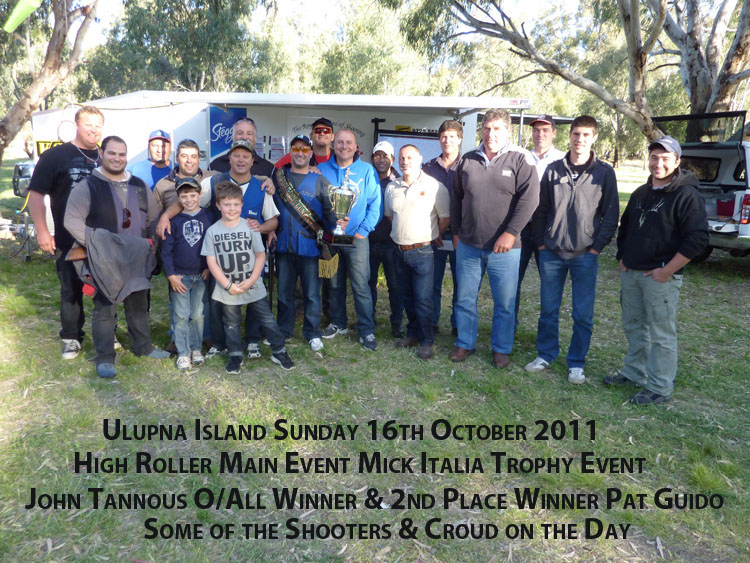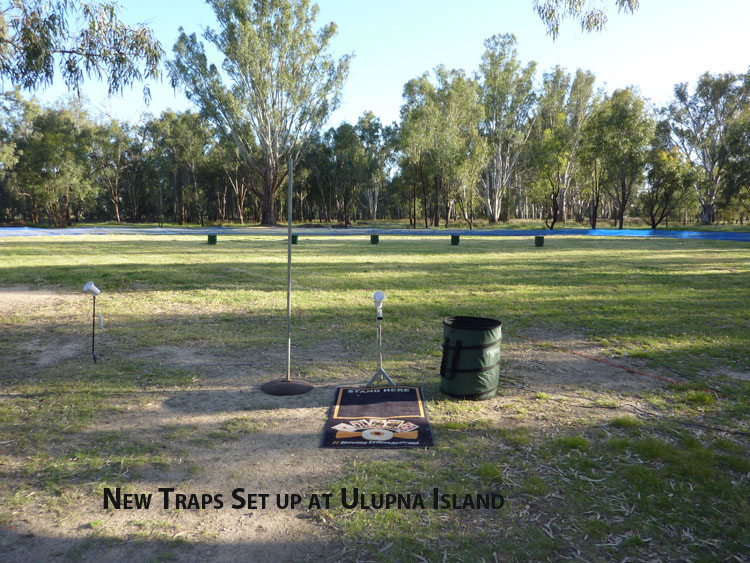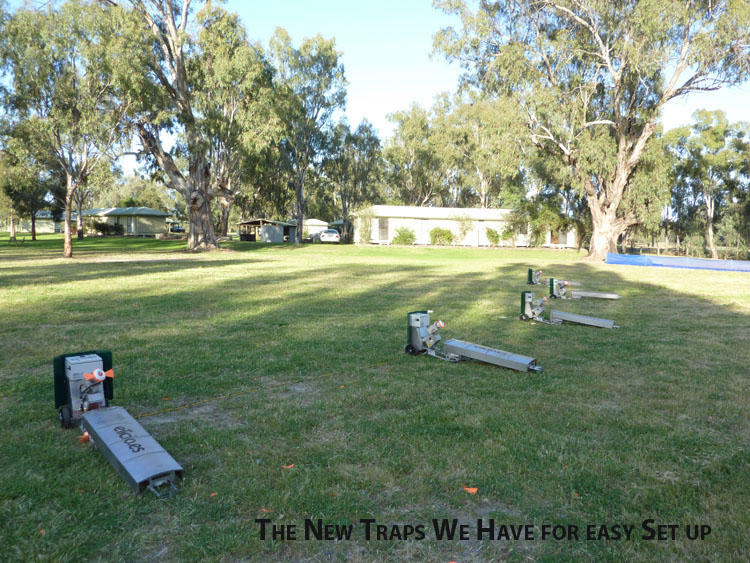 T
TtThis is an Old Photo Copy From 1954, Score Board - What Would it Be Worth Today in the same Dollars??
5 Pounds was a Days Wages to Some People in 1954 Some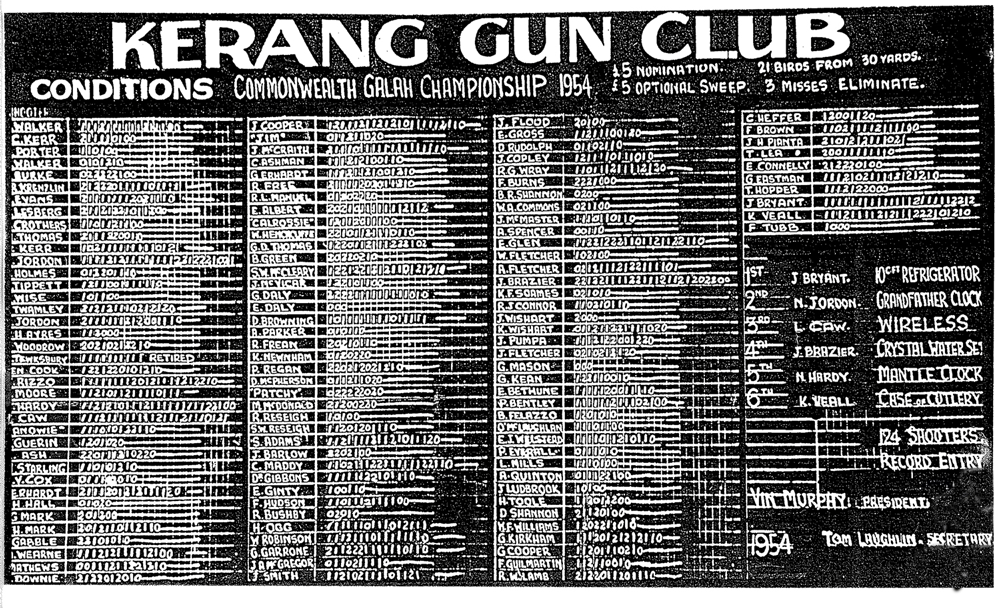 GriGriffith Golden Wine ZZ Helice Carnival
DDaniel Allam O/All Winner Griffith Gun Club 2011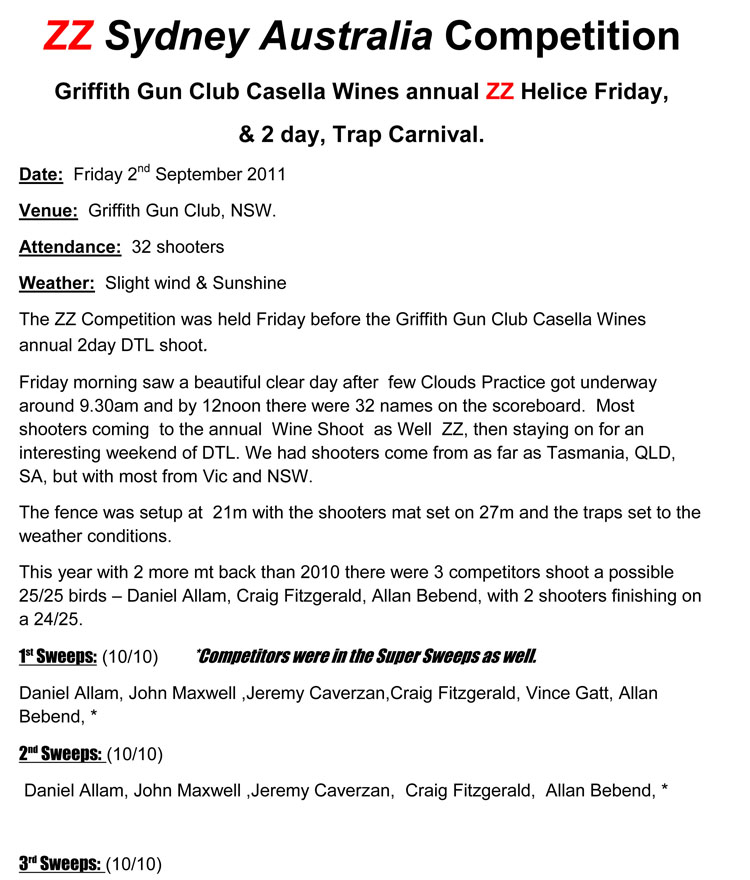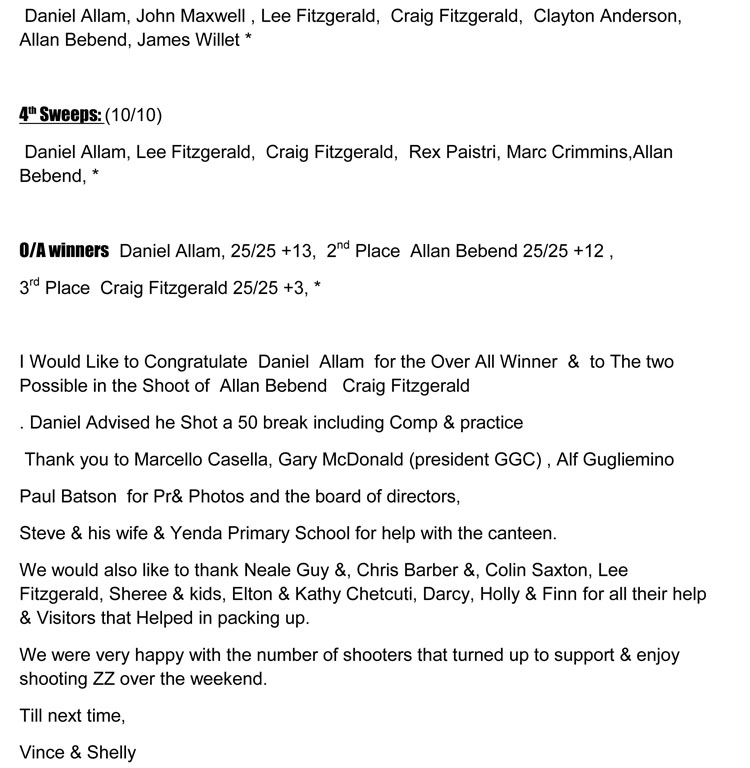 Daniel AllaMDaniel Allam With His Stock Maker Joe Camilleri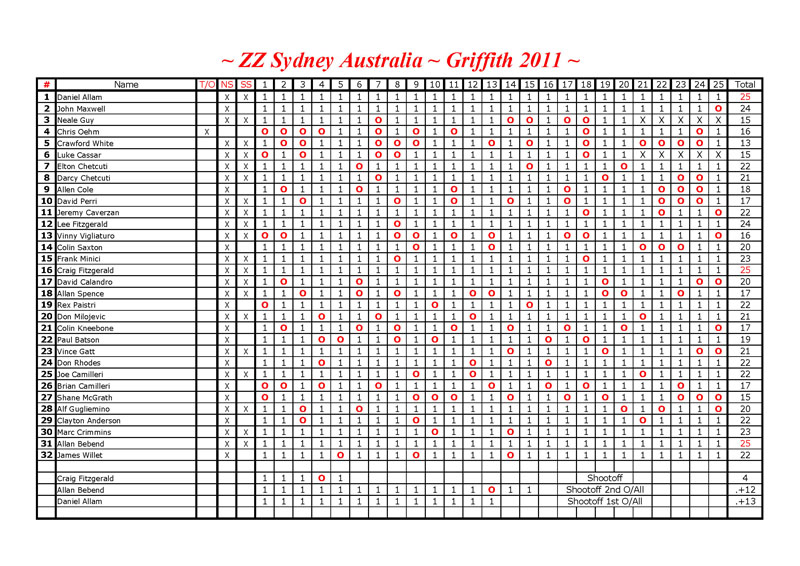 ZZ Sydney Australia
National ZZ Title Shoot Report 2010
Date: 25th & 26th September 2010
Venue: Bendigo Clay Target Club, Vic.

Weather: Perfect
After a long 9hour trip down from Sydney with the ZZ trailer in tow, Neale Guy, Horst (George Crazy Horse) & Vince took the automatic ZZ traps to Bendigo CTC for the National ZZ titles.
Saturday 25th started off quietly due to the AFL Grand Final being held on the same day it was still good as we took most of the morning to set up, thank you to the 9 shooters that came along to have a small comp & shoot some practice. I'd like to thank Lee Fitzgerald, John Tannous, Mick Tannous & Peter Determinis for helping with the clean up of the targets to be ready for Sunday morning, thanks guys.
Sunday 26th after practice we had 33 shooters on the board, 31 going into the Calcutta, 26 taking up the Super Sweeps. Our auctioneer for the Calcutta was Norm Basile who did a great job making the Calcutta exciting and raising over $2600 on the shooters. It was a beautiful day, everybody who attended had a good time, with the targets being shot from 27m for the National Title and the fence being set at 21m.
Due to a slight breeze the targets weren't fast but tricky.

1st Sweeps: (10/10) *Competitors in the Super Sweeps as well.
Results for Sunday as follows:-
1st Sweeps (10/10) – Nathan Harris, Brenton Irons*,John Tannous*, Mick Tannous* & Craig Fitzgerald*, Danny Ryan & Darren Watts.
2nd Sweeps (10/10) – Nathan Harris, Anthony Pannetta*, Frank Vella*, Alan Bebend*, Marc Crimmins*, John Tannous*, Craig Fitzgerald*, Danny Ryan, Glen Phillipson & Brenton Irons*.
3rd Sweeps (10/10) – Nathan Harris, Anthony Pannetta*, Alan Bebend*, Marc Crimmins*, John Tannous*, Craig Fitzgerald*, Danny Ryan, Glen Phillipson.
4th Sweeps (10/10) –Anthony Pannetta*,Bobby Lambevski*, Marc Crimmins* & Craig Fitzgerald*.
O/A National ZZ Champion – Craig Fitzgerald* 25/25
(In practice Craig struggled, it looked like he would be lucky to get a sweep let alone O/A, he did not even bet on himself in the Super Sweep but brother Lee had faith in him and took it up to get lucky, good come back Craig, well shot.)
O/A 2nd place – Anthony Pannetta* & Brenton Irons* 24/25
Thank you to Neale Guy's parents for putting us up & being only 5mins from the club – it was great, thank you. I'd also like to thank Glen Woodhatch (President of Bendigo Clay Target Club) and his wife Jan for opening the canteen on Saturday & Sunday, the food was terrific along with all their wonderful hospitality, also Rod Flower for his organizing and support over the weekend. Thank you also to all the other helpers packing up.
A special thanks to all that attended.
Till next time,
Vince al thanks to all that attended.
Till next time,
Vince & Shelly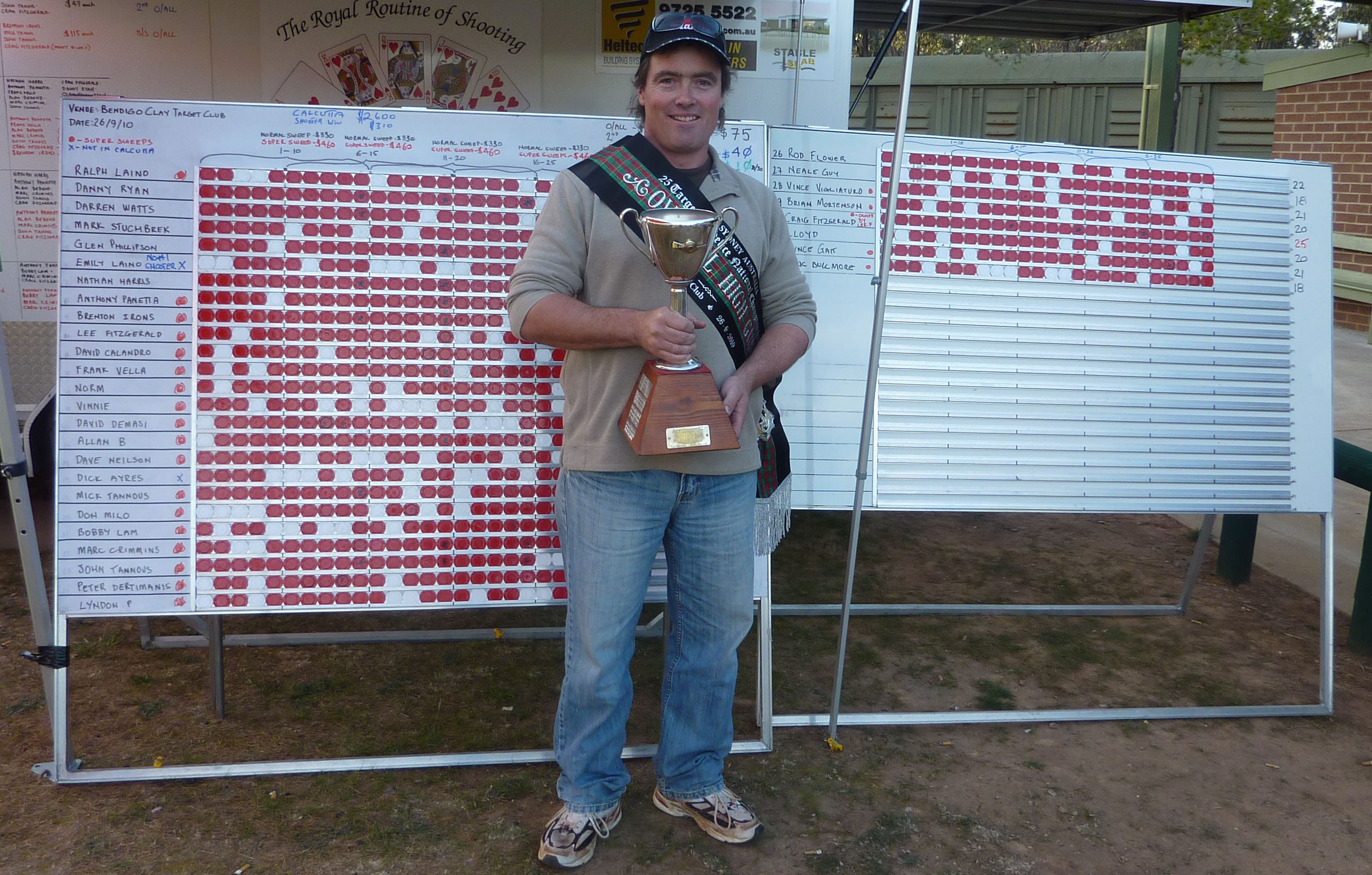 O/All Winner CCraig Fitzgerlad 25/25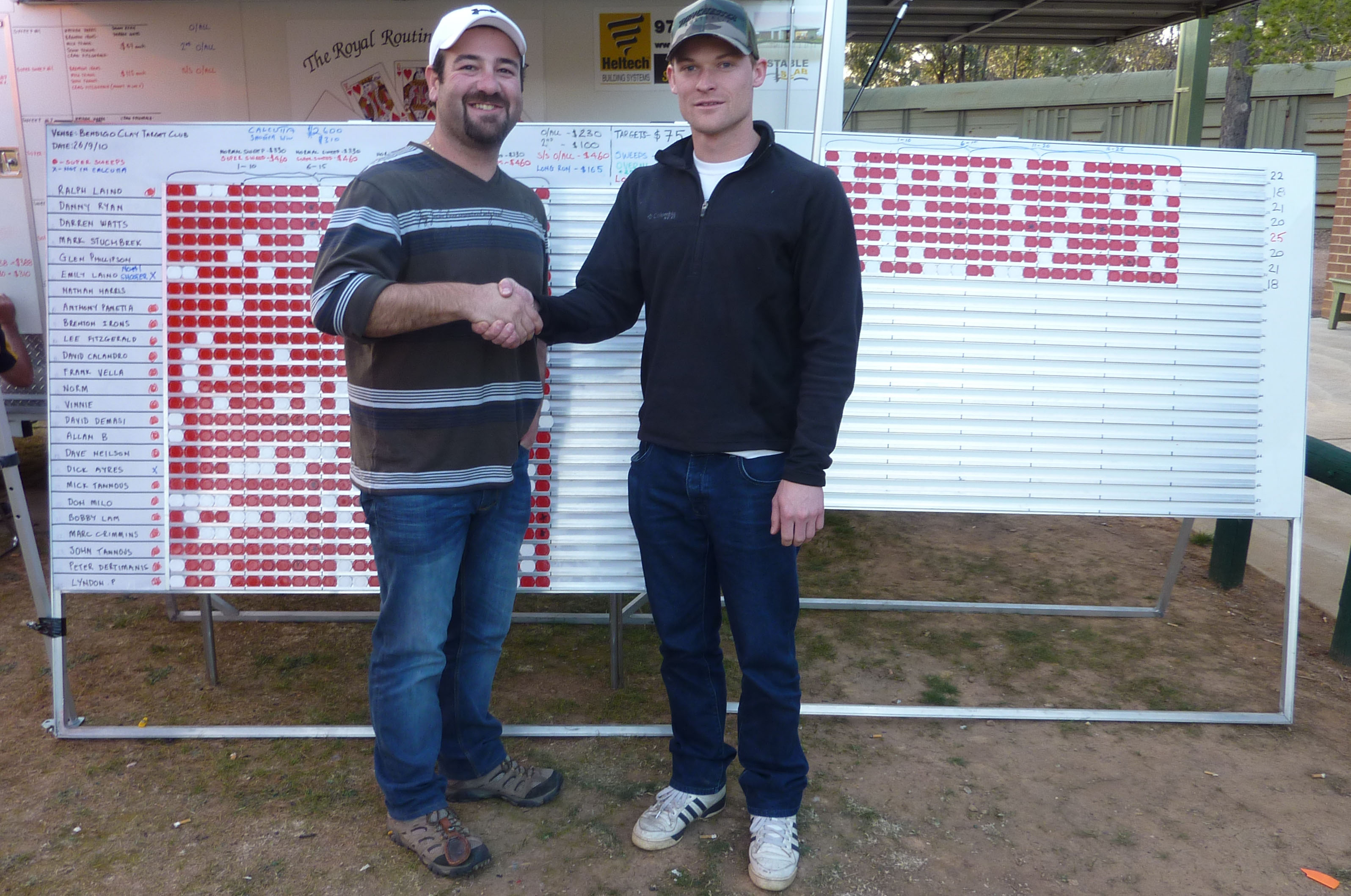 O/A 2nd place – Anthony Pannetta* & Brenton Irons* 24/25
National Title Griffith December 2009
d
Mick Tannous Over All Winner, brother John Tannous 2nd at ZZ Helice National Title Griffith Gun Club, Sunday 6th December 2009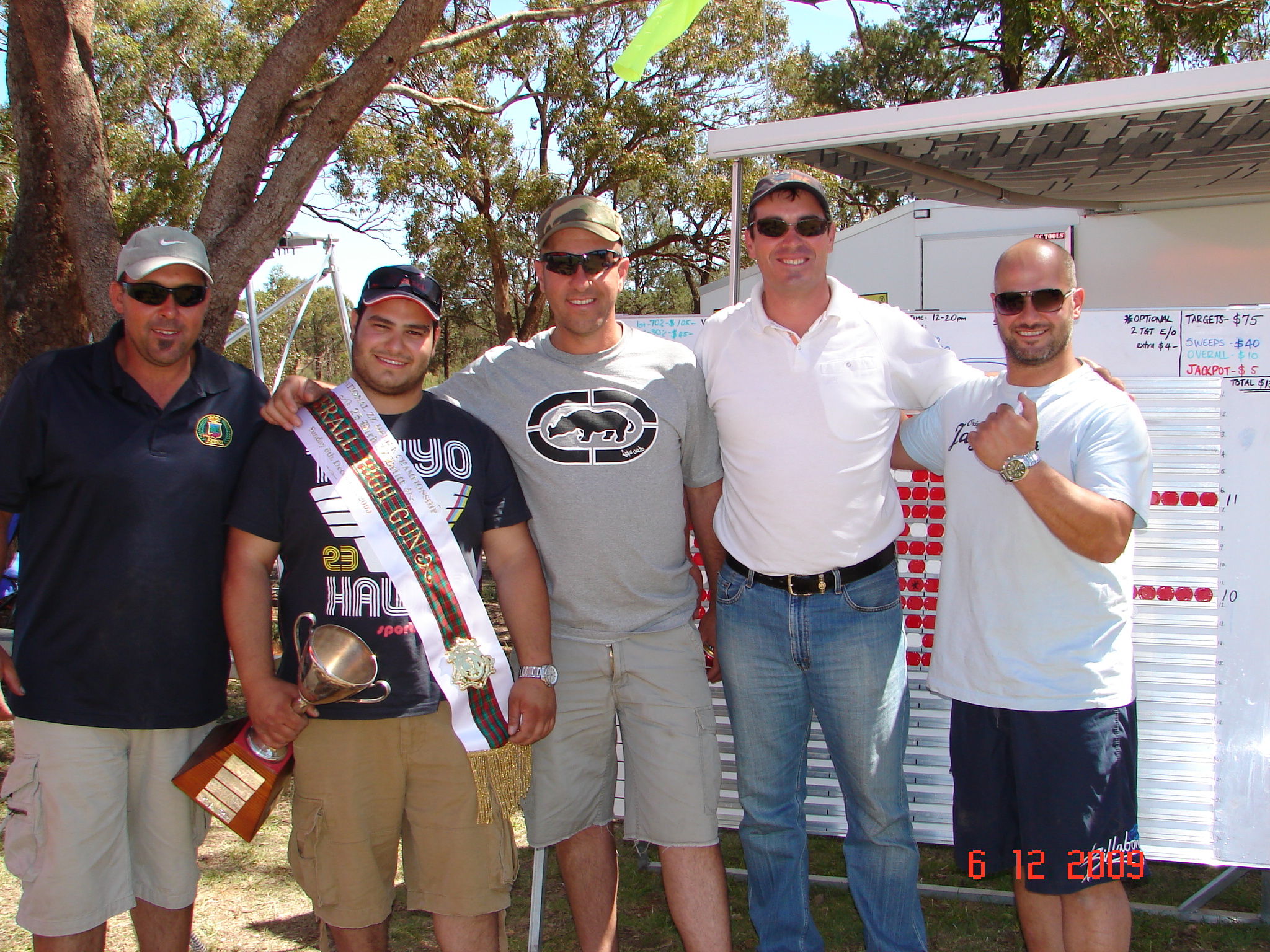 Victoria Team Winners
Click here for an Explanation on Rules 16A 16B 17 17A.
Click here for the Referees Point Of View On the Grey area of these Rules,
and Proposed Changes To Rule 17A.
----------------------------------------------------------------------------------------------------------------------------------------------------------------------------
ZZZ 19th December at Metro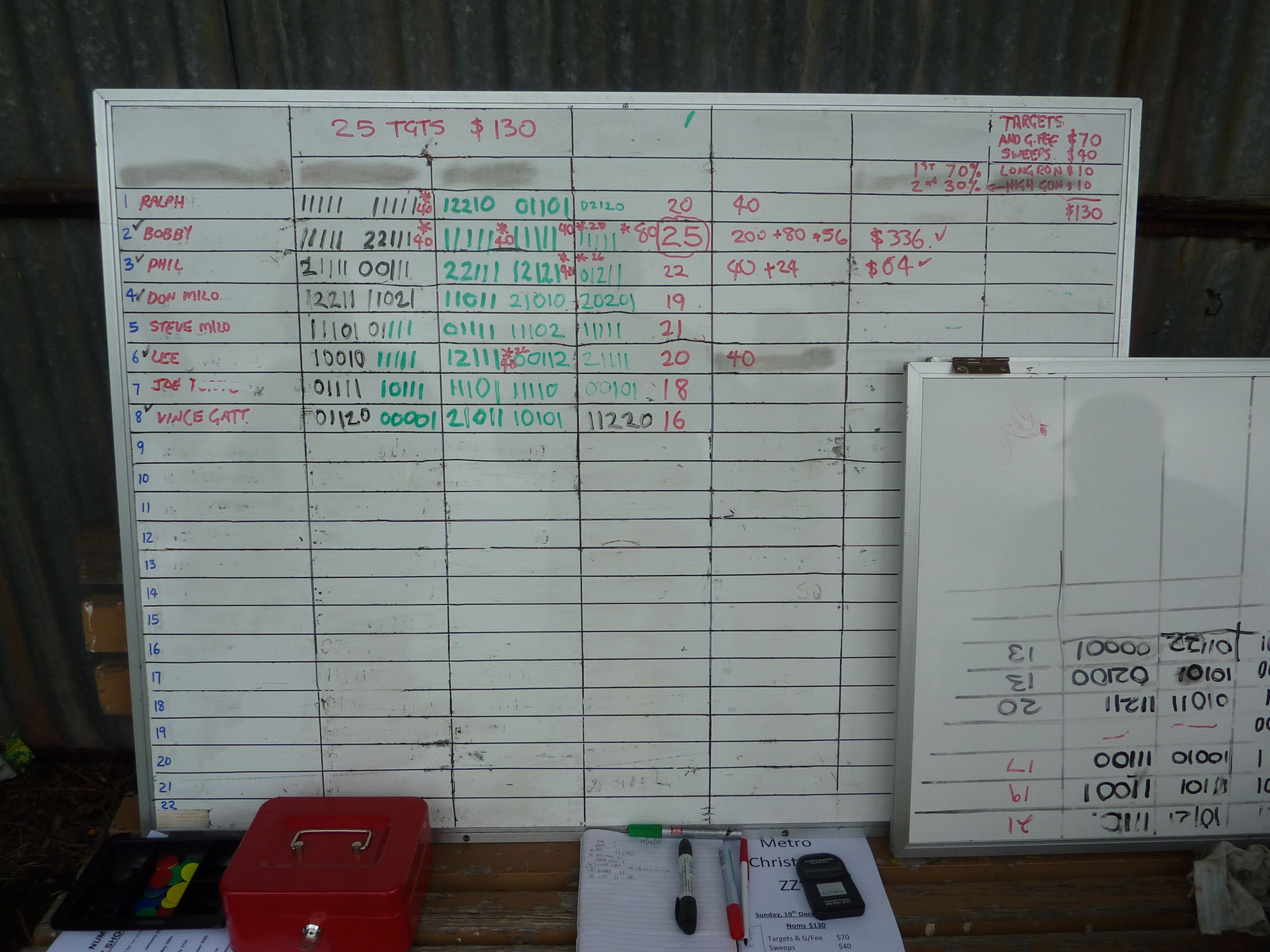 BBobby O/All Winner 25/25 & Ralph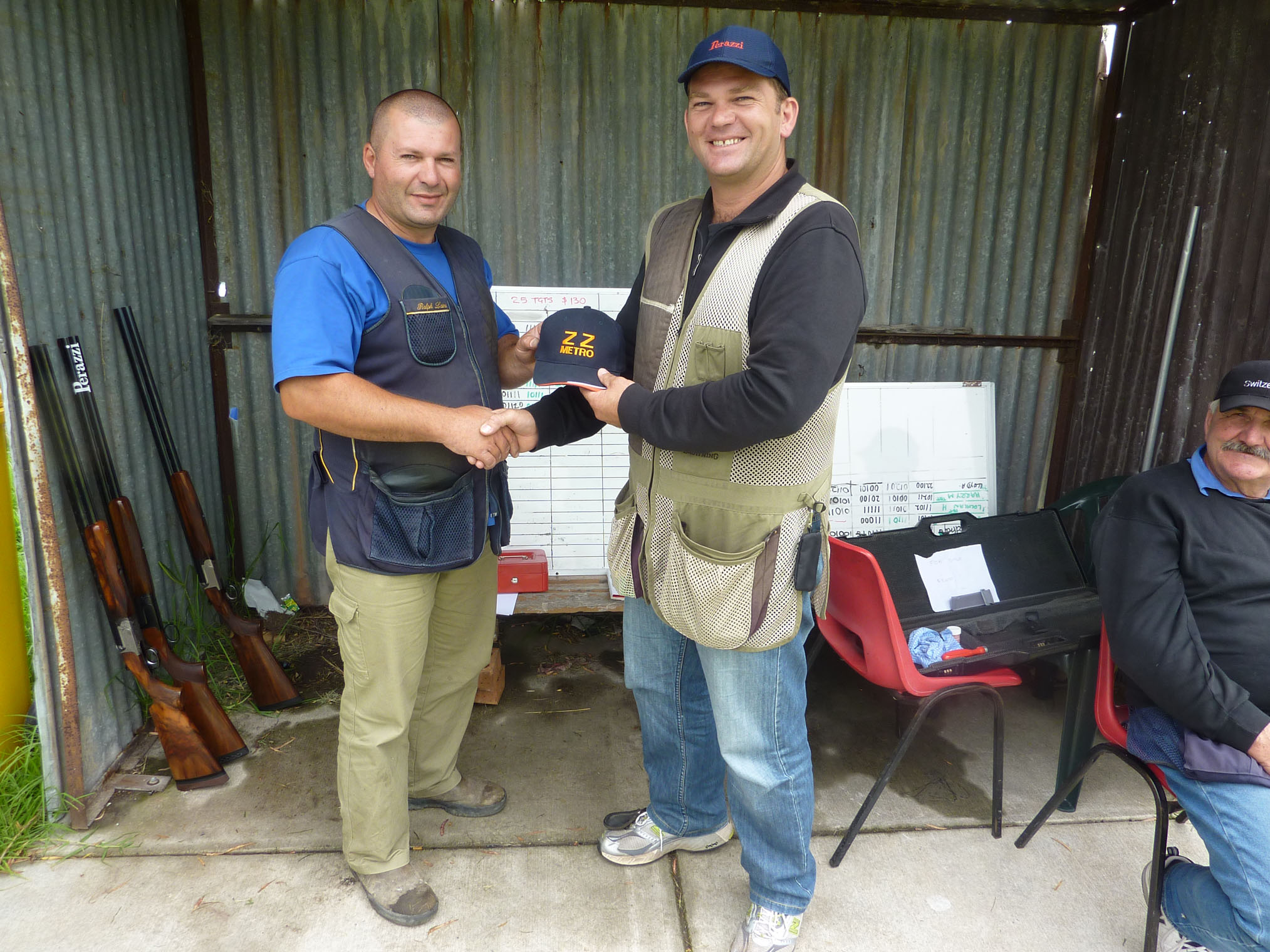 --------------------------------------------------------------------------------------------------------------------------------------------------------------------------------
MetrVictoria - Metro ZZ's 2011 Shoot Calender
Location:
Metropolitan Clay Target Club Inc
– 20 Vearings Road, Epping, Vic

Sun - February 20th
Sun - April 17th
Sun - June 19th
Sun - August 21st
Sun - October 16th
Tue – November 1st (Cup Day)
Sun - December 18th

Contacts:
Ralph Laino 0425 783 894
Email: metrozzs@hotmail.com
ZZZZ advertisements in ACTA Mag
-----------------------------------------------------------------------------------------------------------------------------------------------------
Victoria ---NUMURKAH GUN CLUB---
-----ZZ SHOOT CALENDAR 2011
January 30th
May 29th
July 31st
October 30th
Practice:110am - 11.30am
Competition starts: 12pm sharp
Contacts:
Steve Milojevicn --- 0410 475 471
Don Milojevic --- 0407 518 735
July 31st
ZZ advertisements in ACTA book.
ok.
Melbourne Cup Day Hi Vince,

Sorry for the delay in sending the results Melbourn from our Melbourne Cup Day Shoot.
Melbourne Cup Day Shoot 22010

Held Tuesday 2nd November 2010 at Metopolitan Clay Target Club Incan Clay Target Club Incovember 2010 at Metopolitan Clay Target Club Inc.

A total of 27 shooters for the day. The weather was great at the start of the day but we had a few showers during the afternoon.

The days OVERALL HIGH GUN: Andrew Holsworth with a 24/25. Fantastic shooting by Andrew.
2nd on the day was Don Milo 22/25 + 6/6

Super Sweep HIGH GUN was split between: Adam Vella and Joe Maiolo 22/25

Sweep 1 - Andrew Holsworth, Norm Basile, Dave DiMasi, Don Milo and Ralph Laino. 10/10

Super Sweep 1 - Norm Basile, Dave DiMasi and Ralph Laino. 10/10

Sweep 2 - Andrew Holsworth and Don Milo 10/10

Super Sweep 2 - Adam Vella, Marc Crimmins and Joe Maiolo 9/10

Sweep 3 - Don Milo 10/10

Super Sweep 3 - Lee Fitzgerald and Joe Maiolo 9/10

Sweep 4 - Peter Dertimanis 10/10

Super Sweep 4 - Lee Fitzgerald, Dave Dimasi, Paul Presani and Joe Maiolo 9/10

Calcutta Winners
Shooter: Andrew Holsworth
Buyer: Norm Basile.

Thank-you to the shooters for their support and help on the day with the board. We hope to see you all again at our Christmas Shoot
help at the Metropolitan Clay Target Club; Sunday 19th December.

The shoot will start at 11.30am with the Calcutta.


Ralph and Emily Laino.oot.
Melbourne Cup Day Shoot.Melbourne Cup DMelbourne Cup Day Shoot.ay Shoot.
2011 PROGRAM to follow
ZZ HELICE Annual CasellaZZ HELICE Annual Casella Wine & Griffith Carnival Wine & Griffith 25tgt Comp & Practice
Friday
2/Sep/2011
.......10am -
ZZ Sydney Australia
ZZ HELICE Annual Casella Wine & Griffith 25tgt Comp & Practice
10.00am Start Confirm CTSNews

NATIONAL ZZ HELICE TITLE
Bendigo 10th & 11th December 2011
Saturday
15/10/2011
.....10am - 5pm
ZZ Sydney Australia
10.00am
ULUPNA ISLAND Victoria 25tgt ZZHELICE Competition & Practice Confirm CTSNews

Sunday
16/10/2011
....10am - 5pm
Practice ZZ Sydney Australia
10.00am
ULUPNA ISLAND Victoria 25tgt ZZHELICE Competition & Practice Confirm CTSNews

ffrom Vince & Shelly ffZZ
WWe Wish you all a Merry Christmas and a Happy New Year
About ZZ Shooting

A new discipline was born in 1960, the shooting of electro-targets (Helice-ZZ). In Belgium the Chevalier David de Lossy invented a cross between a live pigeon target and a clay pigeon target (a plastic plate fixed on a plastic support shaped like a propeller).
The decision to accept this new discipline at international level was taken by FITASC in 1963.
The first International Grand-Prix was set in Monte Carlo and thereafter Grand Prix were organized annually, and from 1966 European championships, (37 up to 2005). The first world championships took place in 1991, and 4 followed from 1993.
The World championships now take place annually and 10 World cups have been staged since 1996.

Buffalo Bill

CLAY SHOOTING HISTORY

Our favourite sport is modern and traditional.Modern because it uses high precision technology to manufacturemore reliable machines, traditional because the spirit of ball-trap is"old as the hills".

From the late 1880's until the outbreak of the First World War, pheasant and grouse shooting in England enjoyed a popularity level that had never been seen, or rivalled since.

Unwittingly, the same time period also marked a time of change; the first clay target, a flat disc, appeared between 1883 and 1887. The clay pigeon was then introduced and a direct result came the birth and development of SPORTING CLAYS.

The Victorian and Edwardian hunting parties were legendary - as were the number of birds bagged. The ability to shoot well was a prerequisite (along with social standing) to obtaining an invitation to many of the great estates. Consequently, with clays pigeons it was possible for the first time to tune up with practice and instruction.


It was in 1812 in a London suburb that the first live pigeon-shooting club was born. It was called the "Old Hats Tavern". The old hats were used as boxes in order to launch the pigeons. This was when the expansion of this sport first started.In 1850 one begins to see meetings of hunters who shot at glass balls thrown by hand. In 1877, an American, Adam Bogardu invented the first catapult in order to launch these glass balls at shooting shows, and the term "Ball Trap" was adopted.

The best known spectacle of the time were undoubtedly those of the very famous William Frederick Cody, better known under the name of "Buffalo Bill". His spectacle "Buffalo Bill's Wild West Show" was a huge success worldwide.

The Shooting Schools in London were at once able to capitalise on the demand and set about the installation of traps and towers that would enable them to simulate flight of game birds. Inevitably, this, in turn with its variety of targets, led to the introduction of a new discipline in its own right. It was given the name of SPORTING, and the first British Open Sporting Championship was held in London in 1927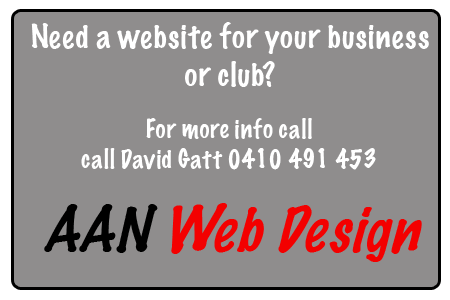 Site Designed by Dave Gatt